News
Will The Hunger Games: Catching Fire Send The Cash Registers Rolling?
The wall-to-wall predictions are on the top of early fate of The Hunger Games: Catching Fire. Keeping aside the altercations with the doubts hopping in the mind, the critics opine that movie would have a stop-over of a grand-opening, but the journey from there onwards, will depend on whether it has value for the entertainment addicts.
The earlier Hunger Games bowled over the viewers from international territories and the latest chapter's release in more than sixty countries is an ode to the fact that how sensational The Hunger Games franchise has become. So, will the latest chapter in the infatuating saga impel ticket counters to overwork the cash registers? Keep the predictions rolling out!
Let's recall the past and count the movies that have set much new benchmarks in November. A name that comes to my mind is Twilight Saga: New Moon that grossed a gargantuan 142.8 million dollars. Whooping; isn't it?
Does The Hunger Games: Catching Fire has the steam to pull busy bees into the theatres, in herds, throughout the weekend? Our curiosity is perked up!
Posted on 21/11/13
Jennifer Lawrence Savors A Saga Of Courage!
Jennifer Lawrence listened with rapt attention, as a female, whose looks had been mowed down by flames, narrated her story of revival from stifling doubts. She told how she surged ahead of the looking glass of self-imposed limitations to finish her studies with self-esteem gleaming from her eyes. She asserted that a literary marvel belonging to The Hunger Games series instigated her to unravel the courage not dependent on the outside factors.
Remembering that chance-encounter with a symbol of courage, the words scamper away from Jennifer, as her mind comes to a deadlock, in awe of that female, before gathering awareness of the present, to continue with the narration of a must-share story.
Jennifer has absorbed that she is an inseparable segment of a film series, changing lives for better in a way not so obvious, yet so obvious.
We are not mere mortals. Something emanates from within, encouraging our shivering spirit to drop the crutches and face the world, as a new plane of existence awaits our arrival
Jennifer adds more details to the saga, narrating how she was fixated at a girl with trails of an unforeseen fate showing up on her body. The girl connected with Jennifer and recalled the times, when she couldn't muster up courage to attend school and be the center of everyone's attention. After leafing through a book from Hunger Game series, she could feel the power of the words dripping into her spirit and by the time she had finished reading, she was renewed. She marked her presence at school and citing her willpower to rise above the adversities, her co-fellows bestowed the title of 'girl on fire' upon her.
Posted on 12/11/13
The Skyrocketing Hunger For Hunger Games!
This November, the rats of hunger will put on their dancing shoes, churning the stomach. The fans are running out of patience to lap up the latest chapter in hunger games- THE HUNGER GAMES CATCHING FIRE. Citing the large target audience, in China alone the movie will be run on 3000 screens on November 21.
Is this spurt in the global demand of American cinema a passing phase or a concrete reality? The answer is hidden in the womb of time.
The Hollywood is appealing to the taste of the international viewers with its multi-layered themes. Of late, a number of Hollywood movies have made their presence felt in the global market.
In the latest snippets from Hunger Games, Katniss is seen standing atop a tree with her trademark weaponry, in a place, which can be called an umbrella of trees, with sunlight having to tussle with the bed of leaves to sneak underneath. The trailer adds fuel to the anticipation by unfolding that if the previous Hunger Games weren't a forehead-frowning task for Katniss, this time around she will be forced to chew her own tongue. Leafing through the trailer, the background does a good job of accentuating the events.
Posted on 02/11/13
Thor: The Dark World- Opinions Are Out
While we await the grand screening of Thor: The Dark World in the place polished with a grandeur-laden merger of the orthodox with the contemporary, the booming London, with abated breaths, the Belgian press has already feasted their eyes. They don't have anything dark to talk about the film, except they find its coming timing falling off place in bits and pieces. Their second complaint is lack of opportunity given to blooming of the companionship between Thor and Jane Foster.
Romance is a recipe for all seasons, and they think it could have been much better if love was given its due place in the curiosity-invoking milieu of Thor: The Dark World. They have been flooded with rapt attention by the scale of cinematic opulence. The movie binds together the 'hands to mouth' elements found in fanatical fantasy films like 'The Lord Of The Rings' and marvels that presage the technological revolution such as 'Star Wars.' The say the movie might be a leviathan effort to package a host of elements into one grand screenplay, but things the things fall in place.
In their blunt opinion, the movie is another jewel in the opulent crown of Marvel studios. The blazing action, the dollops of rib-tickling instances, the immersive settings and the intricate dresses, the combined effort of the Thor team has been lavished with applause.
If your curiosity for this movie wasn't spiked up enough already, after reading the initial responses coming your way, you may be getting fidgety to grab the movie tickets, the moment Thor: The Dark World invades a cinema near you.
Posted on 28/10/13
Angelina Jolie Equated With The Sexiest Woman Ever!
Another man, a very popular cameraman has been stung by the lethal charm of Angelina Jolie. Lensman Terry O' Neil believes that besides Jolie, currently there's no actress in sight who can be equated with the sexiest women ever- Marilyn Monroe. According to him, he has had the privilege to point his camera at a number of prolific actresses, but no one comes closer than Angelina when it comes to facing up to the epic beauty of Marilyn Monroe.
He brackets the sighs-invoking Ava Garner, the heart-racer Lana Turner and the immortal Marilyn Monroe as the women who represent exquisite feminine qualities. In his opinion, the current breed of actresses lack variety. I too second his opinion. Many notable actresses from around the globe today are plastic beauties; right from their eyelashes to nose to lips have been craved to perfection by plastic surgeries. Their poker-faced expression justifies the fact that natural charm has gone missing.
But Angelina Jolie is like a fresh breeze in a barren desert. Tony puts Angelina in a special league and cannot stop being poetic about her grace, tagging it a unique blend of natural beauty and refined elegance.
He brings out a bizarre fact that most of the actresses who have been considered as quintessential divas, did not consider themselves beautiful. I think this down to earth attitude adds oodles to their charm. Tony further divulged that gorgeous women over-focus on their flaws and overlook the qualities which make them apple of everyone's eyes.
Posted on 19/10/13
Paparazzi At The Receiving End Of Kristen Stewart!
Kristen Stewart's goodwill in her industry is boosted by her amicable public image. She carries herself with poise and dignity during public outings. It's hard to remember an outcry, lamenting Kristen for behaving rudely with the media, the notorious habit of 'money over mind', spoilt brats of the celeb zone.
The lid has blown off and probably, the culprit is emotional-riot pinching at the heart of Kristen since Pattison's departure. She had a moment of anger-leakage, while taking her dog for a round. She hurled her irked mind out on a paparazzi.
The aforesaid paparazzi recorded the precious moments on his camera, as Kristen stood on the sidewalk, in anticipation of her car to pick her up. When she got into the vehicle, the photographer demanded a polite explanation from the actress for hurling harsh words.
Stewart added oil to the flame by telling him that he is a bit of s***, and he was not worthy of inhaling the same air that she breathes. And when the photographer inquired the actress about her past flame, Robert Pattison, Stewart couldn't bear facing him any longer and told him that he was f**c face.
In psychological terms if we analyze the above event, it can be tentatively deduced that Kristen is fraught with post breakup syndrome and needs to take things her in her stride, rather than towing the burden of the past, which could be making her a bit temperamental.
Posted on 07/08/13
Patrick Wilson Welcomes The Erie Creatures!
Patrick Wilson's thoughts are unbounded; he shies away from imposing restrictions on the prism of imagination. His latest horror movie, 'The Conjuring', allowed him to embody a great character in a greatly creepy environment.
Patrick's life has been anything but normal. He is yet to have in-your-eyes mind-raking encounters from the other side. However, he recounts unexplained instances of slow procession of footsteps and an indistinct clatter, but nothing really nail-biting has been experienced by him.
Patrick says he is open to the existence of a parallel world, hiding the supernatural elements, and if someone comes to him and narrates first-hand ghost encounters, he offers a patient ear to them. He says that surely there is a possibility of a parallel dimension. Reading between lines, it is clear that though he is intrigued, he is not holding a ghost meter in his hand, under obsession to prove their existence.
Shedding light on his forthcoming movies, there's a lot of hair-raising stuff in the pipeline including the much-awaited Insidious 2. He'll also take a break from out and out horror with 'North of Hell, a scary movie sprinkled with elements of comedy. It'll also star Katherine Heigl in a pivotal role.
Patrick is hopeful that North of Hell will be a trend- breaker and will excite the viewers no end. He'll also be seen in 'Words Wifed.' Intrigued by its title, I feel at loss of explanation and cannot rightly pin point its context. So, there's a surprise factor in store for movie mongers.
Posted on 03/08/13
Jennifer Aniston And Her Image Makeover!
Jennifer Aniston lives her roles! She leaves no stone unturned to give a facelift to her screen avatars. To look her seducing best in the body-exposing scene in 'We Are The Millers', she trimmed her diet in favor of fat-free, skin-rejuvenating nutrition.
Rose O'Malley, her character in the film, is a girl with a spring in her strides. She is a bundle of youthful energy with a svelte body. In a scene, Rose strips down to her bare essentials. To leave men sighing as the sensuous Rose, the actress redesigned her diet chart.
Jennifer didn't deprive her stomach to look thin. She ate proper meals, hand-picked to assist fat loss and skin toning. She was put on a diet of fibrous vegetables and low fat protein sources.
Jennifer divulged that there were off days: days when her tastes buds stood tall against her will power. To balance out the trying diet plan, she consumed kale chip during the off days.
Jennifer has had a complete makeover for 'We Are The Millers.' Besides becoming fitter, she has trimmed her locks and the new hairstyle suits her face-cut. If you have any doubts, glance down at her pictures and you will not turn over without saying, Wow!
Posted on 03/08/13
The Wolverine: Give It A Go!
Give It A Go! Does my advice matter in respect of giving encouragement to the watch 'THE WOLVERINE?' The title is encouragement in itself to book a seat to a cinema.
The movie shows Wolverine at his vulnerable best, in the state of a wondering monk, enclosed by questions, on the haphazard trail of salvation. The Wolverine, unconsciously conscious of his surroundings and his inner drives, definitely has help available to him- the Wolverine himself. He must fight with bare-hands and a detached witnessing mind, both inside and outside.
Wolverine spirals out of rest, taken aback by the vision of his romantic flame being blown off forever. His is a solitary existence, in the four falls of a cave, drenched with absolute peace, contrasting the condition of his reckless mind. Yukio breaks into the isolated life of Wolverine and urges him to come out for a while and wish final farewell to Lord Yoshida, breathing his last.
Lord Yoshida last wish is to transfer the control of his tech-fluent empire to his granddaughter Mariko. Yoshida is doubtful about her safety and he tries to take things into control, while there's time.
Director James Mangold brings the essence of Japan into his narrative. The stellar special effects in 3D and realistic sword fights come as a pleasant respite from the clichéd blasts of unrealistic weapons. Hugh Jackman shines through in his usual avatar, but one thing is unusual about Wolverine- a new-found ability to evoke comedy.
The movie starts on a high note, but the notes start falling when its single themed narrative takes charge of the subsequent events. The plots swings back and forth within the same distance: the villain tries to have an upper hand on the hero and the latter defends. The presentation is gaudy, but the script-engineering leaves a lot unsaid.
The Wolverine is nice to watch, but it adds nothing significant to the personal story of a superhero created by genetic mutations, heralding the coming of an advanced generation.
Posted on 01/08/13
The Ex-Boyfriend Of Selena Gomez Showers His Disgust!
Selena Gomez's ex-boyfriend, Justin Bieber continues to be in the news for bad reasons. It is believed that the pop sensation thought that an Ohio DJ was clicking his photographs, without his permission. Justin had a weak moment and showered his disgust on the Dj.
The DJ appeared on a radio show to recount the disrespect meted out to him in a crude manner. He told that that Justin's bodyguards stepped in front of him and charged him with secretly clicking photographs of Bieber.
The DJ described that the star was attending a night party organized for people above 21 years, and since Justin is just 19 years old, he went into the damage control mode.
He detailed that the bodyguards confiscated his phone to check if it had any recently clicked images of Bieber. The DJ asserted that even though the bodyguards did come across any pictures, they informed the singer that he was a real culprit.
Then what, an infuriated Bieber charged towards him, called him bad names, and that's not where it ended. He even released a shower of saliva on the DJ's face, leaving him in a dejected and shell-shocked state.
I feel sorry for both the concerned DJ and Justin. He's too talented a singer to earn a bad reputation. May be, rather than actually being a bad guy, Justin could be the right guy caught in wrong situation at the wrong time.
Posted on 22/07/13
The Conjuring- Wait and Watch!
Wait and watch' before the horror strikes you unawares! The trend to mount horror step by step and abruptly take audience by a surprise, commenced with movies like Evil Dead, The Exorcist and it is still a rage. 'The Conjuring' does the same with breath-suspending uncanny sequences. That it is said to be inspired from a real life account, leaves little to doubt that life can be stranger than fiction.
Director James Wan keeps the viewers on the tenterhooks with a well strung together plot, and shuffles the mind from a state of relief to a state of shock with affect-arousing background music and weird shots.
The ghostbusters, who are precise in their findings and clearing off the litter of dread, are in for a shock, as the entity they are dealing with is nothing like they have encountered ever before. Ed and Lorraine Warren, the spooked couple, recount their nightmare. Lorraine has a highly-evolved sense of perception, she can perceive much more than what others can see. Cleansing of the demonic influences has a disabling impact on her.
Elsewhere, R.I., Harrisville Caroly and Roger have invested their life earnings to own a disbanded, antic farmhouse. A brief glance at it and you know something is not right in there, but for three of them, it makes for a perfect living environment.
After they get settled in there, they sense creepy developments. When the night falls the house becomes witness to dawn of the paranormal. The doors move by themselves, certain areas become frozen as ice, the behavior of the family dog turns abnormal and more things errie roll out in a hair-raising sequence.
Close-vision shots cover the expanse of horror. Precision in sound and camera work, coupled with sharp expressions, make the scares very effective.
The Conjuring is based on tidal uprising of horror and taking viewers by a shock, when they are submerged in intervals of peace. Watching this beautifully directed movie in terms of unfolding of horror, is absolutely recommended to freight-addicts.
Posted on 20/07/13
Bruce Willis Denies The Lip-Lock!
Bruce is no alien to locking lips on screen to render his character to the minutest of detail. But wives are sensitive beings; distinction between real and acting overlaps, particularly, if their husband is right there in the mix. Understanding that his on-screen romantic escapades could supercharge jealousy in his wife Emma Hemming, Bruce took her into confidence, labeling it as the demand of his role.
Bruce Willis revives the role of Frank in Red 2, the next chapter of the hands-to-mouth espionage saga. It chronicles the 'rush hour' of veteran CIA agents, to reach a weapon of mass destruction before its lids are let open. The movie is slated to be a big spectacle with a stellar cast comprising of Catherine Zeta-Zones and Dame Helen Mirren.
The romantic-rigors of the Bruce's character required him to lock lips with the ladies on the stable, and to calm down the anticipated anxiety of his wife, he evidenced to her that it's the intention of the script-makers.
The script went extra-demanding on the star, when he was told to lock-lips with John Malkovich, but Bruce backed off, as kissing a man does not come naturally to him.
Bruce is a rejuvenated father to one and a half year old Mabel ready to go an extra mile in parenting his children. He gets into the role of a mom while changing diapers and is often thronged by female company. He accepts that he is a novice at pulling out a rabbit from his hat in the argument game, but is happy that argumentation is a rarity in his household.
About the second innings of Frank, he says that he is a perplexed man, who avoids playing with danger when it comes to relationships; he likes keeping things straight and simple.
Posted on 20/07/13
Claire Was Stranded In The Middle Of Nowhere!
Actress Claire Danes was standing aloof as a mere spectator, with no assignment, for a period of two years. It was a grim phase when confusions barracked at her mind, and she half-heartedly swam through miscellaneous ideas like interior designing to end the drought of work.
She explains that it was a mentally draining period, she was going nowhere. Though her earlier performances were met with rave reviews, it was not providing her with work. She was caught in an iffy corner and to make a steadfast decision was becoming extremely difficult.
She said it was depressing. To sit idle for such a long period threw a heavy burden on her mind. She reached a point when she had to look for other options. Fed up with a neither here nor there mindset, she took refuge with screen legends like Jodie Foster to end the draught.
This phase must be a once in a blue moon for her; otherwise, Claire has never been short of work. She commenced her acting journey during her early teens with 1996 movie Romeo + Juliet, opposite Leonardo DeCaprio.
Her latest film, Homeland (2012), opened to rave reviews and won her many accolades. She even won the Golden Globe awards, as an appreciation of her sublime efforts.
Claire Danes has learned a lot from her acting career. Though she had had her share of ups and downs, the tough grind has matured her into an inspiring actress.
Posted on 19/07/13
Demi Moore- From Actress To A Kundalini Instructor!
Demi Moore doesn't have the age by her side in an industry dominated by youth. The breakneck rush of acting offers has betrayed her of late. The film makers have taken the spotlight off her, citing her age.
Her career is on the brink of reaching a dead end, and before the axe falls on her Hollywood expedition, she has diverted her interest to a new enterprise- imparting practical lessons about Kundalini Yoga. Believe it or not, an actress past her prime is peaking into a Yoga teacher.
She accepts that this breathing and concentration exercise, with progressive expansion of awareness at its center, helped her overcome the emotional upheaval caused by her drug-triggered seizure. She took to Kundalini Yoga to rebalance emotionally. The immediate results of the breathing exercise are showing up her face; a positive aura surrounds her.
The actress is equipped with the requisite experience to teach this healing exercise to interested people. Demi is diligently immersed in the practice of Kundalini Yoga, and she has mastered the spiritual enhancement technique to a level that she is prepared to share its nuances with people on the search of spiritual fulfillment and mental wellness.
If you haven't had the opportunity to meet Demi the actress, who knows now your wish may don the garb of reality, you may enroll as a student in her Kundalini Yoga course. And boy, that will be an experience to cherish for a lifetime!
Posted on 12/07/13
John Travolta Delighted In His Female Avatar!
John Travolta has a way with women! Women love his company and he loves theirs. He maintains a reverence for their flowing grace that complements the raw male aggressiveness. His relationships with females have lent a profound depth to his understanding about the opposite sex.
The actor states that playing a female character in the 2007 movie, 'Hairspray', filled him with delight. He adds, he has no hesitation playing a woman as he has always delighted in the company of females and understands them deeply.
He claimed he didn't have to seek second opinion from his wife to fine-tune his female character on Hairspray. A confident-oozing John Travolta said that give him artificial breasts and bottom enhancers any day and he'll demonstrate the typical mannerisms of women without any hassles.
John is an ardent admirer of actresses who look bold and commanding on screen. Heavenly damsels like Elizabeth Taylor and Sophia Loren are on his list of most rocking Hollywood divas. He found them hot on screen and boasts, he can project their seductive qualities in a female character, with a natural ease.
We love John Travolta for what he is- a natural performer! If you are wondering how he looked in the avatar of a woman, check out his performance in Hairspray and decide for yourselves whether he did justice to his role. I think he cracked it!
Posted on 12/07/13
Kristen Stewart Dumped and Out!
Kristen Stewart carried a sullen appearance, as she hastened towards the exit of an airport. Was she was feeling dumped and out, bugged by the distance that separates her and her ex-lover?
Reportedly, her former boyfriend, Robert Pattison, sailed through his weekend with a woman, maybe, the re-entry of love into his post Kristen era!
Kristen has plunged headlong in a chock-a-block professional schedule since parting ways from Pattison. Work, work and more work is coming her way. She could be seen in the next chapter of the creative redesigning and expansion of the timeless snow white saga- Snow White and The Huntsman. She has stuck to her professional commitment, though the media blames film's director Rupert Sanders for sowing seeds of discord between the ex couple.
Lately, the Twilight star, Pattison, headed to the market to buy a sports equipment. After the shopping assignment came to a close, his vehicle not only had the desired equipment, but also a mystery woman, communicating warmly with him from the back seat. He took along the pretty girl to his home, leaving little to doubt that some romance is brewing up there.
The hopes of revival of the past intimacy between Robert and Kristen Stewart have been dashed, sweeping disappointment across their fan's faces. Nevertheless, they have freedom to take the best decision for themselves, and we hope they are headed to respective personal highs post the traumatic break-up.
For the best and juiciest of celeb gossips and latest movie reviews, take a leisurely tour of this entertainment hub, dedicated to the desires of most-demanding movie fanatics.
Posted on 09/07/13
Demi Lovato s Shocking Truth!
What we see on the surface is only the shadow; the real resides in the depths of a person's heart! The most beautiful people on the planet have struggled with negative thoughts and traumatizing events. The weak persons hoard the pain, and there are a few courageous souls like Disney star, Demi Lovato, who admit that roses grow with horns.
Demi had a silver spoon in her mouth at the age of seven. At such an early time in her life, she was cast in children entertainment program, 'Barney & Friends.'
Despite a promising start to her career, Demi Lovato was chased by thoughts of ending her life as a child. She suffered from self-destructive tendencies and encountered several other difficult events in her life. She converted her weaknesses into strength to get over the compulsive addiction to bulimia.
As a teenager, there were times when she was bossed by others. She admits there were many traumatic instances in her past, she has rarely discussed. These negative impressions created heaviness in her heart, which served as the prime catalyst behind her self-destructive tendencies. She has weathered the storm with courage and not let the personal demons to affect her career.
Only if we had more genuine people like Demi, who share their life experiences, both sweet and sour, and pose a real face in the society, otherwise what we see moving about the corridors are false facades, fearful of disclosing the real them!
Posted on 09/07/13
Jackman Is An Almost Tired Homosexuality Suspect
When you own a cracking personality and wear a rough & tough physique to go along with that, forget women, the men too will show unbridled infatuation towards you. Rumors of homosexuality hanging about Hugh Jackman state his mass appeal; he is an eye-candy for both men and women.
Some 'Jackman fever' inflicted men may label him as gay under the impact of their overblown expectations, the actor has time and again come out clear about his sexual orientation. He is straight as an arrow!
At the moment, Jackman is fed up; he is tired of being labeled as a homosexual by rumor mongers. Though he still takes these stories in his stride without a frown on his forehead, he is more concerned about his wife Deborra-Lee Furness. She is not comfortable about her husband being falsely projected as a gay.
The Les Miserable actor states that had he been a gay, he would have accepted his sexual orientation without any hesitation. He believes that there is much more to a personality of a person apart from his sexual orientation.
He considers himself lucky to some extent because only the stars who have carved a noteworthy niche for themselves in the entertainment industry, are targeted with such spicy rumors.
However, while he is cool with the cooked-up stories targeted at him, as a loving husband to his wife, he hints that such false stories must stop circulating.
Many men would want to believe that Jackman is homosexual, but their imagination cannot change the reality, he is straight and leading a happy and fulfilled life with Deborra-Lee and his lovely kids, Ava (7) and Oscar
Posted on 06/07/13
Jennifer Aniston Fights Her Woes With Food Allergy!
The screen diva Jennifer Aniston has promised herself to maintain a safe distance from junk food after her body didn't cope well with her munching down the burger that makes the world go around. It's the scrumptious burger- BIG MAC- the all seasons delight, we crave for whether it's a pleasant day, rainy day or a sunny day, that ruined her day.
BIG MAC is a big hit, but Jennifer's body has refused to befriend the global delight' and she has become wary of smacking on junk food in near future. Whether allergy to junk food is a slice of luck for her or a sensuous debacle, the verdict goes in the favor of her true admirers! A distance from junk food will take her photogenic figure to another level and we are not grumbling on that anyway.
Jennifer should not face any problem in keeping her eyes closed to junk food, as she loves to sustain her aura with a strict diet chart and a disciplined life. And her health-enhancing love-trip with actor Justin Theroux continues.
Explaining the misery brought on by junk food, the actress spilled that it happened at a time when she and her beau had to munch on junk food at a popular eating joint as the last resort, with no other options in sight. But when her stomach went out of harmony, she thought she could have done better by avoiding the temptation.
The actress affirms her liking towards natural, organic foods and wants to stick on them in future to prevent further such stomach-disasters.
Posted on 05/07/13
DESPICABLE ME 2 Overtakes The Lone Ranger
Despicable Me 2 has raced past The Lone Ranger, steadily earning almost twice the box office collection of the latter. It's expected to wind up the weekend at a promising figure of $ 120 million, whereas the projected weekend earnings of The Lone Ranger stand at a meager $ 50 to 55 million.
Although The Lone Ranger wasn't touted to give a strong competition to Despicable Me 2 that comes from an already established franchise with widespread fan following, it was expected to be close by. But the things don't look promising at the moment.
Opinions aside, Johnny Depp is regarded a safe bet. Even if his movies receive a cold response in the domestic territory, he makes up for it with a positive overseas response.
Despicable Me 2 begun its box office ride with about $ 30 million, a pretty hefty amount looking at around $ 11 million pocketed by The Lone Ranger on its opening day. Mighty sums have been spent to produce these films, high on the latest technology factor. Despicable Me 2, being an animated comedy, was filmed with total budget of $ 75 million and The Lone Ranger was produced at more than thrice its figure.
Reportedly, the filming of The Lone Ranger was halted temporarily to have a re-look at the 'breaking bounds' budget. The length of action sequences was shortened to prevent financial constraints from spiraling out of control. Moreover, the director Gore Verbinski and the actors Johnny Depp and Armie Hammer agreed to drop their standard price.
Despite the gargantuan efforts, to keep the project on the track, the critics have come down heavy on the film, calling it complex, meshed-up and thoughtless at times. Let's wait and watch what lies ahead for both the recently released films.
Posted on 04/07/13
The Lone Ranger Has Tough Times Ahead
Walt Disney' Lone Ranger will need better than a stroke of luck to escape a box office slide before a complete take-off. Last year, the critics came down hard on Disney's 'John Carter', and 'Lone Ranger' hasn't gown down well with them. The initial critical analysis is plush with negative remarks.
A critic dampens the spirit with conclusion that movie goes wayward from wide angles, the storyline is heavy, the narrative clashes in a pointless manner and to sit through it, one should leave the mind at home. Another says that a section of movie where the sorrow of mass-torture is interspersed with extravagant humor, leaves a bitter taste in the mouth.
Well, the critics have discussed their opinion, but we'll have to see the larger picture and know what the people who really matter-the viewers- think about the film.
Directed by Gore Verbinski and produced by Jerry Bruckheimer, The Lone Ranger has the backing of a team that has brought us the auspicious pirate adventure, 'The Pirates of the Caribbean.'
The Lone Ranger has tough times in sight, and the right way to shut the mouth of critics will be to dispose off their negative opinions with a fine box office collection. According to initial reports, the early shows of the movie have amassed a meager $ 2 million.
The combined domestic and international verdict on the movie will write its destiny. Its business must pick up quickly in the coming days, for we know that once a film heads down the cliff, the possibility of it, climbing up back, is very little.
Posted on 04/07/13
Johnny Depp Takes Ageing In His Stride
As actors turn old, they forget the art of camera intimidation. Uninvited camera glares can freak-out veteran stars after wrinkles leave a visible trail on their deemed mummified faces! Caked-up looks take over the bare charm of the years gone by. Services of undercover plastic surgeons are availed to put the best foot forward in the public arena and win the title of 'ageless beauty untouched by the advancing lifetime.'
Having spilled the naked truth, the exceptional talent Johnny Depp is a level-headed example for those who struggle to come to terms with the ageing process. The 50 year old star defies the norm; he has no issues about getting old. The laid-back actor has reached an age that can be coined as the silver jubilee of a life-time endowed with opulent expression of creativity.
Johnny Depp is a happy father to Lily Rose (14 years old) and Jack (11) with his former better-half, Vanessa Paradis. The actor revealed that he isn't afraid about ageing and thanks god for giving him more days to savor the mystery called life. Every morning when the sun shines on his optimistic face, he feels alive like a child ready to burst with joy.
The actor sustained minor injuries during the shooting his upcoming movie, 'The Lone Ranger.' While riding a horse he lost balance and toppled over. He described it as a strange mishap, he didn't expect. Thankfully, the actor was soon up on his feet with just a few minor bruises.
Posted on 29/06/13
This Is The End: Insanity You Will Love!
'This Is The End' is not by far an amusing movie title, but the screenplay is mighty uproarious. In this rollercoaster of hysterical comedy, Seth Rogan, Jonah Hill and James Franco spawn on their madness in 'uncivilized civilized' characters. Sulking-tramping dialogues, uncanny environments and ruthless celeb lampooning set the outline of humor. This Is The End Is Not Actually The End of World, It's Beginning of A Hysterical Comedy!
Life's good for the star Jay Bauchal, only until he boards a plane top Los Angeles to reunite with Seth Rogen, a dear friend with whom he would spend the next few days in pursuits that intoxicate them madly, deeply and instantaneously. Jay is allergic to the other company Seth keeps. Jonah Hill, in particular, sends off bad vibes and James Franco is a guy Jay considers a waste of time. With palpable hesitation and anticipation, he reaches the house, painted red and thumping with the presence of prominent people. They throw light on one common problem, the stress they face in their demanding trade. Michael Cara stands out among the boisterous bunch; his tongue starts wagging at the sight of women and he is such a nerd!
The insane round of gossips and raising toasts faints in a split second when outside, the devil plays its havoc; fire engulfs the Hollywood Hills and Franco's backyard witnesses a scary sight- the ground gives way to a gaping crater.
What ensues henceforth is an insane, crazy, unintentionally comical endeavor of the lucky survivors to keep alive in a scenario where they are all by themselves. There are no assistants and servants to caress them with ego-inflating celeb treatment.
In additional to the insane humor, the movie delivers a sensible message of raising hope and harmony in hard-hitting times.
Posted on 27/06/13
Brad Pitt: The Responsible Family Man!
Brad Pitt has travelled miles and matured up with each step. He stared off as a raw actor with potential, went on to become a household name, and at present, is a dedicated family man, who fathers his kids with great delight and care. As recently revealed by Brad, he allots sufficient time to family, since family means the world to him.
He held the hands of Angelina Jolie, when she decided to get her breast tissue removed. Citing her family record, doctors recognized her as a high risk candidate for cancer. Removal of breast tissue was a pro-active step to considerably bring down the high chances of developing malignancy.
Lately, Brad stated that both have successfully seen off the challenging time and things are back to normal. He describes the period as emotional, testing and an opportunity for self-evolvement for both.
Angelina is enthusiastic about Brad's latest movie, 'World War Z', and the latter cannot stop telling that he has come more near to Angelina after feeling her ordeal, which thankfully, is over.
Brad Pitt enjoyed a serious dating life. However, after several failed relationships, the actor decided to settle down with Angelina and their romance is on the upward swing.
Besides their own children, they have adopted three more kids. The whole parenting thing brings out their best and gives them pure bliss.
Posted on 14/06/13
Man of Steel- The Echo Within Our Hearts!
Man of Steel'- The Superman- perpetuates the blossoming of inert human potential into a thriving force, a force that tows an evolved mind towards godly status. Clark Kent, from novice to the Superman, the epic journey will be relived in Warner Bros, Man of Steel.
Clark Kent, the stumbling and stuttering guy, falling short of courage to disclose the message of his heart to his 'so-imagined girlfriend' has the shy boy next door image written all over him. Forget bashing the bad guys, advance defeat and advance retreat at the slight implication of danger is transmitted by his 'I lose you win' facial expression. The browbeaten guy juggles with yet another predicament: the blizzard of a disintegrating identity crisis hammering on him, 24/7.
On the other hand, his alter-ego, the Superman is an entity capable of handing out defeat to an army of millions and make girls go gaga over him. Superman places society before the self in an eye-rubbing display of superpowers.
We side by the delicate vulnerability of Clarke Kent, having put up with bouts of social anxiety just like him and we also draw inspiration from his evolved, mighty powerful alter-ego with 'I am the game' attitude. The fight between 'yes I cannot' and yes I can' is the best thing about Man of Steel. He is a personality within personality or a personality apart from personality, but he has achieved the ability to move from weakness to strength and from strength to weakness, at his behest. He is a tightrope walker!
Man of Steel will be man of steel because of what he does and how he does it.
Posted on 14/06/13
M Night Shyamalan Reinstates His Talent With After Earth!
M Night Shyamlan took the Hollywood by storm with 'Signs', a deftly-connected movie that pushed up the expression-meter in sci-fi movies based on extra-terrestrial invasion. Afterwards, Shyamlan had a string of failures at the box office and won the notorious reputation of 'one movie wonder.' Finally, he rediscovered the missing spark in 'The Village.'
M Night Shyamalan's After Earth adds a new dimension his improving repertoire. Will Smith enacts Cypher Raige, the 'fight till you drop', fearless Colonel, who played a monumental role in saving the mankind from the wrath of a devastating species. His son Kitai (Jaden Smith) becomes his last hope when their aircraft takes a plunge down onto earth and is rendered dysfunctional. Cypher Raige copes up with life-threatening injuries while little Kitai gropes in the darkness to stumble upon a safety route.
Both Will and Jaden fail to connect with the viewers. Their belittled character sketch restricts them to miserly emotions, and their robot-like, lifeless presence is heavy on the head at times. The movie is bailed out by the scale of its environment; sprawling, filled with a variety of creatures and well-detailed. The director puts on the looking glass to erect a compelling universe with innumerable wonders encapsulated in its vastness.
For those who derive excitement from a life-like odyssey into the space, 'After Earth' will be an adventurous ride, yet afflicted with over storytelling, miserly action and belittled character sketch. Despite the flaws, M Night Shyamlan has bettered his track record with a movie that is at least a one time watch.
Posted on 04/06/13
Fast & Furious 6: Story Dictates The Terms!
Fast and Furious 6 gives a certain richness and balance to the screenplay of one the most revved-up 'on-street' action film franchises. Though we loved the farsighted juggernaut of thousand and one things glorifying car-frenzy in the previous movies, Fast & Furious 6 redefines the flavor in a tactful manner!
It's more plot-oriented stuff! Dom Toretto (Vin Diesel), Brain O' Conner (Paul Walker) and the gang return in their usual avatar with another 'do or die' mission, staring down at them. Hobbs (Dwayne Johnson) chalks out a strategy to bring the 'car freaks' together and entrust them with the challenge to deflate the sky-rocketing pride of crime honcho, Shaw.
If they come out triumphs in the 'no way out scenario, the law will redeem their tainted souls forever, or the heavy weight of their sins will eventually wear them down. In the meanwhile, the gang discovers that Dom's lady love is not dead, and they become engrossed in an 'all or nothing' game of damage control.
The plot hogs the limelight, as we are drawn deep into the story-oriented landscape of Fast and Furious 6. Cheesy dialogues- the backbone of the franchise- have not been tampered with. The lengthy 'dodge and run' gun fights, the escalated car chases, the mind-blasting stunts will look absurd, but few will disapprove of them; they are an essential flavor.
If you are a Fast and Furious Fan, hit the cinema halls; this one will take you to a different zone marked with the trademark alleys!
Posted on 25/05/13
Robert Downey Jr. Comes To The Party In Iron Man 3!
Iron Man 3 delivers the explosive promise it reverberated! The entire mansion of Tony Stark takes a lethal beating from missiles fired by enemy helicopters. Its blasted derbies take a plunge into the surf below. Tony Stack takes evasive action in an under-evolved iron suit, but succeeds to target the helicopters and pay their boisterous fireworks back in the same coin.

What a start to the much-awaited Iron Man 3 and the conclusion is even better. The action intensifies as Stark fights all the way through with his 'Iron bots' team.

If we go by the international response to Iron Man 3, its release in own shores is set to be a gala of thunderous fans, marveling at the Marvel superhero and his arch nemesis.

The Mandarin (Ben Kingsley), the slayer in disguise gives Tony a hint of things to follow, by blowing off his plush home into dust particles. Poor Tony! We know the level of his commitment to the intricate construction and design of his properties and when they bite the dust, he feels the pinch.

At the inception of Iron Man 3, Tony took an accidental test of the strength of his home, after the test flight of an underdeveloped superhero suit loses control and digs out some vents in the ceiling. The house-attack continued in Iron Man 2, where Stark shares blows with Col. James Rhodes thereby blazing a house party out of order. The trend of mauling the Stark mansion continues in Iron Man 3 and this time, it's wiped out of existence.

Stark's mansion was a mirror-image of the superheroes' vision. His perfectionism was written all over it's intricately craved out walls & an unparalleled workshop with no dearth of 'ahead of times' gadgetry.' You name it and you get it; it was an abode of luxuries. He ruled his self-erected kingdom with pride, but now the monarch is homeless and he must emerge more powerful than ever with Mandarin dismantling every protective shield that was once an arm distance away from him.

Stark is down and out, but he has not given up hope. He maintains his sense of humor amidst travesties and continuous journey of self-discovery to give a 'better prepared' enemy a decisive fight.

So, don't miss Robert Downey Jr. in Iron Man 3! He will give an uninhibited exhibition of what he can achieve when he has lost it all!
Posted on 03/05/13
Spicy Bits & Pieces From Life Of Selena Gomez!
Selena Gomez has the Midas touch, she is a heart conqueror!
As her fan count swells up to Mars, we scrape our scalps, wondering whether Selena is down to earth enough to consider someone amongst her fraternity as her idol, someone she looked up to as a growing child. Mind you: she is still a growing up girl, only 20 years old!
The 'Friends' TV series ageless star Jennifer Aniston, has been an invariable fascination for Selena. Lately, Selena was present at Radio Disney's Candice for recording her latest offering, 'Take Over.' Also present on the hot spot was her childhood fantasy, Jennifer Aniston. She greeted Selene with a warmth-filled "hi", but the latter got so intimidated by Aniston that she scampered away at the first available opportunity.
The high-voltage current of uneasiness felt by Serena was followed by stark realization how timidly she had acted in front of her childhood star.
Moving on, Selena is believed to have dropped her mental composure in front of a demanding professional environment on the sets of her latest film, "Spring Breakers." To clear the matter, she divulged that eagle-eyes of a swollen river of fans were fixed at her and the reporters were flashing their cameras at her to catch her queen like gait in revealing outfits, knitted as per the special demands of her role.
In the movie, Selena drops all inhibitions and goes about portraying the real face of youngsters with untamed tendencies. She admitted that shooting the extravagant party sequences took a heavy toll on her.
Especially a scene where the actress had to take a plunge into a pool in a bikini, while her ardent admirers and the paparazzi looked on, put her off ease. She was surrounded by an ultra-attentive audience while enacting scenes that made her highly-self conscious. Reportedly, as the stress piled up, Selena reminded herself that she is in the hands of caring and protective people.
Harmony Korine, the director of Spring Breakers, deserves the credit to encourage an emerging actress to break the shell and expand the level of her creativity. He wanted Selena to steal the moment with a natural, flowing performance without holding anything back. His words of encouragement seeped into Serena and the actress in her was reborn with new hues.
Spring Breakers narrates the story of a group of young girls, who get into trouble with law after stealing funds from a restaurant to have a rocking time during the coming holidays. A shrewd denizen of the crime world pays for their release, and in return, he wants the girls to dance to the ominous tunes of his wicked orders.
Posted on 12/04/13
Dead Can Be Evil: Who Knows It Better Than Jane Levy!
To our comfort beyond comforts, concealed and mute remains the world of the dead. Seeing a floating soul would be a breath-swallowing, spooky encounter in the perceptible reality of dead and alive matter. Ask the girl with a magnetic pull in her eyes, Jane Levy to share her insights and she will narrate at length the dark side of the spiritual dimension. After all; she has been through hell without any respite in the remake of pinnacle of horror movies, Evil Dead.


Rewind back to the year 1981, and replay the initial sequence of 'The Evil Dead'- A girl's soul stumbles and stutters from the uncanny cold of adesolate forest. We follow her footsteps in the wilderness of freight, where the trees pounce on her, shred her clothes to rags and have an animalistic taste of her womanhood. The girl's eyes overflow with fear while the trees inflict a fatal sexual assault.

Jane Levy landed the job of reenacting this gut-splitting sequence. Her character Mia has slipped into the dark tunnel of addiction. Her friends take her deep in a forest, to help her deal with heroine dependence. They invite shockwaves of misery for Mia by turning over the pages of The Book Of Dead. The power is back in the hands of evil; the trees begin to breathe and exercise their menace over Mia. Whether the woods tear her apart, revealing her intestines or play with her body (as in the original movie) is a thing we don't know as of now.

However, according to vibes coming from various quarters, there's a slight twist to the original sequence in an effort to present old wine in a new bottle and amplify the extent of horror.

Jane Levy revealed that the actors felt & breathed their characters and their ability to separate reality from fiction was temporarily lost. She explained that the stars had to eat, sleep and drink the world of dead each day; they remained smeared in artificial blood and puss. She said it was worth the effort as the movie has shaped up as per the vision of the whole team.

Jane Levy, I must admit, you're a brave girl! People feel themselves dragged through several freight nights post watching a movie of the heavy-duty standard of Evil Dead and you were right there experiencing the spooky wilderness, as a horror-struck character.

Posted on 09/04/13
Tyler Perry s Temptation: Morality Gone Wrong With A Dash Of Humor!
Tyler Perry (director) tempts with a penetrating look at the sinner residing in a saint. He slides away the veil from the self-imposed sexual prohibitions of a woman, as she unstraps her carnal impulse to breathe in the bustling charm of a multi-millionaire. 'Tyler Perry's Temptations' revolves around morals and quietly questions the strength of heavy-duty opinions that encourage a human to lead a socially-validated lifestyle.
It's a protagonist driven melodrama, where the lead lady makes a distasteful move despite her husband 's unwavering loyalty to her through the think and thin. Her swashbuckling infatuation has the better of her as she loses her morality to the heavy incentives of an illicit relationship. The melodrama reaches a high-pitch, but rarely wears a downright serious tone; a dash of humor has been employed to strike a thin balance between thought-provoking gestures and moments of light comedy.
Judith (Jurnee Smollett-Bell) has a way with words, and she can insert positive ideas into closed minds, bludgeoned by ripples of gloom. Seeing her empowered with the talent to help the needy, one doesn't have a sniff of the possibility that even she could make a wrong move. The inevitable takes place, she puts her marriage with Brice (Lance Gross), a loyal husband who explores happiness in small things of life, under the butcher's knife. A corner of her heart is filled with darkness for Brice after he forgets to hug her tight and whisper into her ears, "happy birthday sweetheart." Enough is enough for her; she makes a big issue of her husband's forgetful indifference to the big days of her life.
She has her attention diverted to a multi-millionaire, Harley (Robin Jones), a bagpiper, who effortlessly woos woman and makes them beg for his prestigious company. The bullets of his charm hit the right target, they make deep holes in the heart of Judith and she becomes thirsty to become his close companion. Besides genuine good looks, Harley is owner of some of the most exquisite properties.
Harley has the lovely bird in his cage, the Judith melts in her arms, which is followed by him bringing out his real personality: the gentleman vanishes into the thin air and a beast materializes. He is not an admirer of womanhood, rather he is a sex-obsessed man, who sees women as lowly beings. He gulps down gallons of alcohol, he lives far from reality in a drugged out state.
He is a living bacteria, who infests Judith, he transforms her into a decorative item, a self-made seductress, who too becomes a prey of addiction. At the receiving end of her enmity with principles of morality are her 'simple living high thinking' husband and her religious mother.
An unexpected spilling of hidden beans during climax leaves the viewers with gaping mouths. Bruce takes on Harley to avenge the mental trauma an indecent, rotten personality has inflicted on his family ties.
Posted on 03/04/13
Muscle Freak In G.I. Joe Shares His Secrets!
Dwayne Johnson is a time-squeezed soul, who remains on his toes! From his wise-cracking, ass-bashing appearances in the most electrifying arena on earth, WWE, to his downright exhilarating stints in Hollywood, it's like hitting two birds with one stone. In this hotchpotch schedule, how does he manage to keep super fit and flaunt a rippled body exemplifying a neatly carved marble statue?
The GI Joe: Retaliation star shared that he follows a flexible fitness program to suit the requirements of a role. To be in a lean yet muscled up state for his latest stint in G.I. Joe, he cut down on the extra carbs for fourteen weeks at a stretch, alongside a strenuous training program. He was pressed hard, but was upbeat about scaling new heights in fitness. He explained that the G.I. Joe specific fitness program kicked off right from 4 a.m, during the wee hours of the morning, when we the lazy souls (lolz) sunk in our pillows, take a intoxicated look down into our personal sweet dreams.
The People's CHAMP of WWE revealed that he has already put his body through a rigorous fitness regimen twice by the time we fling away the sleep, rubbing our eyes, getting them ready to soak the morning sunshine. He said that when the shooting of a movie is underway, he can only manage four to five hours of sleep.
G.I. Joe ranks among the favorite childhood films of Dwayne. He got right into the mix of G.I. Joe stunt development team to carry out high-velocity, death-defying stunts, never encountered before by his avid fans.
Posted on 29/03/13
The Croods: Mouth-Widening Cavemen and Cavewomen!
The Croods are a dim-witted 'rules & regulations' family, residing in a cave (their idea of five star luxury). Together they embark upon a journey into an unknown zone, where mysteries are a commonplace.
Grug, enlivened by the improvising vocal chords of Nicolas Cage, is a club-wielding aggressive father. Conjuring up logic-soaked thoughts is not his forte, and perhaps, his family respects his masculinity more than the rush of thoughts in his mind. Ugga (voiced by Catherine Keener), his better half, has a calming effect on the whole family under pressure conditions. Thunk is their boy with famine of commonsense and abundance of stupidity. Eep (Emma Stone) is the female protagonist in the wild adventure saga, who is on the verge to go wild. She is aversive to the rigid patterns of human behavior; she has one-of-her-kind ideologies about how life should be and shouldn't be.
Among various cartoon characters in the movie, Eep stands out for her at your face attitude, eyeball-grabbing curves, piercing eyes and a beaming smile. She has an infectious aura around herself. One fine day, a man named Guy, overflowing with commonsense, comes to their habitat. He shares with them insights on the new possibilities for the man; he shares the gateway to a better life. His sweet talks are coupled with a commanding advice to the cave-dwellers to shift to a life-sustaining zone before natural disasters wreck havoc on their current dwellings.
The cave-dwellers take his suggestion seriously and initiate a road trip in search of a safer home. The journey ahead is followed by eruption of a spree of surprises; some sweet and some bitter.
The fun and dangers of the journey have been depicted smoothly with the intricacies of parent-child relationship, comprising of an over-vigilant father who pokes nose into every matter of his daughter, and a daughter, who is clearly uncomfortable about routine intrusions into her freedom.
The humor is sustained till the very end to up the ante. It's a rich variety of both slapstick and situational comedy. The final verdict: The Croods is a coming of age animation movie with a delectable flavor of intense yet light family drama.
Posted on 26/03/13
Oz The Great And Powerful: Doesn t Excite Enough!
A movie with a strong title invokes a tsunami of imaginations-clad expectations! Oz The Great And Powerful, borrows from a celebrated franchise, however, did it borrow enough or went too far ahead aping the original?
Let's start with the milieu, which has a stamp of current-era effects, and thus, is a visual delight for 3D addicts. The movie has the cast to warm up the box office in James Franco, Mila Kunis, and Michelle Williams. The story has the nostalgic caress of old-school cinema. So, where did the Oz The Great and Powerful flutter away the advantages it had? Did it stumble at the last hurdle- execution?
James Franco, as the lowly wizard on the lookout for a fortune reversal is not enrapturing as shiny disco balls. His character play is rather monotonous and unidirectional. He's the main cog in the land of abundances, and it's a pity that we wander along his famished interpretations of a zoomed out narrative. His indistinctive, mystery-lacking rendition of a charming character, pulls you out of the illusion that you're in for a enhancement.
Reprisal of a well-established franchise requires a reprisal in real terms. The original has to be embellished with smart twists; it's a little bit more than presenting old wine in a new bottle. Oz The Great And Powerful tries to ape its predecessor in all departments, shutting out the scope for brushing about new shades.
Sincere effort has been made to not distort the narrative, but was it worth the effort? Mind you, distort does not imply distort, it symbolizes well-thought-out alterations to further stretch a tale we have seen and admired.
A lot of money has been spent to present real 3d effects and they click well, as long as you are satisfied with the joyride into a livened up backgrounds, lavished with intoxicating color combinations. The visual delight is voiceless as to arresting the attention of the viewers.
Rachel Weisz, Mila Kunis and Michelle Williams, as the evil-eyed, inexplicably swaying witches hardly had enough chance to shape their roles into impact performances. Mila as Theodora changes color like a chameleon, but the fatality of this gimmick is a serious character invoking uncalled for laughs.
It will be a mistake if we write off Oz The Great And Powerful as a complete disaster. Speaking in real terms, the movie may defeat all the negative notions hovering around it and rake big bucks. After all; it is brim-packed with elements that catch the fancy of young kids.
Posted on 12/03/13
Jack The Giant Slayer: The Human Godzilla Continues
Jack The Giant Slayer, a just-released flick, has rekindled a human imagination that spans back to the ancient times. It echoes the rumble of a fear that was omnipresent due to profound ignorance of bounded human vision. The story about the inception of rowdy giants into our freewheeling dream world goes like this…
We have been believingly doubtful about the mythical existence of boulder-limbed giants since the nomadic times, the times when jungle book was a reality and we were the quintessential jungle boys, clad in lion skin or banana leaves. Man wandered through an uncivilized existence, the subtle ways of the nature and its astounding creatures were unknown to him. He labeled himself as a tiny inhabitant of the planet as he stood dumfounded against the sky-scrubbing, blood-curdling presence of the dinosaurs, and when the sunlight was blocked by the flapping wings of a giant lizard, he was taken aback by freezing horror.
Opulent, intrusive technology that makes us capable to (maybe) challenge the galaxies today with raw exhibition of superfluous powers that manipulate the nature towards the instant fulfillment of our growing needs was absent during the nomadic era. We were not only small in size in comparison to the brute force of the animal kingdom, we were damn short of means to express our superiority. We took cover in the bushes and attacked the unprepared prey in its vulnerable moment, painting the image of a 'trembling prey' who has managed to hunt with evolving intellect. Direct face-off with the nature was impossible.

Stunned by the infinite expanse of the existence, we strung together the improbably-probable existence of giants, against whom we stood no chance. They could blow us away with a storm sent-forth from their cave-like gaping mouths. They could crush us like ants under their feet. They could tear part our eardrums with their burning rants.

Many great writers have tried to write-off this age-old fear, depicting the ego-satisfying victory of human over giants in world-popular tales like David and Goliath, Gulliver Travels etc. So much have been written about a figment of imagination that still generates rumble of fear down our spine, and now we have, Jack The Giant Slayer.

Posted on 02/03/13
Benjamin Bratt: Big or Small, A Good Role Is A Good Role!
'Snitch' actor Benjamin Bratt follows a healthy schizophrenic approach to endow himself with the ability to differentiate between good cinema and bad cinema. Whenever an acting offer comes knocking at his door, he looks at the make-up of the character and disregards the length of his role. He believes as long as he is portraying a good character, the length of the role, whether big or small, doesn't matter to him.

In Snitch, Bratt has revalidated the axiom that 'big things often come in small packages.' He plays a Mexican drug dealer with mannerism that befit a sturdy, authority-wielding drug lord. Mind you, his role just lasts about six minutes, but leaves an impact. Giving the best shot to the little opportunities sets Benjamin Bratt apart and he so-loves to leave his mark, as a pivot that orients the plot movement to an exhilarating direction.
Benjamin was busy with his stint on 'Private Practice', but he didn't want to let off an opportunity to act opposite Dwayne Johnson in Snitch. So, he managed to buy little time from the Private Practice bosses to make his dream come true. He felt refreshed post portraying a drug lord, since he was somewhat bored of playing the somber, neat love flame of Kate Walsh on the medical series.

The actor's forthcoming assignment is a revival of his role as Sofia Vergara's former unpredictable, confused hubby in Modern Family, starting this April. One thing we know after having a look at his work formula, give him a big role or a small role, make sure it's a good role and the inspired Benjamin Bratt is sure to nail it.

To delight in his 'Snitch impact', catch the movie in a nearby theatre.

Posted on 27/02/13
Is Safe Haven A Safe Bet For Cinema Aficionados?
As they say, 'when things go very wrong, just divine intervention can save the day for you.' Safe Haven is not a safe movie if you crave for perfection and content in a 70mm take on exploration of a love nest. With all said and done, there are several instances in Safe Haven that round up as comedy in tragedy (intentionally or unintentionally, I don't know), which I hope save the day for its director Lesse Hallstrom.
Katie (Julianne Hough) is an amicable woman with a not so amicable past. In an attempt to distance herself from the storms that have made her grit her teeth and bite her tongue in inescapable agony, she lands in California for a refreshing change, to rejuvenate, to dream anew and flutter her wings. The decision works for as, as there her heart begins to beat in harmony with the heart of a widower with two beautiful children, Alex (Josh Duhamel).
The ride though the first half is anything but mesmerizing, barring some lengthy chit-chats revolving around odd topics, which are certainly a recipe for laughter, if you have an ear for boisterous talks on topics of tiny importance. I must admit, these are the rants that we so love to engage in for they revive the child in us. If the director intended these sequences, then he's come with a masterstroke to save his sinking ship, but if they were impromptu, not intended, that's what we call 'comedy in tragedy.' These dialogues soaked with a child-like innocence and a tinge of humor might bail Safe Haven out of trouble.
Coming back to the movie, the romance takes a backseat each time Alex and Katie instigate us that something truly beautiful is about to construe between the couple. The scenes mean to be love-rich are lovelorn lovelorn. The chemistry between the couple does not heat up enough to give us goosebumps in our hearts.
It's not that couple doesn't try to show how much they care, but they take off on an intimate date, where instead of singing songs of love, they discuss the nature of gorillas at length. To the die hard romantics this might come like a dust storm, when they were anticipating a shower of rose petals.
The best part of the movie for me was the whole look of Josh Duhamel, it's was sleek, clean and sexy. His charm has an intoxicant effect on the eyes and that tan gives him a dash of ruggedness. Juliana Hough has been utter disappointment; she just plainly utters her dialogues and doesn't connect with her character.
Safe Haven is a good one time watch, to explore the cinema that entertains despite its flaws.
Posted on 19/02/13
A Good Day To Die Hard: One Man Army Woos Us Again!
Plot: A man wanders in Russia like a rabid dog, in frantic search of his son, who's choking in a very tight spot due to a covert CIA mission.
Critical Opinion: A Good Day To Die Hard is a racy movie with its heart at the right place. Particularly, the action sequences: they are raw, wild and do not stray into the confusing emotional tone. Bruce Willis as an action hero is a brute force and his stereotyped 'one man army' image has not been tampered with. The action springs up with no prior notice; you remain on the edge as things spiral out of control. The director has played with the action sequences; he makes them go berserk and at times catches the slightest rumble as buildings come crashing down, giving off huge clouds of smoke. The use of camera angles & speed is an important tool in this movie.A Good Day To Die hard runs neck to neck with the current era, equipping both the protagonist and villains with highly sophisticated, avant-garde gadgetry.
Bruce Willis lets loose his 'age-old die hard spirit'; he is aversive to any fear and intimidation. He moves to the forefront and then lurks in the hidden corners; wherever he goes a ruckus erupts free. His body is battered and bruised, but pain doesn't bog him down. The father and son are outpowered and outnumbered, yet the old man retains his wittiness and mouths some rib-tickling sentences, as bombs tick-tick in the vicinity.
The first half is an over-dosage of action: one should put the brain in the backburner and just savor the events sprout rather than trying to fathom a meaning from them. In the next half. the story unfolds at a quick pace and all the loose ends are tied together. This double-strategy results in an express screenplay that keeps the viewers on the tenterhooks.
Bruce Willis has grown old with the Die Hard series and his experience of working in the previous movies has egged him to push the adrenaline meter higher. Apart from him- the major star attraction- some invigorating numbers from Rolling Stones have been given space, which resonate the soul of the movie: thrills, excitement and more excitement. And that's what a Good Day To Die Hard is- The Big Bang!
Posted on 16/02/13
Identity Thief: Side-Splitting & Enjoyable!
Sandy Bigelow (Jason Bateman) is living the picture-perfect life: a lucrative career, a compassionate better-half and two vibrant daughters. He is a die-hard workaholic, who aspires to reach the zenith of success. His dream is alive and kicking, but as the things stand at the moment, he understands that journey ahead will be a bumpy ride.
To reach for the glorious destiny awaiting his warm embrace, he'll have to straighten out a tangle in his upside down life. An imposter, who knows that the humans are a slave of emotions and false promises, makes hay by illegally feeding on the credit cards of others. She is the very woman, running a bulldozer over the lifelike dream of Sandy to make it big and rub shoulders with corporate giants. She (identity thief) is a woman of substance, but a substance that is making the law officers perspire in negative anticipation and the victims, go bankrupt.
Sandy is fired up to nab this identity thief, before he is subjected to eternal hellfire. Her game is always on, but the trace of this masterthief is nowhere to be seen. Sandy, without a clue about the harbinger of near doom, sets out to seize her.
Perfect comic timing and enough screen space to the fundamental characters, makes Identity Thief a profound, rib-tickling exploration of gimmicks that spontaneously cook up in the minds of various characters. How they pull them off, in a scenario of total chaos, binds your attention, and the gags interspersed within enliven the uproarious setting.
Jason Bateman and Melissa McCarthy are impressive, and for goodness sake, they have not used the overused trick of unwelcome improvisation; humor has been kept authentic and is more based on situations than eccentricities in characterization.
McCarthy's character- the identity thief with unlimited new-fangled tricks up her sleeves- gave the actress the opportunity to profoundly explore the human tendency to life, to show oneself in positive light even when the things have gone awry. She had the full freedom to experiment with an instinctive liar's mindset, and she does that incredibly with an inevitable dash of humor.The screenplay has a zigzag feel to itself, but Identity Thief steals the show with a good balance of funny situations and character-driven laughter.
Posted on 12/02/13
Warm Bodies- It s different!
Here is a zombie story with a twist, by- I beg your pardon for saying this- the far-thinking, intellectually-mad director Jonathan Levine, but his madness has paid off. He's pulls out a rabbit from his hat, with the conviction of introducing a half-human-half zombie. That's what R (Nicholas Hoult) is, in a world mauled by a plague that has converted a vast population into the living dead, with cold hearts, no emotion and the pangs of violence controlling their bodies. R, the zombie, is the odd one out among his clan, he has retained a percentage of his reasoning powerless. Don't ask how, he still knows how to see the good from evil.
R, the plagued one, does show signs of mad excitement, which settles down after he encounters a drop-dead gorgeous survivor named Julie (Teresa Palmer). Next, a bolt from the blue: he sees romance bubbling within.
R has experienced love at first sight, and when he gets the taste of her boyfriend's brain, a radical transformation sneaks into him, which is desisted by many, foremostly by Julie's dictator-like father, and then by Boney's, a zombie group, with no hopes of evacuation from a life of hell. There are glitches in the screenplay, but a romantic comedy with a zombie touch sails the movie through tough waters.
Levine has not inhibited himself and goes full-throttle changing the tone from freaky to funny to an emotional rollercoaster. He has tried to toast many things into the zombie rom-com, and after seen it all, we are not complaining, the final result is a movie that sways between mildly entertaining to highly entertaining.
The central pieces of the plot, Hoult and Palmer have shone through their respective roles, maintaining the right amount of emotions. Levine has merged the vintage-filmmaking with new-age cinema, in a story that is both groundbreaking and inspiring. A zombie rom-com is an idea rarely given long thought ever before, however, I am sure that in the coming few years, we'll see many more stalwarts of the film industry, taking this concept to the next level.
What I admired the most about Warm Bodies is the honest effort to highlight that how human beings have become slaves of technology only to lose connection with the voice of their hearts.
The supporting cast as well, firmly sticks to job in hands, in an ensemble of characters that have ground-value. To sum it all, Warm Bodies will tempt the future directors to explore new avenues, in the unlikely genre of zombie rom-com.
Posted on 07/02/13
Hansel and Gretel: Witch Hunters- Unbelievable But True!
Hansel, once a fragile little boy with eyes full of wonder and questions that gleamed with even more wonder. Hansel, once a boy who was fed to the throat with exotic delicacies by a witch, whom he thought of as a blessing in disguise, a gold-hearted grandma, only to be betrayed finally, in a blood curdling manner.
Gretel, once a gorgeous little bundle of joy, chirping like a nightingale and walking like a cute little bunny. Hansel, once a girl who didn't knew what it is to return a fight with a fight; for her, world was god's own abode. Though she was famished, being born in a family with abundance of scarcities, her optimistic eyes could see abundance everywhere. Her fantasies were shattered when she knew that a witch was about to throw her helpless brother in a boiling oven and eat up his roasted fresh though her saliva- soaked, chapped lips.
That fragile picture of two fragile little beings was a thing of the past. We couldn't help thank the almighty when they saved from the fiery wrath of a crooked-nosed witch. But now it's time to thank the heavens even more, once the vulnerable have become invulnerable.
In the latest Hansel & Gretel: Witch Hunters movie, the legendary siblings have gone on to become legendary witch hunters. An uneasy life has taught them how to make the uneasy easy, how to divert the wrath of ghastly-looking witches onto them. Being immersed in fear once, they have forget what it means to tremble, as vicious being stare down at them as mere mortals. Unbelievable but true, Hansel and Gretel have become the worst nightmare for the witches.
This time they very well know their prime target: a witch who has ignited huge hope of putting an end to lives of several children on a very favorable night for denizens of her ghoulish world. Hansel and Gretel have been entrusted with the goal of burning her plans into a heap of ash and give the witch a befitting penalty for her evil doings.
They are o the way, but the path ahead is prickly and full of unpleasant surprises. Will they be able to turn the odds in their favor, when the fortune is heavily determined to work against them.
Watch the lavishly directed Hansel & Gretel: Witch Hunters to enjoy an adventure of adventures.
Posted on 27/01/13
Mama: The Horror Takes You In And You Oblige!
Guillermo del Toro coined 'Mama' as the new name of horror and new it is! It's is not the expected limbs charred to pieces, blood-dripping, slimy horror. It's different, it's engaging and it's not for the faint hearted; as already revealed, it engages you.
At the onset, you see a father with an abnormal aura. You can sense that all is not fine with his life. He is hardly clutching at the arms of his daughters and pacing further deep into a thick forest. They reach a remote cabin and a veiled overpowering shadow arches below to take along with itself the girl's father.
The story moves ahead by almost half a decade. To our astonishment, the girls have managed to survive the perils of the jungle. For the first time in such a long, long time, they see another human being. They are handed over to their affectionate uncle Lucas and the women who is the apple of his eyes, Annabel.
The life in an uncivilized zone has brushed its colors on the girls, they walk in an animalistic way and when food is served to them, they attack their plates with a mad fervor. The kids leave everyone with gaping mouths when they reveal that had it not been 'Mama', always at help, they wouldn't have survived in the woods. Mama, who?
Mama is not a fiction, this entity is a reality, though a supernatural reality. Has she made peace with the idea of girls' leaving their habitat and moving in with strangers, is a question, right now, unanswered. Possibly, time has arrived for a sinister presence to raise its claws.
The doors creak, the windows flap out all of a sudden! The things are no longer normal and who is this Mama. The suspense deepens….. In the meantime, Annabel stars to feel at comfort with the girls, but is highly worried of the uncanny presence that ails them, 24/7.
The girls are now under the custody of two mothers, one real (Annabel) and another, a being beyond description, a figment of imagination tinted with unexplainable reality (Mama). Will the 'jungle Mama' allow the girls be with their new Mama or is she deeply annoyed by shift in their emotional attachment? The answers are served but not without putting the viewers out of their comfort zone. You are made to huff, pant, scream and get scared, as the drama reaches to a crescendo. It's not all nail-biting; the movie keeps up the interest with instances of humor. It camouflages the supernatural with an emotional rollercoaster to make for a flawless horror drama.
Posted on 24/01/13
Alexandra Daddario: Beauty Meets The Beast!
Alexandra Dadarrio recently carried her infectious aura into a horror-packed movie, Texas Chainsaw 3D', where her frail gorgeousness meets the horror in its darkest avatar. As they say, when problems on the stove start to brim, destiny calls the victim to feel the heat. Likewise, Alexandra relocates to a new location to collect a precious belonging, but she doesn't have even a sniff of the fact that a chainsaw-wielding maniac is stealthily moving around, to catch the newly-arrived woman unawares.
With movie already mounted across prominent screens across the nation, beauty has finally met the beat, and sensing it for real, a cold sweat runs down my spine. So, let's hear about how Alexandra was able to put up with her involvement in a gory tale and pull it off, showing great mettle.
Alexandra detailed that her character feels a bit alienated from the circumstances weaved around her, and at the beginning, the dark tones to her personality bubble up, but as things roll on, she seems a pretty normal girl. The actress adds that when her character's close relationship with Leatherface is unfolded, she has to catch hold of her breath to overcome the impact of the revelation.
When Dadarrio was inquired if she loves horror flicks, she told that she's totally game for it, as horror impacts her deeply and makes her tremble like a timid cat.
Lolz! The same we do, when we get over-besotted by your drop dead gorgeous looks.
Posted on 07/01/13
The Last Stand Rumbles Before The Dawn!
January 18, the release date of Arnold Schwarzenegger starrer, 'The Last Stand' is still two weeks away (January 18), but when you have two men with brutally mesmerizing dialogue delivery, Arnold and Forest Whitaker together, the rumblings are heard much before the dawn.
The latest on-screen exploits of these heavy-handed stars are leaking out in The Last Stand's trailers, and making quiet a thud.
The just-in trailer pops up with vehicles ramming into each other and ear-drum shattering sounds of guns. Whittaker operating on behalf of law, confronts an obnoxious pest of crime,
speeding towards the point of face-off with Arnold. 'This God of action' enacts a top law enforcement officer, with a team that is highly effective, but can be mistaken for a useless bunch from their outward vibes.
Arnold wields massive a weapon, and a mean-machine in his hands is sure to catch the eyes. As he hits the bulls eye, a team member applauses Schwarzenegger, holding nothing back in his expression of praise.

Forest with Arnold is a heavy-duty partnership that will showcase how to make a good fist of clearing off the intolerable pests from society. Action at its very best is in the making. So, put your unbearable anticipation to the backburner for a while, as you calmly warm up towards a rendezvous with two 'gods of action.'

Posted on 07/01/13
Jason Clarke Shines Through in Zero Dark Thirty!
I would not be wrong if I assert that "Zero Dark Thirty is a bizarre title to handpick for a movie! But if you take at look at what this film is all about, you'll not poke fingers at its title, as it very much justices the crux of the theme.
Zero Dark Thirty" elucidates on the burgeoning challenges America faced as it somehow always found itself a few miles short of capturing Osama Bin Laden, every time the world's most feared terrorist seemed within reach. When he was finally calmed forever with gunpowder, one of the most covert, extraordinary anti-terrorist operation had been executed. America had astounded the world with an unbelievable feat by its top-notch marines.
In the movie, Jason Clarke plays a touch CIA officer named Dan, who has become a master of human behavior; he knows how to make the toughest of nuts crack and make them swallow their confidence that they are invulnerable to any intimidation. The way Dan dissects into the facts, will make any bad guy lose his night's sleep, so surefire are Dan's ways of getting to the bottom of issues.
Jason Clark as Dan shines throughout in his role. After knowing Dan, the on-screen character, I wondered if there is a real Dan, operating out there for CIA, putting his life on the life without a second thought, to meet the national interests.
The words oozed by Jason Claerke over a recent interview came to the recue of my dilemmatic mind.
He says, that there are many Dan's out there, with the duty above everything else attitude. However, he makes it clear that he didn't meet the real Dan.
Posted on 21/12/12
Leslie Mann s Debbie Is Back With A Bang!
Debbie gave a sweeping display of true colors about a girl with, 'I don't give a sh** about what others think and live life my own way' attitude. That was in the well-received, 'Knocked Up.' Leslie's Mann's Debbie went on to become an overnight sensation. We loved Debbie's clear-headed yet boisterous approach to inns and outs of life.
'This Is 40' ushers in Debbie (again played by Leslie) back into public spotlight. Yes, she has matured up, but she's the same free-spirited women, though with children. The movie has presented Leslie yet another opportunity to share the screen space with her daughters, Maude and Iris.
The older sibling, Maude is a typical ambitions-driven new-age girl, who works so diligently that she has to remind herself to walk out of the character once the shooting is over.
Maude was given a free license to use prickly dialogues during the shoots, and Leslie believes that the girl had a ball as she got to do something she's not allowed to do at home.
Leslie revealed, she strictly disallows her children from using any abusive language whatsoever at home. However, since Maude's character required her to have a go at others, Leslie is cool about the whole cursing business.
Leslie has many times played characters with 'no strings attached' attitude. The need to generate uninhibited humor often requires her to be extra boisterous in her portrayals, but the actress explains that she very well knows where to draw a line and not cross it.
There's no denying she is a beauty with brains, and a great mother too!
Posted on 20/12/12
Save The Date Actress Lizzy Caplan Stuck In A Tight Corner!
She's very sexy, strikingly beautiful and a fantasy of thousands of men! Her influence knows no bounds. On television, Lizzy Caplan is doing a commendable job in 'Master's of Sex' and on the silver screen, her latest movie' Save The Date's is fetching rave reviews.
Apart from 'Maters of Sex', another TV show titled S.H.I.E.L.D has roped in Caplan for a brief role. Looking at her infectious charm, it was expected that the TV bosses would request her to stay longer, but a recent statement of actress indicates she's too occupied with other assignments to sustain her role on S.H.I.E.L.D.
She's already committed to 'Mater's of Sex' and cannot take a step back. As of new, the extension of her role in the aforesaid show is ruled out.
Caplan reveals that she had a wonderful time out there with the star cast of S.H.I.E.L.D and it will be a matter of immense pleasure for her to perform with them again, but sadly to stay longer on that show is not in her immediate plans.
S.H.E.L.D would try to build a big audience in the near future by presenting popular actors like Elizabeth Henstridge and Ming-Na Wen in crucial roles.
Posted on 15/12/12
The Magnificent Wizadry Of Ian McKellen Continues!
What he does, only he does! If the fantasies were true, he could actually have been a real wizard; so fantastically he portrays this role on screen. A decade back, we saw how he nailed it in the blockbuster movie, "Lord of the Rings: The Fellowship of the Ring."
In the prequel of the cult movie series, 'The Hobbit: An Unexpected Adventure' the actor had to pack his bags in London and head straight to thousands of miles away New Zealand, to mark the silver screen return of his exceptional wizardry. The shooting lasted for almost 18 months and before saying yes to such a rigorous schedule, he had to reconsider his priorities.
Recently, Ian came to the fore with how big impact a long-term movie assignment can has on an actor's personal life, especially if they have to stay away from home for year and half at a stretch. As implicated, Ian was not fully sure, whether he wanted to again portray a wizard at a stage where he could try out something fresh.
While he was caught in the dilemma, a friend came to his rescue. He told Ian that 'how big the 'Lord of the Rings" movie series is and the fans simply want to have more adventure coming their way; they aren't concerned if that requires an actor to make big sacrifices. Ian was moved by the revelation and made up his mind to not disappoint his fans.
The actor was recently diagnosed with prostate cancer and the news spread around like a wild fire that he could be in for some serious trouble. However, Ian brushes aside these reports, saying that his condition is well under control and the cancer is not intrusive in nature.
Well, our good wishes are always with Ian.
Posted on 15/12/12
Ageless Diva Laura Linney Is On A Spotlight Spree!
Laura Linney is one of the better actresses this generation has produced. In 'Hyde Park and Hudson', she mesmerizes as a headstrong woman, who values her priorities and quietly shoves away the Karl's implications to come close. Her intrusive gestures affect without a miss and you know that this lady was born to act.
A Wikileaks themed project to be produced under the aegis of Dreamworks, has her on the list of prospective actresses for an undisclosed role. Benerdict Cumberbatch will play the company's pioneering establisher, Julian Assanage. James McAvoy has landed the role of Daniel Domscheit-Berg, who forged close ties with Assanage and saw company grow from strength to strength before a telling debacle.
The film will take a far-view of the working relationship between the two men. If Linney gets a call, it remains to be seen how the plot would split its focus between her and the two main characters. Whatever may be her role, one thing is certified, give her anything, she out comes all guns blazing.
Bill Condon, the father-figure behind the success of the epic Twilight movie series will direct the project. With so many A-listers on the stable and a self-sufficient theme, a bell ringer is in the making.
Posted on 08/12/12
Chris Pine Discusses His Childhood Phobias!
Voice actors are rather handicapped by absence of body language. So, they have to make do with the alterations in voice modulations to infuse life into inanimate, animated characters. It's a skill found in a rare breed and Chris Pine certainly knows the knack of it.
Chris Pine as Jack Frost in children animation 'Rise of The Guardians' has engendered an unforgettable character. There's a strong reason why he was able to work out his voice act pragmatically.
As a child, he felt the same fears Jack Frost feels as a growing teenager. Like any kid would say, "getting locked in a dark room with no one to hear your call for help and bail your out of trouble, would be a dreadful experience." Chris Pine too was afraid of darkness. He enlightens that during the production of the movie, he realized that kids have some common fears like being left alone, not having the safety-affording presence of one's parents or getting emotionally alienated.
Chris said that Jack strives to overcome these phobias at the initial phase of his life. He adds that Jack feels like a traveler stranded in the middle of nowhere, because his support system was dismantled at a very young age, and now, the onus to evolve lies solely on his shoulders. Jack said that he welcomed the role as there's an honesty about the plot besides a sense of bliss.
Posted on 08/12/12
Rise of The Guardians: Delicious Entertainment That Pleases The Eyes!
Many pre-requisites go into the production of an engaging children movie. The most essential ingredient of a scrumptious recipe is 'state of the art' animation, a strong element of fantasy (because children are explorative in nature), a dash of humor and a content-rich story with a beautiful lesson in store for the receptive children. Rise of The Guardians has it all!
The movie revolves around Jack Frost (Chris Pine), an instinctive menace, who must break from this notorious image. Hopes are pinned on him to emerge as a dependable addition to the fleet of heartwarming heroes with jaw-dropping abilities called Guardians. Their purpose is to ward off any imminent threat to the children.
The realization that Jack is indispensible to the cause of the group (comprising of Tooth Fairy (Isla Fisher), Easter Bunny (Hugh Jackman) and Sandman) must dawn upon him, or the world will weep from wounds inflicted on the innocence of the children. The group's prime nemesis is Boogeyman, who has found a loophole to employ Sandman's dream sand towards his sinister goals.
A series of faith-denting events transpire and the children ultimately look at the magical heroes with dwindling confidence. With their powers made to bite the dust, Jack must emerge as a selfless evil conqueror to restore the Guardian's revered image.
Backed by a content-rich story and new-age animation, Rise Of The Guardians comes across as a beautiful dream to the eyes, and a strong chemistry among the lead characters garnishes the animation, making it extra delicious.
When you see Santa with images carved on his forearms, you find it funny to envisage centuries-old old Santa smitten by the contemporary tattoo fad. Also to see Santa have Yetis as his accomplices and not the elves, was quiet a laughter-triggering sight.
Tooth Fairy was also not presented in her usual avatar. She was followed by a swarm of tooth collectors, serving her 24/7.
In addition, Jude Law's voice modulation added an amusing trait to the character of Boogeyman. What makes Rise Of The Guardians work at all levels is the smart characterization. To enhance the appeal of the heroes, several clichés were allied to them, and the risk has paid off effectively.
The movie has life and affords full on entertainment to the kids. If this weekend you and your kids have no time-consuming errand on your mind, do watch Rise Of The Guardians. When you'll step out of the theatres, there will be an illuminace about your faces.
Posted on 24/11/12
Chris Hemsworth Breaks The Suspense About Red Dawn!
Red Dawn' has been one of the most anticipated movies of 2012, for two good reasons: one, it stars the handsome Chris Hemsworth, and the other, its unusual storyline. It is a story about valiant teenagers, who declare to the mountain of difficulties facing them that they are more difficult. After their town is thudded by the feet of an enemy battalion, 'the brothers in feasts, love and festivals', turn into 'brothers in arms.'
A lot of obstacles had to be removed, before flagging off the movie for its release, which was slated to premiere 3 years earlier. Several rumors about factors causing the delay have been rife, such as MGM suffering the throes of a financial breakdown.
Hemsworth enacts Jed Eckert, one of the boys, standing tall to thwart the enemy's efforts. Lately, the actor hinted that he accepted the movie because it was a multi-dimensional story about how all human beings (brothers, sisters, friends, family) come together when a sinister tempest blows across everyone.
The actor explained having two siblings in his life helped him to relate with other characters in the movie. He added, the individual evolution of his character and his character's evolution with respect to the other characters was an enriching experience.
The actors were given a taste of real weapon training in a boot camp, and Hemsworth exploited the chance to understand the soul of his role.
Red Dawn hit the silver screen a few days back and has been garnering a positive response over its early weekend.
Posted on 23/11/12
India born Suraj Sharma Evolved Tremendously With Life Of Pi!
Hailing From Delhi, the honking, traffic choked capital of India, Suraj Sharma (age 19) does not fit within the customary image of modern day teenagers, who often take life for granted. He's a fast learner and sharp observer of life, a trait that enabled him survive the uncompromising audition for 'Life Of Pi' among thousands of boys.
He was two years younger when he was roped in by director Ang Lee and two years later, he has almost grown old by a half a decade. 'So much he has learned over the shooting', the lean, bubbling with enthusiasm boy gushed out over a recent interview.
'Life Of Pi' follows a young boy who comes out unharmed from a shipwreck and begins a adrenaline-pumping journey, riding over the sea waves and meeting mammoth challenges on the way. He has a very meek accomplice during this adventure, a tiger with fear written all over his eyes. The movie has been inspired from a best-selling literary marvel of Yann Martel.
Suraj, the man of the moment, believes that his tryst with the magnificent world of Ang Lee's trademark cinema has imbibed a radical transformation in how her perceives life. He says he has transformed into a more mature person with a better insight about how the world goes around.
On the matter of acting, he's still unsure about himself and awaits the viewer verdict to know where he stands. But as it comes to filmmaking, he has a strong inclination to hone this art.
Among the lessons he learned over the course of his exciting introduction into the cinematic world, he rates patience and endurance above all. A hard-grinding physical training schedule took a toll of his mental composure, but after his trainer's advice that 'when one doesn't let thinking come in the way, anything can be accomplished', he got to know the value endurance and patience carry in the stress-prone human life.
Hats off to the boy for learning at such a fast pace; he has set an example that every experience of life enriches you, given that we have the eyes to look into its core.
Posted on 23/11/12
Robert Pattison and Kristen Stewart- A Dull Encounter With The Media!
After a startling instance of infidelity from Kristen, the emotionally-shaken love birds were back together on the occasion of 'The Twilight Saga Breaking Dawn Part 2' premiere, in exotic Spain. They looked fidgety on the red carpet, as hundreds of camera flashed at their faces.
There was an air of uneasiness about their restored companionship; the old chemistry was missing somewhere. Those customary, innocent displays of affection and the spark in their eyes were absent this time. Whether they have come close to each other for the sake camera, or they have patched up, letting go of the past once and for all, is a matter still under sudjudice of the rumor-mongers.
Anyway, Kristen added to the oomph factor of the special day sporting a painstakingly designed dress, with fine beading on its neckline, which enhanced the black & white hues of the attire.
On the other hand, Pattison was dressed to impress in a leather jacket and black jeans. He carried of the cool-dude look with a distinct élan.
'Twilight Saga Breaking Dawn Part 2 will roll out the conclusive chapter in the vampire-human love saga, showcasing Bella the mother, dealing with grave threat to the life of her daughter.
The couple on screen, Bella and Edward, have always been sure about taking their relationship to the next level, but now, the same cannot be said about them in real life.
Stewart and Pattison are making an honest effort to dissolve all the differences and rediscover the missing spark. A few months back, they were not even on speaking terms, however, now the things are looking brighter for them.
Some awkwardness is followed by the bandaging of a wounded relationship. Here's hoping, their wounds heal quickly.
Posted on 17/11/12
Taylor Lautner Becomes A Man-Size Candle!
Phiss, Shoo, Oblakoo, Oblakoo………
My spell works, and the debonair, the deliciously hunky Taylor Lautner turns into a candle. I rub my eyes in utter disbelief and to be absolutely sure, I dig my fingers into his arm; some wax falls off and leaves a dent. I back away in shock cursing myself, "What have you done silly girl, turned Taylor Lautner into a candle? You are a disgusting magician."
Don't take me seriously today, I am in that 'just for laugh' mood, which strikes me when life unfolds my way. Your adorable 'Twilight Saga' star has not turned into a candle and I am no magician. I don't know even a simple trick like vanishing a coin, so turning your favorite actor into a candle, is out of my reach. Lolz….
What I am about to reveal next is not one of my headache-triggering jokes, but a real news and a reason to feel happy. I am excited to disclose that Lautner's lifelike wax figure was put on public display in New York on November 16.
The temple of wax-artists, Madam Tussauds museum now houses his wax figure. There were a host of young women, getting themselves photographed alongside his wax statue, and some even blew kisses to it.
That I find a bit strange; that's taking fantasy a bit too far. I know girls, you love him, but blowing kisses to a wax statue, that defies logic………..(another off-the-mark joke from me, don't take it to your heart, I am in that crazy mood today)
Presently, Taylor is covering great miles to ensure a warm international response of the last segment of the Twilight movie series, 'Breaking Dawn Part 2.'
In a recent media appearance, the actor told that he shares a great rapport with Pattison and Stewart, and will make sure that they remain his friends for life.
Posted on 17/11/12
Taylor Lautner Becomes A Man-Size Candle!
Phiss, Shoo, Oblakoo, Oblakoo………
My spell works, and the debonair, the deliciously hunky Taylor Lautner turns into a candle. I rub my eyes in utter disbelief and to be absolutely sure, I dig my fingers into his arm; some wax falls off and leaves a dent. I back away in shock cursing myself, "What have you done silly girl, turned Taylor Lautner into a candle? You are a disgusting magician."
Don't take me seriously today, I am in that 'just for laugh' mood, which strikes me when life unfolds my way. Your adorable 'Twilight Saga' star has not turned into a candle and I am no magician. I don't know even a simple trick like vanishing a coin, so turning your favorite actor into a candle, is out of my reach. Lolz….
What I am about to reveal next is not one of my headache-triggering jokes, but a real news and a reason to feel happy. I am excited to disclose that Lautner's lifelike wax figure was put on public display in New York on November 16.
The temple of wax-artists, Madam Tussauds museum now houses his wax figure. There were a host of young women, getting themselves photographed alongside his wax statue, and some even blew kisses to it.
That I find a bit strange; that's taking fantasy a bit too far. I know girls, you love him, but blowing kisses to a wax statue, that defies logic………..(another off-the-mark joke from me, don't take it to your heart, I am in that crazy mood today)
Presently, Taylor is covering great miles to ensure a warm international response of the last segment of the Twilight movie series, 'Breaking Dawn Part 2.'
In a recent media appearance, the actor told that he shares a great rapport with Pattison and Stewart, and will make sure that they remain his friends for life.
Posted on 17/11/12
Horror Movies Freak Us Out And Yet They Are Welcome!
A man with charred face, and a close look at him, you are left shell-shocked by long chunks of rotten flesh swaying away from his extremities and his eyeballs are delicately dangling from their almost desolate d sockets. He walks in a leisurely way that affords no comfort to the onlookers. He looks utterly exhausted, as if a minute current of air will displace him off his delicate stance. But you know at the back of your mind, what's being projected is only to make us feel easy and uneasy at the same time- an ugly hunt game is on. The hunger of this demon to feed on someone's fear of death is almost insatiable.
Your eyes must have swept across such body-shuddering sequences in many typical horror movies, including the cult Friday Night film series. They blast the living daylights out of you, every time you conjure up the courage to watch them, and yet you are ready for more horror punches. Why it is so that we so love to experience the mind-freaking experience dished out by this exclusive genre, which is definitely not for the weak-hearted.
Horror is a far call from the romance-fueled emotional roller coasters, the adventurous movies that hike into uncharted domains and the family dramas projecting the delicate chords of relationships. Horror enjoys its own space and fan following. If I am not wrong, our interest in horror originates from our belief in afterlife and along with that, an immortal soul. Likewise, in afterlife we have reserved a place called burning hell for evil souls, where eternal punishment is meted out to them and heaven for the virtuous souls, where they get bathed in Almighty's endless love.
Finally, we come to possibility that once in a while evil souls manage to escape from hell to promote human misery. The far-thinking human mind gives vent to this heart-stopping conception on the silver screen. So, while we are engrossed in tales of gore, we are propagating our innate belief that evil supernatural phenomena does exist. We try to show it in as many ways as possible, in pursuit of a sprawling depiction of the dark side of afterlife.
No wonder, we are always on the lookout for those howls, ghouls and the charred monster faces that eat away the silence of the night, turning it into a fright night. As they say, with cinema the freedom of expression reaches its ultimate height and the representation of the horror-driven tales is quiet indicative of that liberty.
Posted on 08/11/12
Horror Movies Freak Us Out And Yet They Are Welcome!
A man with charred face, and a close look at him, you are left shell-shocked by long chunks of rotten flesh swaying away from his extremities and his eyeballs are delicately dangling from their almost desolate d sockets. He walks in a leisurely way that affords no comfort to the onlookers. He looks utterly exhausted, as if a minute current of air will displace him off his delicate stance. But you know at the back of your mind, what's being projected is only to make us feel easy and uneasy at the same time- an ugly hunt game is on. The hunger of this demon to feed on someone's fear of death is almost insatiable.
Your eyes must have swept across such body-shuddering sequences in many typical horror movies, including the cult Friday Night film series. They blast the living daylights out of you, every time you conjure up the courage to watch them, and yet you are ready for more horror punches. Why it is so that we so love to experience the mind-freaking experience dished out by this exclusive genre, which is definitely not for the weak-hearted.
Horror is a far call from the romance-fueled emotional roller coasters, the adventurous movies that hike into uncharted domains and the family dramas projecting the delicate chords of relationships. Horror enjoys its own space and fan following. If I am not wrong, our interest in horror originates from our belief in afterlife and along with that, an immortal soul. Likewise, in afterlife we have reserved a place called burning hell for evil souls, where eternal punishment is meted out to them and heaven for the virtuous souls, where they get bathed in Almighty's endless love.
Finally, we come to possibility that once in a while evil souls manage to escape from hell to promote human misery. The far-thinking human mind gives vent to this heart-stopping conception on the silver screen. So, while we are engrossed in tales of gore, we are propagating our innate belief that evil supernatural phenomena does exist. We try to show it in as many ways as possible, in pursuit of a sprawling depiction of the dark side of afterlife.
No wonder, we are always on the lookout for those howls, ghouls and the charred monster faces that eat away the silence of the night, turning it into a fright night. As they say, with cinema the freedom of expression reaches its ultimate height and the representation of the horror-driven tales is quiet indicative of that liberty.
Posted on 08/11/12
A James Bond Over-dosage For Daniel Craig?
Has Daniel Craig been overfed with James Bonds' character, which he has enacted for the third time on a trot in SKYFALL?
Doubts are hanging about that Daniel Craig-James Bond partnership is as good as over. The reason: actor wants to reinvent himself in new ways after being privileged to portray the quintessential spy.
He might not have an easy journey ahead, as a huge roadblock lies in his way.
Precisely speaking, he has signed a long-term contract with the franchise and some of the future James Bond films with him in the lead are still due. However, as per vibes coming in, he is no longer in the mood to bind himself to the same.
Leaving aside the rumors, Daniel is utterly overwhelmed by the positive response fetched by Skyfall at the box office. And he takes pride in being a part of great league of gentlemen, who have played the world's smartest covert agent in the past.
The London premiere of the movie got a standing ovation, and Daniel was on cloud nine seeing the reception.
Skyfall has been Daniel's best James Bond movie thus far, and it boasts of a stellar cast involving the oh-so-gorgeous Judi Dench, the powerhouse of talent Javier Bardem, the versatile Naomi Harris and many other big names.
To believe Skyfall to be Daniel's last attempt at rendering the eponymous spy is definitely spirit-denting, but we can hope that he is rejuvenated by the Skyfall's success and backs off from the idea of quitting the role.
Posted on 08/11/12
Cloud Atlas: Story Telling On A Lavish Scale!
Cloud Atlas is a groundbreaking movie, stretching the chord of imagination to the hilt! It has a team of directors with an untied vision, 'The Matrix' famed, the Wachowskis and the well-equipped Tom Tykwer. With an elite star cast and a larger-than-life concept, Cloud Altas manages to catch the fancy of the viewers over its total length of approximately 170 minutes.
The production team had to be on its toes, shifting the narrative from one time period to another while plugging the possible loopholes and interconnecting diverse ideas in an unambiguous manner. The timeline shifts from the early era when a human being and humanity were not doppelgangers; man was yet to act from his heart, it was an evolutionary period when he counted on animal instincts to make decisions Next, we are guided to the hi-tech era, where there's a thin line between going right and going absolutely wrong, as the amassed knowledge has become a double-edged sword.
The screenplay is magical and bubbles with emotions, soul-stirring background scores and distant stories that connate human symbolism. All in all, Cloud Atlas is a movie that will settle into your minds, conjuring up threads that weave through the mankind, echoing unity in diversity and unity in adversity.
The narrative is subtly engaging and strongly effective. Cloud Atlas demarcates the various time periods via telling images and then bridges them with ease, employing thematic elements. The screenplay is complemented by the infusion of logical connectors in the invasive plotline.
More then that story, the star cast is working wonders for the box office fate of the movie. After all, how often do we see, Hollywood bigwigs like Tom Hanks, Keith David and Halle Berry sharing the screen space. The acting scale of these stars has been fully exploited by making them play different roles in different time periods. So, no one is under-utilized and you have just enough company of each star to keep you satisfied. It's never easy to immediately move from one role to another, but these experienced actors have managed well.
The enigmatic Tom Hanks acts as the glue that keeps the intricate, nomadic screenplay together. His facial scars are nature's drawn portrait of the beauty and strength inherent in the fragile human life, prone to both divine bliss and heart-rending disasters.
The actor, who has overshadowed others with a model performance is Jim Broadbent. He plays two characters in Cloud Atlas- one is of a composer, whose is gradually falling from the pinnacle of success. He is also portraying a modern-day composer, going through the thick of his life
Posted on 26/10/12
Fun Size: Better Suited For Television!
Fun Size seems like a multi-play of all episodes of an adult-oriented children series. It's a mash-up that goes astray and does not connect with the viewers. Director Josh Schwartz's Fun Size, trying to present something for everyone, becomes rather unrefined. (Below is a brief overview of the plot)

It's the night to have unabated fun and frolic. Halloween spirit has engulfed the neighborhood and everyone is ready to venture out, dressed in the most eye-catchy outfits. The win-win game of trick n' treat will be played. No one will come back home disappointed, except Wren (Victoria Justice). She had waited long for this impending moment: the opportunity to attend the party hosted by the most eligible boyfriend at her school (Thomas McDonnell). At the same time her mother (Chelsea Handler) is ready to hang out with a guy, almost half her age, but she isn't perturbed about the age difference; she wants to recreate the 'adult her.'

Unfortunately, Warren has to consent to the unrelenting duty of keeping an eye on her mischievous brother, Albert (Jackson Nicoll). Albert does no harm to his notorious image and sneaks away from the watchful eyes of his concerned sister, as the trick and treat games reach their full-swing. Away from the caring stranglehold of Wren, he has the adventure of his lifetime. On the other hand, Wren trembles with anxiety and ropes in the assistance of her friend to find her brother.

The little kid (Wren) is adorable and his eccentric ways tickle the funny bones. However, his presence alone is not sufficient. There is definite shortage of character development. For instance: Wren is dropped almost directly into the crazy rush to find her brother, during which she meets oddball people. Moreover, as a contemplating viewer, you are one step ahead of the plot. Absence of any big names in the star cast also works against Fun Size.

The movie, in effort to please one and all, fails to please any fraction of audience. Fun Size takes a dual course, delivering children oriented stuff and adult material, both. It's an absurd combo, not destined to click!

Some themes don't fit within the cinema audience and are better suited for television. Fun Size, would have done a lot better as a television program aired on a children entertainment channel; as a movie, unfortunately so, it falls flat!
Posted on 26/10/12
Pusher: The Verdict Is Out!
Remakes are always a tricky affair; you face the unavoidable dilemma of whether to deliver the old wine in a new bottle or to go further, 'a bit of odd old wine mixed with new wine, along with a new bottle as well.'
Not many touch the old gems of the cinema directed by champions, as then, you are calling for comparison of your version with the original. An uncalled for debate on who is better, the person that directed it originally or you, also ensues. Whether you win or lose, in either case, the verdict will be unjustified, as to compare two films based on same theme but directed in different eras where the means of productions are not same, is unreasonable.
Nevertheless, Luis Prieto's Pusher is an apt tribute to the earlier film. Richard Coyle as Frank, revives the eponymous character with a distinctive élan. He's got the knack of a chameleon; he can mould himself in accord with the varying situations. Despite the overtones of menace he carries wherever he goes, his personality is pleasantly inviting. Without even an ounce of doubt, Richard has added a new dimension to the character that was slightly downplayed in the original movie. In Pusher (2012), Frank is in his elements, and add to that a strange tone of communication, that makes him come out even better in the competition with earlier Frank. There's a mystery about the aura of Frank and I have no issues with his character build up.
Coming to the support cast, top-notch acting is written all over Agnes Deyn's dialogue delivery. And she has used her eyes well to augment her expressive performance. She has kept her composure in every scene, as was required by her character. Honestly speaking, you cannot take you eyes off her, when she is there.
You can bet your money on Pusher to give you out and out entertainment. As to the affect of the movie, you will feel thrilled and utterly absorbed. With the introduction of new characters, you will be led into the nucleus of a slimy environment and not to feel an amusing unease will be out of your hand.
There is no dearth of novelty in screenplay, which will really titillate your senses. This remake is well worth A watch and makes for a excitement-filled weakened for your entire family.
Posted on 26/10/12
Comedy Movies Teach Us To Laugh At Ourselves!
People have forgotten the art to laugh at themselves. They take the slightest of criticism to their hearts and feel hard done by life. I have always believed that control what you can control, and what you cannot control, let it be. If you understand this art of living, you gradually develop the knack of remaining happy amidst the hurricanes, storms and earthquakes of life.
If we remain centered inside and observe the rotation of wheel of life or the good and bad happenings of life, just like we watch a movie, we would know that world is a big drama and we are just actors, playing different roles in it, at different times and occasions. And an actor simply acts; he may look sad outside, in tears or in great pain, but inside he/she knows that they are just acting and the flame of contentment and happiness remains ever-alive.
The secret to happiness can be sapped out from the experience of watching comedy movies, where humor is sourced from the trillion tragedies in the life of the protagonist. The protagonist weeps, we laugh; he feels dejected, we feel uplifted; he tramples over and falls flat on the ground, we roll on the ground laughing out loud. Two contrasts are happening at the same time, utter contrasts.
What's the lesson in there, the life is a game and if we watch it like a detached witness, not getting identified with the events, we can discover the comedy in tragic circumstances. In a movie, there are all sort of actors. There's a villain, there's a loyal friend, there's a back stabber, there's a lover and so many other incomparable characters. We enjoy friends in real life, we enjoy romance in real life, but we simply reject the backstabbers and the villains. The misery lies in our rejection, our 'big no' to seeing the entire screen of life, where heroes find as much space as villains. But we simply want to push away entry to the villains, we struggle throughout our lifetime to ward off hard challenges but that never happens. What we need to do is just to watch the so-called villains in our life like a detached witness and enjoy their acting. They too are also an intrinsic part of life.
This way we won't take their evil intentions to our hearts and our response to their targeted stimuli will be a soul-driven response rather than an ego-driven response. Thus, we would just enjoy the whole play.
This way without defeating the villains, we'll score an easy victory over them. Watch the movies fully absorbed, they teach us a lot. No wonder, they find so much space in our life.
Posted on 26/10/12
Alex Cross: Entertainment Extreme Style!
Rob Cohen's (director) Alex Cross is a no holds barred movie: it is action and drama extreme style! Justifying its title will be the clearly divided, pro-Alex Cross and anti-Alex Cross factions. It's an exclusive piece of cinema for selective viewers.
Alex Cross deliberately keeps the action, emotions and drama undercooked. Therefore, special discretion has to be applied before you decide to watch this film, as it makes no fuss and serves gingerly less cooked sequences in the platter of entertainment. The movie will please extreme entertainment buffs with sexually explicit scenes, loud dialogues, mind-jolting action and hard facts about drug abuse.
Keeping this context within sight, either you gonna be all praises about Alex Cross or you will downrightly reject the director's vision. Whatever may be the case, I assume, Alex Cross was intended as it is.
This movie is about a killer, whose heart has run out of gas, or in other words, run out of emotions. He acts by his animal instincts, transcending the boundary of humanity by miles. His venomous eyes and precarious intent compel the protagonist to flush his principles down the drain and stand as tall as the no-inhibitions carrying shadow of the serial killer. That is the only way to curb the waywardness of this evil figure; he's ways are vicious and his mannerism death like cold.
The identity of the killer has been drawn with a psychological impact. On the other hand, the detective angle of the plot has many lose ends and summons more drama as compared to suspense. The detective angle starts on a high note, but the intensity falls short with the procession of narrative. Anyhow, the shortcomings in the narrative are well-covered by the breezing dialogues and raw drama.
Tyler Perry portrays Alex Cross with conviction. He inserts a quotient of reality into the loud dialogue delivery and at times one feels highly influenced by his screen presence.
Matthew Fox as the insanity-brimming killer dwells in the viewer-brains. He gives a new definition to insane motives and you cannot help but tremble following his blunt response to challenges that detectives pose to him. With regards to the acting department, Perry plays second fiddle to Fox, who has stood out with a thumping act.
The serial killer makes Alex Cross go amok like a raging bull; he has the knack of finding an escape route, when Alex is seconds away from lunging towards his neck. With no shortage of adrenaline rushing action, some portions of thrills, undercooked dialogues and an authoritative villain, Alex Cross is a extreme entertainment packed movie for selective audiences. Since I am an addict of this exclusive genre, I definitely recommend Alex Cross to people like me
Posted on 22/10/12
The Sessions: John Hawkes Repeats His Magic!
If you are in awe of John Hawkes, you don't have to ask yourself the reason behind your fondness. He belongs to the rare breed of actors who enact their roles by the souls of their characters and themselves become those characters. Mind you, that takes an exceptional talent! 'The Sessions' presents John Hawkes as Mark O'Brien, a man of many disabilities (even to breathe he uses an iron lung). The actor has blossomed with each scene. While watching him as Mark, you believe him to be Mark- a self-loathing man, who gropes to fill in the gaps in his life, which others fill naturally, without facing any hassles.
A day arrives when Mark says enough its enough, he wants to experience one of the basic needs of a human being that life has denied him so far, or perhaps, he wasn't courageous enough to let the world know that despite his handicaps, he can lead a normal life. So, he seeks a word of advice from his priest on this personal matter, who grants him the permission to go ahead and break free from the self-imposed virginity. A spurred up Mark, hesitatingly, meets a sex surrogate, a character rendered with aplomb by Helen Hunt. She discovers a special personality in Mark and goes out of her way to help him get comfortable with his new-found hormonal urge. The meeting of these two souls livens up the plot, and camouflages the male masculinity with the feminine grace.
Based on a 'one of its kind' theme, ' The Sessions' is a groundbreaking bold movie that has been shot very ethically. Without even an ounce of doubt, it will tug at your heart strings. The movie is symbolic of hope; it is about the triumph of human spirit over the physical limitations. It's about the desire to live life full on, without conceiving boundaries, which choke out the desire to say, 'I am what I am.'
Directed to excellence, you'll not be able to discover many flaws in the invigorating screenplay. The bold theme of the movie might make you wary of the scenes to come, but they have been shot so ethically that you end up admiring the beautiful vision behind them. 'The Sessions' can be said to be a sensational post-mortem of the human psychology, an elixir of inspiration and an oasis of determination.
A strong script backed by strong performances makes the backbone of the film. By the end of it all, you feel damn satisfied and internally enriched. John Hawkes has delivered an award winning performance and if his cupboard is not decked with more awards for this role, I would we immensely surprised.
Posted on 20/10/12
BigFoot The Lost Coast Tapes: Lacks In-Depth Characterization And Fear Factor!
If Paranormal Activity 4 promised subtle horror that gives big goosebumps, the movie title 'Big Foot: The Lost Coast Tapes' promises Big Foot large scares, but it's expecting too much from a movie that can be at the maximum called an average adventure ride than a scare of a lifetime.
An exaggerated claim, establishing the existence of mythical Big Foot kicks off a personal campaign to prove that the noise being created around the mythical giant is uncalled for- it's a hoax!
A hunter invites unprecedented attention after declaring that his latest catch is the whole Sasquatch body. Astounded by the news, a group of filmmakers rush to the Lost Coast to verify the validity of the claim. Sean is at helm of this group. By profession he is an investigative journalist, who is feeling the pinch in his heart because he's lost a big chunk from his reputation. He gathers together a complete crew to capture a comprehensive footage of their trip and if the heavens shower blessings on him, he might be able to get a major network to showcase their remote adventure as a full-fledged series.
They reach the man in news, Drybeck. He bluntly makes it clear that no communication devices are allowed to be turned on, while they are in his company, and moreover, he'll take them to his cabin, making sure their eyes are unexposed to the surroundings. He doesn't want to give the group even a sniff of the way to his cabin.
After they reach there, he cracks the mysteries around the Bigfoot. His engrossing accounts on the stories surrounding the mythical giant leave everyone enamored. All of a sudden, swift winds start to cut through the trees and a scary rumbling sound echoes far and wide. The group doubts whether something sinister is on the way. The trees start to fall and the power supply to the fence encircling the area seems to have got corrupted.
After this entertainment-rich warm-up exercise, as a viewer you pin a lot of hopes on the next treats in store. You really want to get scared, but that does not happen in such a striking manner that you would term it as getting scared. The premise gets a bit confusing and the group stranded in a remote location has its own confusions to deal with. That's too much of dilemmas; I think so!
Moreover, the characters lack depth and variety. It's difficult to connect with them and develop a liking for them. There's not a complete famine of scary sequences out there; there is something in between the emotional rollercoaster that dilates the eyeballs with fear.
Overall, an average movie with insufficient characterization.
Posted on 20/10/12
Paranormal Activity 4: It s Scary Anyway!
Did somebody just suggest that? Paranormal activity in my house, well past midnight! Really? But how would I know, I snore at my own adorable pace, lying like a log in my bed at such late hours. Until, someone yells to startle me out of my dreams, bet on me to remain in the sweet slumber. Anyway, ghost activity is so subtle, that hard sleepers like me won't take notice of it. But here comes, 'Paranormal Activity 4' that made me ultra-aware of the ultra-subtlest creepy happenings that can be a truth in my case. The movie innovatively administers a low dosage of horror that works big time.
This time, the bone-chilling location is Nevada, where Alex and her family are due for a nightmarish experience. They are a 'one for all, all for one' household, residing in a lovely home in a tranquil place. At the first glance, the neighborhood is a welcoming place with warm people, but Robbie doesn't fit within the serene scenario. He's a small boy, but what about his intentions & his influence- is there a dark side to him? Robbie's mother falls extremely sick and seeing the plight of the little boy, Alex's family takes him into their home until his mother recuperates from illness. The stage is set to trigger a spree of chills and thrills.
At the outset, you are gripped by the subtle efforts to invoke horror big time. But, when the things are dragged for too long, boredom sneaks in from the back door and cripples the excitement. Indeed there is a profusion of inventive thoughts and one does feel ants crawling down one's spine. However, the big scares have been too spaced out and you feel as if something has gone amiss. The forceful scares that can topple you out off your seat include Robbie's abrupt materializations and smart camerawork that traverses the lengths and breadths of the haunted house.
Paranormal activity is not a state of the art horror flick, but to write it off would be a big mistake. It has the momentum and the high points to pull crowds into the theatres. There's been hardly any dip in its box office collections since its release. If you are a horror movie buff, you should dig into 'Paranormal Activity 4.' At the end of Alex's tryst with scares, you'll pray that what happened to Alex should not become a case with the writer of this review. Just joking!
Posted on 20/10/12
Three Reasons Why The Movie-Mania Never Ends!
We inhale movies, exhale movies and live movies! They have extensively invaded our lives and without them, we would miss those popcorn-crunching weekends, where we find ourselves leading a royal life, throned on a spongy cushion, cross legged, detached from the reality, as fiction takes over our mind. Why do movies affect us like no other medium of amusement does?
Below are a few reasons to break the suspense:
Everything Happens So Fast: A movie is like covering the whole lifetime of a character in about ninety minutes or so. When events unfold in a jiffy, the floodgates of imaginations break open, projecting into our brains instances of mind-boggling emotions, abrupt shift of fates, light at the end of dark tunnel, the cunningness of the human mind, the glory of the same intangible mind and everything that makes the mysterious subject of life. You have all that life presents in a long, long time, packaged into one and a half hour of fiction. Not becoming addicted to such a matchless extravaganza is out of question.
On-Screen Romance Is Flawless: The real life romance seeks perfection in imperfection whereas on-screen romance seeks perfection in perfection. The eternal lovers we remember like the Romeo and Juliet, who never met, have been set as examples of eternal love. If you agree with my opinion, had Romeo and Juliet actually met, they would have also shoved away fro each other by extreme intimacy. Extreme intimacy is only a fiction-in real life extreme intimacy implies encroaching into a unique being's personal space and inviting troubles. What stars as a beautiful romantic story ends as a lifetime of compromise. True romance is almost absent, but the silver screen fills of the gap by depicting the 'happy ever after' stories, and the human mind is such, what is misses in real life, it discovers in fiction. This is a major factor why romantic movies are considered evergreen movies.
Violence Becomes Digestible Entertainment: Again, when it comes to real life, we condemn violence and blood shed. A human approach to removal of the criminal mind is in forgiveness and transformation of evil into virtue rather than excruciating punishments and gun shots. So, what we avoid in real, we show to the extremes in the fictional world. The violence in the fictional silver screen world takes another level, it blows up the entire cities, and puts the green under threat, and who are the saviors, just a bunch of strong-willed humans. We explore our Herculean potential in the action heroes and just love the mammoth impact of the special effects.
Posted on 13/10/12
Salma Hayek: The Botox Free Beauty!
To be exceptional, one must dare to be an exception- Salma Hayek is one, but how, I will explain in the latter paragraphs. So read on, here comes an interesting feature on a gorgeous screen diva!
The hands of god cannot he emulated, every person he creates is a masterpiece! In my opinion, nothing comes close to natural beauty. A beauty-conscious woman might get herself injected with botox to smoothen out the wrinkles or use breast implants to take care of the sagging breasts, however, natural beauty cannot be mimicked by the artificial beauty procedures.
'Here Comes The Boom' actress, Salma Hayek attributes her ageless beauty to staying true to the nature and keeping away from artificial beauty-enhancing options like botox.
She's in the entertainment business, where looks are indispensible for continuation of a successful career. They say, plastic surgeons are the closet friends of the Hollywood damsels.
And here is an actress, who's allowing nature to take its full course, ageing beautifully and catching the attention of best directors, without going under the knife. As to maintaining herself, she keeps it short and simple. To keep the glow of her skin intact, she uses some anti-ageing creams. Add to that a positive aura she sports wherever she goes. A little birdie has just told me that the actress makes sure the enthusiasm she has for life shows in her comic roles, because a lively spirit is the basic requirement to easy a lively character.
Looking at her recent public outings, it is clear that she does not hide herself behind several layers of makeup to look like a decorated cake. She believes in the mantra of balance; keep the beauty routine very basic and you are bound to turn up looking attractive each day.
Her attitude suggests that beauty is about keeping the inner spirit healthy and the outer self will automatically take care of itself.
The actress celebrated her 46th birthday last month and she was feeling very good about how her life has rolled out so far. Of course, her second name is success!
Posted on 13/10/12
Ben Affleck Cannot Stop Babbling The Dialogues Of His Star Cast!
People pick up strange tendencies and if they unconsciously drag them for long, such inclinations become deeply rooted in the system, taking the avatar of habits. Ben Affleck has become victim of an odd habit; he tends to babble the lines of his actors. He is so mentally and emotionally glued to his projects that he not only calls the shots behind the camera, but also inadvertently catches the dialogue mimicking spree. It may be funny for us to hear this, but Blake Lively and Jeremy Renner feel a bit distracted by Affleck's new-found addiction of gushing out lines of the stars.
Affleck's career resembles a fairytale. Starting as a heart-throbbing actor, he has added another feather to his cap: direction. Recently Affleck spilled beans on his dialogue-miming habit quoting that 'The Town' (2010) stars, Lively and Renner made him aware that they were losing focus because of his tendency.
Affleck hinted that his inclination towards lip- letting Affleck know that he was essaying his lines. And then Blake too stepped in, explaining that he repeated his habit with her as well.
Poor Affleck! He admits he wants to let go of the tendency and is looking out for ways to come out of it.
The latest victim of Affleck is Bryan Cranston, who has essayed an important role in the actor-turned director's latest silver screen venture, Argo. While he also agrees to being putt of balance by this habit, but he says that shows the amount of dedication the director shows towards his movies.
Well, eerie things and strange habits are surprisingly a fairly commonplace in this so-called normal world. If Affleck has picked up a peculiar tendency, we are not leveling any blames or allegations on him; it is quiet normal to have controlled madness mixed with professionalism. After all, over-enthusiasm is a far-cry from over-confidence, and Affleck appears to be an over-enthusiastic director.
Affleck's 'Argo' is doing well, it is a thrill ride fueled with sentiments, suspense, hoping against hope and the flavor of patriotism. syncing the dialogues of the actors is not a desirable habit. Jeremy Renner had no qualms about
Posted on 13/10/12
Here Comes The Boom: Couldn t Hear It!
Here Comes The Boom!' Sorry, it did not buzz through my eardrums. Frank Curacy's movie is full or originality and yet, it does not bring on sufficient comical punches to satiate the taste buds of devotees of side-splitting movies.
Mr. Voss leads a dull life. The better half of his day is consumed by delivering biology lessons at a high school. His academic institution goes though a financial debacle and decides to cut down on the extra curricular activities, most notably the musical program. Mr. Voss has his emotions attached with the school and he wants to it to be a wholesome learning place for the students, where their inner talents get nurtured.
So, he takes the biggest risk of his life. He takes part in MMA fighting competition to meet the financial needs and keep the incomparable musical program of the school alive.
The story idea is original and via the daredevilry of the protagonist the director intended to base his comic timing, but as the plot proceeds, flaws sneak in.
As he steps inside the ring, the high-voltage physical fights test his mental stamina and the patience to bear pain. Having the rights of children within his sight, he overlooks the agony and goes about his job like any professional fighter. He sets an example for all within the fabric of society, to wake up and make a contribution towards building a better future for generations to come. He is definitely an inspiration for those who remain within their shell, even when their inner urges them to do good for the society, and be selfless.
The message the movie sends across is priceless, but violence is not the apt road to tread to meet a social cause. Mr. Voss need not have thrown himself into violent fights to become the messiah for the needy children. Probably, he could have lent towards a violence free, inventive course to set an example, against which no arguments can be raised.
Anyway, the movie is mesmerizing in bits and patches, while the comedy is not effective. What you won't like about the movie is the singularity about its plot and the lackluster comical punches. And the element you would love is Mr. Voss selfless attitude. MMA is also big in America and seeing it being used for a movie will lift the viewer curiosity towards 'Here Comes The Boom.'
Before I good bye, I have a message for the good-hearted Mr. Voss. Good guy, if you had fathomed a non-violent means to build a bright future for the children, you would have emerged as a figure worthy of emulation. Using violence as a step to meet the financial shortage is a bit off mark, but mind you, not totally off mark. After all movies are meant for entertainment!
Posted on 13/10/12
Argo: A Captivating Meeting Of Fiction and Reality!
With Ben Affleck at the helm, Argo borrows a lesser known account from the annals of history and merges it with fiction, in a film that will be remembered as a cinematic masterpiece.
Year is 1979 and the sun-charred land of Iran is invaded by the upsurge of revolution. The growing public dissatisfaction precipitates a complicated hostage situation. However, six Americans are able to crawl afar from the piercing gun points. For sometime, they are at a distance from the call for their throats, breathing easy at the residence of the Canadian Ambassador.
Alarmed by the recent happenings, the CIA comes up with a master plan to bail the innocent American out of trouble, before it is too late. The revolutionaries are everywhere and they'll not face much trouble, discovering the hideout of the Americans.
The CIA men are about to be thrown right in the middle of hell fire in Iran. With little time and opportunities available, any mistake will highlight their secret intentions and the rescuers will be consumed by the hunger of revolution. Caution and action is the way to go!
Tony Mendez, known for his heroic extraction feats, appears to have a concrete plan in his mind. He wants to dispatch the diplomats to the region in the guise of a film production unit, and use their false identity to book them a ticket for a commercial flight, thereby evading uncalled for intrusive security checks.
Mendez hires a top notch make up artist to envision and realize the fake movie crew. To make the things appear authentic, a sci-fi movie script by the name of Argo is hurriedly penned down and its posters are spread like a jungle fire. The name picked up for the movie, Argo is not an ordinary name: it has origins in a Greek folklore, a folklore that speaks of a fight against hope.
Posted on 13/10/12
When Nicole Kidman Distanced Herself From THE N WORD!
A mother-child relationship is among the most beautiful, fragile and sensitive relationship in this world. A mother understands her son more than his wife, as she has listened to his heartbeats.
Nicole Kidman brought that piousness of the mother-child bond into the public radar when she declined to utter THE N Word during the filming of the much-talked about movie, 'The Paperboy.' And she knew she had to go with her inner voice; she did not want to disappoint her son, Connor Cruise.
The film has created quite a stir in the media circles. One of its sequences features Kidman relieving her urge to attend to the nature's call (passing urine) on a person. As it stays, she did the scene, but was in no readiness to say the racist remark.
She has clarified her stance stating that her gut feeling didn't allow her to mouth the remark. She said that she remembered at the back of her mind that her son has mixed origins (he is an African American). Moreover, she admits of being someone who follows the director's mind, but she's also not the one to simply say yes to everything. But she maintains she's an actor who strictly follows the vision of her directors.
As we know from the sources, the director Lee Daniels got the message into the ears of the producer that Kidman has declined to go ahead with the racist remark.
And after all the challenging scenes she has rendered for the movie, the director thinks she can be allowed that much freedom in the scheme of things.
I have followed many movies of Nicole and admired her as an actress. She is so totally involved in her scenes, indicative of her being a complete director's actor. If this time, she had to say no to something on the script, it was mainly out of her motherly love for her son.
Personally speaking, I think a actor grows with each movie and there comes a time, when he/ she knows that something is not right about and he/she goes by the gut feeling.
Posted on 08/10/12
Liam Neeson: The Enigma Revealed!
Liam Neeson, the actor with the Midas Touch, still has it. The movies he touches turn into gold mines for the producers. You can follow the weekly earnings of 'Taken 2' the world over. Some records are about to be set and some about to be surpassed.
He's well past the prime of his age and to see him perform crackling action at this age with nothing held back, well, I would call it divine intervention.
The secret to his enviable physique is frequent power walking, and whether you believe it or not, the average distance he covers everyday on foot is 16 kilometers.
That's not all; right after sweating profusely, he does a variety of calisthenics like sits up and push ups. He works like a bull on his fitness, as only bull-power can allow him to works out with Kettlebells after draining out so much energy. 'Kettlebells' is a modern version of weight lifting that takes exercise to the optimal level.
Sharing this, I am huffing and puffing already. This 56 year old is a reservoir of inspiration. This is the age when most of the men are struggling with a host of health difficulties like low bone density, diabetes and what not!
Men, learn from this guy, he's getting younger with age.
And action is stuff that runs in his veins. Here's an interesting trivia- as a youngster, for almost 8 years on a trot, he struggled out in the ring, packing and evading punches against serious opponents. I will make it a little simple for you, he tried his luck in amateur boxing and that's why when his pushes and kicks fly on the screen, we can feel the impact.
Fitness is never too far from Liam. The apartment he owns in London has a multi-facility gym.
The actor, father to two handsome boys, Michael and Daniel, encountered a period of brief when his wife, Natasha Richardson (popular actress) succumbed to injuries sustained in a road accident.
His all-pervasive fan following runs through to his family; Michael and Daniel admire the unbelievable stunts he accomplishes for his flicks.
Liam Neeson is a man of substance and I hope the enigma around him was explained a little bit today.
Posted on 08/10/12
Taken 2: You Get What You Expect!
Taken 2 serves you thrilling action, but without any major twist. Right from the start of his encounter with bad guys, you know the protagonist is hell bent to kick their ass and come out of the entire mess with some broken bones, bruises, and many lying flat on the ground, except the lead man.
Bryan Mills (Liam Neeson), as a father, has no room for comfort. It is as if the bad guys have made it a habit to prey on his vulnerable family. As a last resort, he befriends no-mercy attitude gain and bashes up the bad guys to save his tormented loved ones from their vicious presence. It is easy to write-off Liam Neeson, citing his age; but is it that easy to write off an action star with a dominating screen presence? As an action hero, he is still as good as we found him the last time round.
Director Olivier Megaton delivers lavish action, laden with remotely captured sequences. Last riots being performed at a picturesque high-altitude location, all-out cat and mouse action on the roofs of close-knit buildings: due care has been taken to capture wide shots, showing action in its totality.
What construed over the first flick sets the tone of revenge. If you will press your minds a slight bit, you would recall how Mills showed no mercy to gangster Murad's son and killed him without giving his intent a second thought. A desolated father, Murad is burning with vengeance and he arranges company of more bad guys to soothe his aching heart.
Mills is on a recreational visit to Istanbul along with his wife and daughter. Their merry-go-around leads them to Turkey and with daughter by his side, Mills feels as if he is on cloud nine. Kim has made a good recovery from the mental trauma she had to face; kidnapping, intent of sexual abuse and being forcibly fed with intoxicants. Forgetting the tearful fast, she wants her parents to feel like the way they did when they fell in love with each other for the first time.
The watchful Albanians set their eyes on them with intention to kill and carry out sex trade. As you can imagine, the one man killing machine', Mills is ready to take down anything that comes in his way like a speeding bulldozer and gush out a cry of relief once he feels his family is absolutely secure.
What happens when a fight dill death ensues has been told exactly, but the details like the cries of pain, the harrowing blood spill, the fast-failing struggle to live on, seem like a little ignored. As explained earlier, the mystery does not thicken much and one is ahead of the action, knowing what's coming next.
My parting off words, "Taken 2 is an impactful action movie, but without a high element of suspense."
Posted on 05/10/12
Frankenweenie Is Every Bit A Tim Burton Special!
Tim Burton is a jack of all trades and a master of few, 'and the genre he masters' is the heart of 'Frankenweenie. The adaptation of the 1984 short to the silver screen is worth a watch.
The director has a knack of getting into the minds and the hearts of his audience. The humor is horror-centric and the instant bereavement the protagonist feels after the death of his beloved pet is equally felt by the viewers.
The story is not just for giving us a good belly laughter! It's about a boy who doesn't fit like others within the social fabric. He has a lively dog named Sparky for company, who becomes victim to the wheels of a rash car. The young lad feels like life has betrayed him for the final time. Borrowing from his vast scientific knowledge, he gears up to revive the dead pet. Success becomes his and so does failure. The hybrid that has come to existence is about to become a reason for massive troubles for the boy.
The name of the young protagonist of the movie has been coined after a zombie-like figure from the past: Frankenstein. That did not hit me as a huge surprise; Tim is known for borrowing from the glorious chapters of history to add another dimension to his story ideas.
Produced with stop-motion technique, Frankenweenie is a complete Tim Burton special. Since his early days, Tim has felt a certain level of affinity for stop motion cinema. From 'Corpse Bride' (2005), a movie that cannot be regarded as an epitome of stop-motion animation, he has come a long way. In 'Frankenweenie', he has really got the right results, the stop-motion is mind-blowing!
If you are on the search for reasons to book your tickets for the movie, the foremost is the spicy amalgamation of horror, humor and drama. Secondly, you know it's a typical Tim Burton movie.
The voice-over artists have done a fine job, particularly Charlie Tahan as Victor deserves a special round of applause. Giving him company are the gifted Martin Landua, the irresistible Winona Ryder and the man who needs no mention, Martin Short.
Frankenweenie is a not a typical children film, yet children would catch a fancy to its horror-centric humor and would feel for the out of sorts protagonist. Losing a pet is like an apocalypse for any kid. When the protagonist loses his dear dog and then revives him, the children will naturally gauge his pain and the following ecstasy.
Tim Burton does know how to beautifully play with the delicate emotions of children and keep them wholly absorbed!
Posted on 05/10/12
VHS: Not Recommended For The Weak-Hearted!
Hi guys, here's the review you had been waiting for!
V/H/S will temporarily take the control of your mind. Keep from watching this movie unless you are a strong-hearted person and a serious horror movie buff. VH/S will do it all to unsettle you; you will feel twitchy as a cold chill runs down your spine and your eyeballs with get wider with anticipation.
The plot is carried forward by an oddball group that runs amok, catapulting their violent energy at women and blameless property. And their obsession for the camera is out of the bounds of sound reason. A voice echoes within the group, challenging the boys to invade a barren house and snatch some V/H/S tape. Everyone set offs to the location, where they find many tapes scattered all over. Not able to hold their curiosity any longer, the boys play them one by one and are left clueless by the inexplicable, ghoulish events that go on to carve out a gruesome destiny for the group.
Now, begin the small segments that accompany the basic story of the movie. In 'Amateur Night', a few raucous guys decide to record their boozed out dark hours of sheer sexuality, but their freewheeling are unaware of the huge price they will have to pay for brief extravagance. The following segment, 'Second Honeymoon' depicts a couple anxious to get their derailed intimacy back on track and they hope the second honeymoon would become the elixir of passion. Their desire for love-restoration lasts only until a mysterious entity arrives to their room and becomes a harbinger of death.
'Tuesday the 17th' has some friends capturing a journey deep into the forest on their camera, and what follows next, will make you your mouth mow down the length of your finger nails. 'The Sick Thing That Happened To Emily When She Was Younger' revolves around two lovers, bridging the unbearable distance between them via online communication. The boy discovers that her girlfriend Emily is feeling suffocated by some supernatural phenomena, which the both decide to record on the tape. The last segment, '10/31/98' has a clique of friends walking into a Halloween bash, and what ensues next blasts the daylight out of them. They become witness to a ceremony that calls forth evil forces from the dark corners of the universe.
V/H/S carries a shadow of the popular horror movies of the era gone by, particularly the movies of the 70s. Moreover, the narration speaks of freedom and creativity. The found-footage theme of the movie has brought back an exclusive genre that had disappeared way back into the past. The segments have been neatly woven together and the characters showcase fear without a miss in their expressions.
Posted on 05/10/12
The Imperfect-Perfect Pitch Perfect!
For us, the school was as much about fun as it was about studies. Those who succeeded to strike a delicate balance between the two were always on the safer side; clearing exams and enjoying life, both. But, how come the characters of 'Pitch Perfect' movie seem to be immersed in extra-curricular activities without carrying the burden of books. The college in question, Barden college, if existed for real, I would have been the first one to join it in my childhood.
Jokes apart, the story is focused on a musical competition between immensity competitive 'adams and eves', and has nothing to do about the academic hardships we faced. Anna Kendrick steps into the shoes of worrisome Becca, who has recently enrolled at Barden. She has a habit of compiling different songs into one 'mixed musical extravaganza', and her aim is to make it big as a DJ. Becca's father is a teacher at her new school and he wants her daughter to boost up her academic repertoire first and then go after her dream career.
It is not long before Becca, the ardent music lover, is a part of the school's female singing group. In the college, the reserved Becca has been awestruck by Jesse's charm and there's something serious developing between the two. Jesse is welcomed into the school's famed, victorious all-boys singing group. The all-girl and all-boy groups are constantly in dispute with each other and getting grinded in this negative atmosphere is the bond between Jesse and Becca.
Will their relationship last amidst the stormy clash of the opposite sexes?
After the first look at the movie's theme, doubt arises whether I will be subjected to an overexposure of musical rivalry?
But that's the central theme of the movie, and if you are not a huge fan of movies of this typical genre, then you should avoid it from the word go. Else, get ready to groove and have some fun.
Many would argue the love story of Jesse and Becca is predictable. Ultimately, the two do not drift apart. However, what is taken away by an average plot is given back by colorful characterization.
The all-girl group has many characters, for instance, Stacie, who does not hold back her hormonal tendencies; the helpless Cynthia Lee, who is never too far away from being attacked with a lesbian joke. And Lilly also shares the limelight: the words coming of the mouth of this girl hardly made any meaning to me. Her murmuring is her weakness as well as her strong point. Then you have the Fat Amy, a girl who doesn't attach any importance to what opinions the others have about her.
Last but not the least, the songs will make you spring up with enthusiasm.
To end, The Imperfect-Perfect 'Pitch Perfect' makes a reasonable watch.
Posted on 29/09/12
Hotel Transylvania: A No-Holds-Barred Movie For The Little Ones!
Light on the head, but brim-stuffed with amusement- that's Hotel Transylvania for you. A fully-loaded, no holds barred kid's movie with monster scare of another kind.

The legend has it that Dracula has had enough of the usual life. So, nowadays, he's managing an uber-cool hotel, where he entertains a wide array of 'monster guests' including Frankenstein. He established the hotel not just for minting money, but also to protect his daughter Mavis (Selena Gomez) from the intrusive human stares.

Mavis' has lived the same routine life more than two decades past a century: she's is 118 years old now. She can no longer resist the temptation to venture out, and Dracula is overly protective of his daughter. The extreme measures of Dracula to keep her away from the humans fail when, inadvertently, a human named Jonathan arrives at his far-off dwelling and loses his heart to Dracula's daughter. What next; the sharp-fanged monster runs out of his mind.

Reading between the lines, you might comprehend that this is just another parent-child relationship drama that tends to turn stale as it goes the distance. I can fairly understand what you have on your minds, but stick your eyeballs to Hotel Transylvania and a thought shift is on the cards.There is no dearth of the comic situations while the father-daughter drama boils to a conclusion. If something fails your expectation, smack comes a really rib-tickling scene that writes off the previous disappointment.

As to the comedy, the atmosphere, or say, the situations have been assigned the job to manufacture laughs on the faces of viewers. Next impressive thing about the movie is the character sketch up: classic and symbolic of the fictional monsters that we have become used to over the years.The man known for h
is raunchy comedy, Adam Sandler voices Dracula. His unique voice texture and voice modulation skill inject a new life into the mythical blood-sucker. His voice act is invigorative and quiet diverse, befitting the emotional tussle the Dracula sees through. Besides Sandler, other notable voice actors in the movie are David Spade and CeeLo Green.

The USP of the movie is, there's no dearth of jokes; if you tag one as a sheer blunder, the next trick out of the bag of the director will come to your rescue. Moreover, the relationship drama works at all levels. Adam Sandler as Dracula will land you in a prolonged state of excitement.
The pitfalls: the movie is delivery of an old candy in a new package and not every joke works as effectively as the previous one.

Posted on 29/09/12
Looper Is Well Worth The Showering Of Your Full Attention!
Told to details with twists around every corner, Looper is a movie you are advised to watch without an eye blink, otherwise you'll miss a large chunk of action. The plot is intricate for sure, but the intricacy is to support and raise the thrill factor. As I advised you moments ago, Looper is a plot oriented movie you'll connect with more, the more acutely you watch it.
Rian Johnson's script is interlaced with sci-fi elements such as time travel, out of the ordinary conspiracy to murder and much more. The plot with its mysterious shadows will evoke further interest and will throw you into a spiral of thrills to remember for sometime.
Introducing Joe (Joseph Gordon-Levitt), a weak personality with a strong infatuation for substance abuse, and also, a contract killer with no regrets. The time is 2044 and the scientists are still some years away from discovering a pathway to the past or future. On the contrary, the world of 2074 has developed the means of time travel, but its practice has been abolished. Joe is a hired gun of Abe (Jeff Daniels) and he murders people transported from 74. Joe knows the landing spot of his targets beforehand and murders them as soon as they materialize.
Loopers are making hay in the sunshine, they are killing without being caught and swelling their bank balance. Ahead in 2074, the breeze of change is blowing hard and there is general consensus that the 2044 Loopers are becoming obsolete. To retire them gradually of their jobs, the future Loopers are transported to 2044 to target their younger selves.
Joe is slated for a face off with his future self (enacted by Bruce Willis), but things do not work out as originally intended. As a consequence, both Joe and his older version played by Bruce Willis are labeled as absconders.
The Performance Meter
Gordon Levitt comes first in the race with a refreshing performance, closely followed by Bruce Willis who exercises a commanding presence on screen as always, and then comes Emily Blunt, portaying a mother on her own, living in close quarters to the vertex point where people from the future materialize in 2044. She also steps into the picture as the sweet and comforting spot in the erratic life of Gordon Lewitt's character.
What stands out about the movie is the careful treatment meted out to its complicated plot. A little bit of mistake there and the things would have turned out otherwise.
Posted on 29/09/12
The Twilight Saga: Breaking Dawn Part 2- Release Date Declared!
Here comes a serious blow to your mushrooming anxieties to terminate them for the time being. The mystery around the release date of 'The Twilight Saga: Breaking Dawn Part 2 has been cracked to pieces. The world premiere of the most awaited movie of 2012 has been fixed as November 12, if there are no last minute alternations to the original schedule due to unforeseen circumstances.
The prestigious Nokia LA Live will have the honor to mark the arrival of yet another movie of the unprecedented Twilight series. Robert Pattison and Kristen Stewart, the pair that has exceeded it's on-screen popularity with off screen turbulences in their relationship with step on the red carpet hands in hands.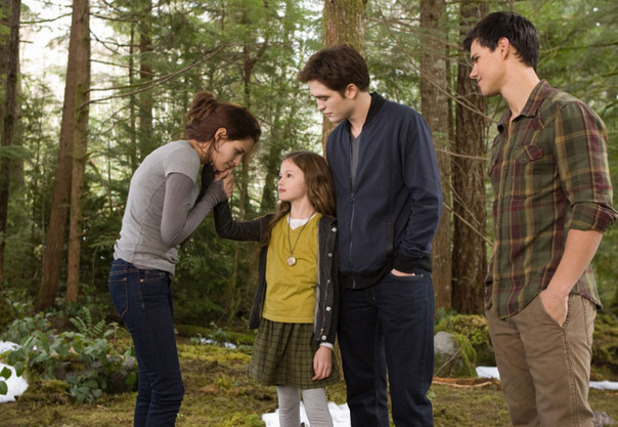 The stage is set for a grand evening and we hope that things go well and the world premiere at Nokia LA Live turns out to be cracker of an event. You can count on me to gush forth the initial reviews on the movie as soon as possible.
The Twilight premiere is anticipated to be as lavish as the premiere of the concluding installment of the cult Harry Potter movies.
Those who don't not want to miss a piece of the lively event should reserve their attendance at the earliest.
Buckle up your seat belts, a spectacular atmosphere is in the making and I will provide you insight into how the things rolled out on the big day
Posted on 24/09/12
CRAZY DIET PLANS OF HOLLYWOOD CELEBRITIES!
Looking every bit a sizzling diva at the age of Madonna is a distant wish for a common woman. I suspect whether she has the scope and patience to workout daily for hours at a stretch and keep note of every calorie that goes into the plate, as the fitness freak Madonna religiously does.
Underlying the ageless beauties of Hollywood is a levitation physical and mental perseverance to retain the facial charm and tigress like curves. Today, you'll be exposed to some diet and fitness secrets from the celeb world that will leave your mouths wide open with utter disbelief.
Eat Like A Baby
A hugely successful diet regimen compiled by celebrity Trainer Tracy Anderson makes one eat like a baby. One has to skip the big meals and substitute them with specially formulated baby food. This diet is the mantra behind the oomph catapulted by sleekly contoured beauties such as Cheryl Cole, Jennifer Aniston. The secret behind baby food diet is that it keeps one from munching on excess calories, and yet, makes one feel full.
A critic of this diet plan declares that it is devoid of several vital nutrients and is incapable of meeting the daily minimum calorie needs of an adult. He adds that excess reduction in the daily calorie causes wasting of muscles, which might five you a thin appearance, but not a healthy feeling inside.
Sleep Like A Log And Shed Off The Excess Fat
It's believed that when we sleep our body turns off the calorie intake mechanism. Hence, energy requirements of the organ system are met from the fat reserves of the body. The secret of this fat loss trick is to remain under the impact of sedatives for long periods. The diet has worked wonders for the former music legend Elvis Presley.
Eating Uncooked Food
It's a primarily a vegetarian diet that allows regulated consumption of fish to meet the protein requirements. The vegetables are eaten raw, without subjecting them to any cooking whatsoever. The maximum length of this diet plan is seven days and it is effective in cleansing body of the toxins, thereby making one feel fresh and energized. Celebrities who have found a liking to this plan are Taylor Swift and Demi Moore.
The celebrities are known to not leave any chance to enhance and sustain their looks go un-experimented; they embrace the agony of plastic surgeries, face a stern test of patience as they make do with dollops of food, overlooking the scrumptious invitations, and then they have a rigorous gym routine calling for their attention. Now, you know that good looks are not merely gifted by the special genes acquired from the parents.
Hats off to the sizzling divas of Hollywood!
Posted on 24/09/12
The Boy Who Walked Out Part-2
Derrick is a rebel, he wants to discover the sun-soaked surroundings, but his rebellion is muted by his proactive grandfather, Roger. He is a small man with a frail frame and bushy eyebrows, which do most of the talking as he speaks. It seems as if he has never shaven in his lifetime; his beard grows all over his face and nearly touches his waist. And the knots in that wild growth appears like snakes ready to bite. With small eyes and a pointed nose, Roger conjures up the image of a clever goblin: ugly, short and hairy.
Grandpa does all within his capacity to calm down the fire of rebellion eternally burning within this boy, who seems indifferent to the frightening myth surrounding the calamity that sun had unleashed on the villagers centuries ago (or, they believe so).
Wherever an acutely inquisitive Derrick asks him about the sun, Roger tries every possible trick to divert the attention of the boy who might some day go out of hands, open the door of his small, two-roomed hut during a demonically sunny day and walk out to never come back. Who would dare to go after him to save him; the entire village lives under the impact of constant fear.
Derrick was living in his humble abode under the mild shadow of lamps & candles. The candles were everywhere, on the cobwebbed shelves, on the rotten wooden cabinet…… The only bright thing about the dirty old hut were the candles and Roger loved them, as they were more captivating then the moon, which hardly gave an exhibition of invigorating light. Moving in the dark was so spirit-downing.
The Derrick's mind feels a splurge of excitement and he asks Roger in a compelling voice "Is the sun a relative of the moon, which never meets the latter, as the sun sleeps during the night and the moon sleeps during the day?
An alarmed Roger rather than answering the teeth-chattering question would tell the boy to fetch water for him, as his throat was getting dry, or he would advise him to sleep immediately if he wants to grow up strong and handsome like him (the biggest lie.)
Grandpa always had a way to ignore the questions fired by Roger, who was running out of options to calm down his curiosity. There's every possibility that the biggest nightmare of grandpa might adorn the garb of reality- Roger might actually walk out!
To be continued………..
Posted on 24/09/12
Dredd 3D: Victim Of A Spineless Plot!
For the hero, we have a face completely concealed by a helmet; he doesn't drop the head gear and acts by the lip movements. A screenplay that is not seductive enough to entice viewers! Dredd 3D, the second attempt to readdress the incredible milieu of John Wagner and Carlos Ezquerra's epic television series, Mega City, on the silver screen will not amass perfect scores from the critics.
The humans are enclosed by appalling living conditions; this torn-part zone mounts up the image of a death valley. Here, the police acquires autonomous privileges. Every cop is the ultimate authority in flesh: he can judge, convict and punish a law breaker on the spot. These harbingers of peace are called Judges.
Judge Dredd has the responsibility to familiarize the new recruit Cassandra Anderson (Olivia Thirty) with her duties. Although she lacks proper training, her ability to pierce into the human mind might come in handy. During a patrol, the two catch hold of a drug peddler having connections with Ma-Ma (Lena Headley), owner of a strongly-rooted evil empire. They want to bring the guilty to justice, but before they do that, they have some doubts to clear.
In the meantime, alarmed Ma-ma takes the entire locality under her control and leaves two alternatives with the threatened inhabitants: murder the cops or be witnesses to the bloodshed that's due to take place.
Ma-Ma has erected her notorious empire by selling a drug that makes inroads into reality and alters the way an addict sees the world. The thought of such is as fascinating as it is terrifying.
Alright! Dredd 3D has its weak points, but to call it an utter disaster would be wrong. There is stuff to look out for like Alex Garland's screenplay and Peter Davis' (director) moments of brilliance.
Yet, you would find out, the story lacks depth and the characters fail to connect with the viewers.
Posted on 21/09/12
Bean-Spilling Spree Of HOUSE AT THE END OF THE STREET Actress!
When an actress, who maintains long periods of silence about her private matters lets go of her inhibitions, saliva starts dripping from the wide-open mouth of the media.
Jennifer Lawrence, the usually reserved and quiet 'House At The End Of The Street actress', recently spilled beans about her professional life.
Statutory warning: to miss a word from her would be denying the tinsel town addict in you, a chance for instant gratification.
In Silver Lining Playbook, she brings alive the character of an eccentric widow. This gives birth to the doubt whether she's over gorgeous and young to portray a clumsy, wrinkled character.
Lawrence admits that it was not like she was immediately picked for the role; she had to come out trumps in a rigorous screen test. She knew that it was an intricate role, but she didn't let the skepticism injure her confidence. The screen siren adds that the dance sequence that accompanies the climax of the movie wasn't a child's play for her, since she's blessed with two left feet.
As far as her talents are concerned, she reveals she hardly has any, whether it's cooking, dusting or sewing clothes, she's a disappointment at each. At the same time, she prizes the mastery acquired in shooting bow and arrow in Hunger Games. She understands the fact the skill is no use in the current era.
Now a trivia you cannot afford to miss. To bring alive her character in X-Men movie, she had all her body painted in blue, and she had to walk in the same condition around scores of men. Seeing the silver lining among the dark clouds, she told that the X-men role helped her to become less self-conscious. It took as long as eight hours to shape-up her character with extreme body-painting.
Posted on 21/09/12
The Boy Who Walked Out- Part 1
I always had this amateur script-writer in me, who grappled to break free from the shackles, come out and hog the limelight. Tired of muting its shrieks for almost a decade, finally I declared to myself, "Enough is Enough." Time has arrived to allow this inner voice an eruption. So, here I am, ready to blossom into an able story-teller. Agreed I am taking a risk, but as they say, 'great accomplishments stem from great risks.'
From now onwards, you will be entertained to different chapters of my 'debut story' every week and do let me know if you liked it or not. Your comments will be the deciding factor about whether I have it in myself to become a script-writer of some repute. Here goes my debut attempt………
A nine year old boy named Derrick remains confined to the four walls of his house in an alienated village, where the walking out under the sun-lit sky has been banned due to the terrifying incidents that occurred (or the villagers think say) centuries ago. Dead silence prevails during the days; so downtrodden are the reual folk by the omnipresent fear. Generations have flown by since anyone basked in the glory of sunlight. The myth goes around, anyone who goes out when the sun dangles on the blue expanse, never comes back, his soul becomes an eternal servant of the devil.
The villagers firmly stick to their safe dwellings during the days and discover courage to walk out after the sun completely sinks down. Their sense of fear is so profound that they have nailed black opaque sheets to their windows to prohibit any ray of sun light from sneaking in.
Pleasant images of sun often run in Derrick's charged up mind. It seems as if God has made him fearless, in contrast to the villagers, for whom talking or thinking about the sun is a taboo. However, oblivious to their deep-rooted fears, Derek is a free-thinker. He imagines the sun in all sorts of shapes- rectangular, oval and triangular.
I have titled this story as- 'The Boy Who Walked Out.' Here ends the part 1, I will roll out the further parts every week until it concludes. Your feedback will be a priceless impetus for me to improve further and keep on engaging you.
Posted on 15/09/12
Resident Evil Retribution- Get Ready To Be Swept Off Your Feet!
Resident Evil Retribution is a class apart. It's a bundle of 'twists and turns interspersed with electrifying stunts. Furthermore, there's a backdrop that reminds you of the video gaming world.
Director, Paul W.S. Anderson has come of ages. He has produced the fifth installment as a typical genre movie. Genre movies have become latent; all-encompassing movies are ruling the roost. Anderson breaks the cliché and doles out what he meant to offer- action, thrills, suspense.

The plot plays second fiddle; the spectacular 3D action and the bone-crunching moves steal the limelight. The advent of 3D has supplemented the scope for entertainment, without it, Resident Evil Retribution would have not been half the captivating movie it is. It's unbelievable to note how rapidly the 3D effects are improving.

Speaking about the performances, the star cast had a tough physical job to accomplish. The actors were involved in hard stunts over an action-defined screenplay. Hence, the dialogues are kept to minimum and bodies & expression do the talking, as you are swept away by the special effects.

Jovovich has defied the laws of ageing; she looks fit, agile and gorgeous as ever. Michelle Rodriguez's return to the premise after a decade has collected a warm response. Sienna Guillory has been retained, and you will see some new faces as well, namely, Li Bingbing (Chinese) and Kevin Durand (Canadian).

With an international star cast and Canadian expertise injected in the production, Resident Evil Retribution is set to sweep the audience across the borders off their feet. Watch out this one heck of a flick!

Posted on 15/09/12
Has The Hollywood Become Over-Obsessed With Special Effects?
Every now and then, I walk away from a cinema hall with multiple feelings. A sense of enthrallment and a mild headache!
One day, I was earnestly into a cinema hall and enthusiastically out. I had my money's worth, but heaviness in my head befriended the prominent felling of amusement. I knew at the back of mind, the exact reasons for my contradictory condition. The exaggerated impetus to special effects was taking a toll of my nerves. Those intense flashes of express action, my transfixed eyes had bearded all that, and the processor of my brain had to overwork to make meaning of everything. My head had to be on its toes to be abreast with the chills and thrills.
On reaching home, I sat back in retrospection. Has the Hollywood become an over dosage of special effects, which though exciting is mentally-taxing? Are we no longer capable of seeing the beauty in small things of life?
Occasionally, a movie brim-packed with scintillating special effects is an interest-building diversion, but when you have every second release teeming with larger than life sequences, the aforesaid questions naturally bubble up?
I, for one, am an ardent admirer of a delicate balance in filmmaking. Firstly, there was the old-school filmmaking where emotions dominated the storytelling and characterization. It was the time of expressive acting and Charlie Chaplin was the leader of the lot by a huge margin. Now, we have the new age cinema, where emotions have taken a back seat and the special effects have become the game changers?
I am not saying that Hollywood has not progressed by leaps and bounds, but it has scope for further improvement. To put it in a better way, a scope for balance: a balance between emotions and special effects.
Both are equally important and if anyone among the two gets toned down, something is clearly absent from our platter of entertainment.
Come on Hollywood!
You need to balance things out; we would want the old-school filmmaking to work together with the contemporary cinema. That would make Hollywood a land of artists, which is simply unsurpassable in every aspect.
Posted on 13/09/12
Resident Evil Retribution: Is The End Coming Soon!
Would the Resident Evil Retribution be as exciting as the previous movies of the cult series, and is the end drawing nearer?
The eponymous Alice (Mila Jovovich), the ex-agent of the notorious Umbrella Corporation, entrapped in the apocalyptic world that smells of rotten flesh, has not flinched an inch from her mission to inhibit the zombie epidemic. T-virus, which is responsible for turning the world into a paradise for the walking dead, works on Alice in a completely different manner. It enhances her inner potential, making her a beacon of hope for the doomed mankind.
I can vouch that there's none who would wish the things to come to a conclusion in the upcoming movie. Anyway, the question remains, is the end near, or the zombie adventure will have another lease of life?
Paul W.S. Anderson, who has assumed a double-job of writing and direction for the franchise hinted out that if the latest movie gets the cash resisters ringing, he'll conceive Alice adventure. And if my instincts are correct, either that would be a wrap up of the movie series, or the story revolving around Alice will end.
Last but not the least, if the lead actress Jovovich decides to hang her boots after the sixth movie (an alive rumor), the franchise will have a real job on its hands to find an actress of Jovovich's repute and class.
I hope the settles the doubts raking your brains!
On Resident Evil Retribution, Alice will have a closer head-on confrontation with the Umbrella Corporation. Her past will come back to haunt her as she re-acquaints herself with the interiors of the evil organization; it will be a test of nerves for her. Has she spent all her reserves of courage, or is there little left to unleash a telling blow the organization she hates like anything?
Watch the movie and know for yourself?
Posted on 13/09/12
Natalie Portman Finds Fashion Industry Dream-Like!
Her fashion sense is simply imacculate! She's is a trend-setter and the face of the contemporary woman.
She's is none other than the every so stunning and curvaceous Natalie Portman. Ask her what the fashion industry is like and pat comes the reply, 'it's surreal.' Lately, she remembered how fashion has many times put her under a stern test of patience. Once, she was being readied to dress to impress in a Christian Dior couture dress, in the house of her better-half, Benjamin Millepied.
Those of you don't know Benjamin, he's a respected French choreographer. Portman fell head-over-heels in love with him while shooting for 'Black Swan' in 2010. Since then, their relationship has been going strong.
Back to the incident, at her hubby's house Natalia was encircled by artisans. As they worked up their magic, Benjamin's family members enjoyed a humble cup of tea. Finally, a fabulous dress was weaved around her that she found 'surreal.'
Portman has managed to avoid any major fashion disaster over her career even with her inclination to try out different styles. To experiment with her looks and surprise us every time is her forte!
Posted on 11/09/12
Emma Watson Not Pleased With Serial Romancer Image!
The media has mounted a protruding image of actor Emma Watson as a serial romancer. In a recent tete-a-tete, she expressed her disapproval of the cooked-up stories. She emphasized that clicking her pictures with a boy isn't a certificate of romance and the media is showing as if she is dating thousands of guys at present.
The young and vivacious 'Harry Potter' actress marked her attendance at the Cochella music festival with her beau, Will Adamowicz. The couple tried to keep away from the media, but the latter got hands on a jackpot. They clicked the two, locking lips!
She explains that her friends presented her with tickets on her birth anniversary and she's couldn't dismiss their heartfelt offer. She added that there was no way she could have declined their offer due to the fear of being photographed. She shared that the venue was thronged by people and the possibility of the photographers spotting her was almost negligible.
Must say, the poor girl is going through a lot due to the intrusive media scrutiny around her personal life. With all said and done, she is helpless, as the intrinsic traits of the media cannot be altered.
I, for one, would advise to heave a sigh of relief and take things in her stride. Most actors accept overtime, that there's a price to be paid for being a household name.
Posted on 11/09/12
Demi Moore Wary Of The Self-Condemnation Business!
Demi Moore has definitely been down and out post her break-up from Ashton Kutcher in 2011. As per speculation at that time, Kutcher got allured by the bait of infidelity, resulting in the cropping of martial discord amid the couple. After the breakup, Moore has failed to keep well: once she was bed-ridden for over-anxiety and at another, she allegedly took to drugs to sponge off the pangs of separation.
That was then! Nowadays, she's back to her usual positive self, and she's is in talks to pen down a novel, to share what she had borne in her topsy-turvy personal life and she'll try to keep nothing under the carpet.
As a matter of fact, Moore was used to writing a personal dairy over her short-lived love story with Ashton. She's is looking to compile what went though her mind in a book.
Although there's a general view that she's still to come out of the ditch of sorrow, the reality is that she's is back with a bang, and she's not taken to self-condemnation, blaming herself for the whole personal fiasco. She's is giving a fair chance to the writer in her to bloom like never before.
A source revealed that 'Ashton would be irked by Demi bringing chapters from her past into the public domain, but Demi has no regrets about what she's up to in the near future. She'll throw light on the past affairs of her ex-hubby and how he played with the emotions of his girlfriends.'
Moore doesn't want her sorry past to have the better of her. She's is looking straight into he eyes of the personal catastrophe that has gone by.
Moreover, her doctors have specifically advised her to face the past bravely to get over it.
Since her breakup, there's been an increase in negative rumors about the actress and she wants to quash them all with a strong explanation.
Posted on 08/09/12
Robert Pattison Please Don t Do This?
Some speculations are hard to digest! Take for example: The Twilight actor Robert Pattison is slowly making up his mind to leave Hollywood forever…………
Hard to believe, but you read that one absolutely right! The gossip-mills are working overtime, speculating that the chocolate boy Robert Pattison is showing sings of bidding a good bye to acting.
The ghost of Kristen Stewart's infidelity is still making life difficult for him, and the trying phase has taken a toll on his mental well-being.
With all said and done, Pattinson has never been the man only after money; he derives pleasures from small things of life such as hanging out with friends and travelling. Still, the handsome guy has been serious about his career without being too influenced by it. With early success, his bank accounts are swelled up and he has enough within his kitty to spend the rest of his life, luxuriously.
A strong reason for his unripe desire to quit can be the constant media attention that spares no aspect of his personal life from being highlighted.
As per a source, ever since Kirsten has done something she's was never expected to do, Robert has come to the belief that in the world of showbiz emotions take a backseat, as people think from the head rather than going by heart.
Let's keep our fingers crossed that this is just a temporary phase in Robert's life and he'll soon have a clearer perspective about how he wants to take his career from here on.
If he actually decides to quit, it would cause immense loss to Hollywood. After all; how my actors can bring intense emotions onto the silver screen like he does.
Posted on 08/09/12
The Words Intrudes Into The Minds, It Has That Power!
Co-directed by Brain Klugman and Lee Sternthal, 'The Words' makes for a scrumptious recipe of entertainment. The three-phased narrative is a risk that only a few take, and this time, the gamble has paid off. The script-engineers, Brain Klugman and Lee Sternthal, have done a fantabulous job at assembling a ponderous (note: that I am using ponderous in positive light) subject matter for the film.
Dennis Quaid, an acclaimed novelist is leafing through the pages of his best-selling novel among his ultra-attentive admirers. The novel features a writer (Bradley Cooper) hungry for success. All his efforts to get a positive response from any publishing house have gone down the drain. He just has enough finances by his side to make ends meet, and that too, with some support from his father. Zoe Saldana has been with him through the thick and thin.
Copper's mind is clogged with question marks on his ability. He is unsure as to why the Almighty has no mercy for him. At last, he comes up with a 'marvel of literature' that transports him from rags to riches. Life becomes a heavenly ride for him. But for how long? A day comes when he is back to square one?
Quaid reads the Cooper's rendezvous with fortune and misfortune in two sessions. In the middle of those, Quaid comes across a woman (Olivia Wilde), who tirelessly levies praise of his creative instincts. She is entrapped by the curiosity triggered by Quaid's narrative and pushes him to read up to the climax.
After traversing the lengths and breadths of what I have shared on the movie, most of you would think that from Quaid to Cooper and then again from Cooper to Quaid, the shifts are mind-boggling. However, if you watch the movie, you will find that everything is well-connected with a beautiful thread of emotions from the past and the present.
In a nutshell, The Words is a coming of age drama that follows a unique method of narrating the twists in the fate of the protagonist. The movie could easily have been much longer to boost the climax. The intrusive screenplay will give no time for your thoughtful brain to rest. As far as the acting is concerned, the actors have donned their characters by their nerves.
You can watch this engrossing movie without any reservations, it will offer a fulfilling experience to the entertainment addict in you.
Posted on 07/09/12
Henry Cavill s Superman Will Be Nearer To Reality!
The Man of Steel' will resurface for his fans, and Henry Cavill promises a more earthly return of the superhero with an alien background. He will endeavor to root the hyper-force to the earth, so that we can correlate with him better.
Henry Cavill will extend the selective league of Hollywood actors, who have donned the epic Superman outfit. He strongly believes that the latest story would be narrated from a practical ground.
The actor views his stint as 'new-age portrayal of the iconic superhero.' In a recent media outing, he shared that while the audience would relate with Superman more than ever, the story will be a figment of imagination rather than a reality.
They seem to be headed 'The Dark Knight Rises' way, where the superhero emerged from the brink of defeat to defend the mankind. The dark edge to the narrative caught the fancy of the viewers.
As per vibes coming from various quarters, the same treatment will be doled out to latest 'Man of Steel' film.
Cavill is aware of the huge responsibility he has on his shoulders; fans are hopeful that he'll pull off this role. The pressure is evident, but Henry is delighted by the prospect to bring a matchless superhero to life in a spanking new manner.
I couldn't help but be in the awe of how dashing looks in the iconic outfit.
Posted on 07/09/12
Is Everything Okay Between Miley Cyrus and Liam Hemsworth?
Have Miley Cyrus and Liam Hemsworth- the 'made for each other couple' become 'made for someone else?'
Their engagement was followed by frantic media predictions on when the two would solemnize marriage. Lately, the talks centered on them are tasting different! From strawberry sweet, they have become lemony sour.
Rumors are making rounds that their relationship has become fraught with internal differences. A week ago, Perez Hilton clearly indicated that the Disney star was caught puffing cigarettes and getting high on weed at a Philadelphia studio.
The teen sensation is also alleged to have marked her presence at a bar, and had friends for company to whom she divulged that she's no more on good terms with Liam.
As little birdie told me that she stressed on the weak points of Liam and acknowledged that despite her engagement, she's wasn't sure how long she can drag on.
Miley has landed in Philadelphia to spur up Liam, while he films his latest flick, 'Paranoia.' However, the two don't seem to be having a gala time out there. Reportedly, Miley is turned off by busy work schedule of Liam and the latter is losing focus due to her presence.
Some time back, Miley gushed out that the couple have relocated to an old home, belonging to her parents. She added that the both spend the night in her parent's bedroom, and called that somewhat "STRANGE."
Posted on 07/09/12
Leonardo DiCaprio Will Strip-Off For His Upcoming Movie!
An eyes-treat is on the cards for the ladies, who fantasize to ogle at the chocolate boy Leonardo DiCaprio, without a strand of clothing on his body. At 37, he unquestionably retains that boyish and is fit as a fiddle.
He will undertake a no-clothing adventure on Martin Scorese's 'The Wolf of Wall Street.' The movie is about the fluctuating fortunes of Jordan Belfort, a stock broker who thinks big, lives big and has undergone medium-term imprisonment for professional irregularities.
A popular daily declared that the actor will bare it all in front of the intimidating cameras, which will be followed by a hot sequence that will shoot up your hormones.
The film is not holding itself back in any aspect. It will sincerely envision Belfort's fall into the abyss of cocaine addiction, which turned his life into a howling nightmare. A source reveals that the star cast was required to consume intoxicants for realistic rendition of their respective characters.
The movie is being shot in New York and the lead actors, Leonardo and Jonah Hill are leaving no stone unturned to embrace the soul of their roles. Leonardo is touch with an investment bank worker to know the inns and outs of stock marketing.
Can you remember the last movie where we saw Leonardo was seen unclothed from neck to the toes?
It was 'Revolutionary Road'- a thought-provoking flick released in 2008.
Posted on 06/09/12
Will Smith To Get Up-Close With Sharp-Fanged Monsters!
Has the actor had enough of aliens in 'Men In Black' film series?
If Sony's initial plans for a new big screen project reach fruition, Will Smith will rub shoulders will blood-hungry vampires or maybe their sight will make him sprint away to maintain his human existence.
This has been a year of unorthodox thoughts streaming into the silver screen. In that context, the last time we saw the former American president Abraham Lincoln teamed up with the vampire theme, but the bold initiative bombed at the box office. Anyway, the Hollywood is trying its best to insert vampires everywhere, whether it's recounting events from the past or delving into religious beliefs. They want to bring something extra on the board, but it's like wielding a double-edged sword, as we have already seen.
I welcome back the man of the moment, Will Smith, into the context. Sony has plans to flag-off, 'The Redemption of Cain', a movie with Will Smith in the lead, based on the mythical story of Cain and Abel. The production house is thinking on the lines of re-imagining of the tale with the inclusion of a vampire angle!
Well, you can say either that's a masterstroke or a recipe for disaster! Only time will tell, the pendulum of luck swings which way.
The movie will not go under production sometime soon. It is slated to be filmed in London and Jordan in the mid of 2013.
Posted on 06/09/12
Hello I Must Be Going: Well-Told Relationship Drama!
The movie introduces us to Amy Minsky (Melanis Lynskey), a middle-aged woman disowned by her husband. She seeks refuge in her parent's home, considering herself as an object of no use. She has nothing to extract pleasure from, neither children nor a blooming career. Depression takes a toll on her well-being. So submissive she is that she doesn't even look for alimony from her cold-blooded husband.
Unlike Amy, her parents are bathed in financial and martial abundance. Their inflated egos make it hard to digest that their daughter is not even a shadow of what they are in life. Amy keeps herself locked in a room, at loss of a motive to live on. The depression gets worse after she comes into contact with her old friends, who are leading satisfying lives.
Amy's conceited mother always has an advice on her lips; she makes Amy feel lesser-evolved and inferior. On the other hand, her father is too engrossed in his business obligations to look at the emotional trauma of his vulnerable daughter.
A disillusioned Amy links up with Jeremy, a good-looking lad, and the passions boil up on both sides. Unlike her deaf parents, Jeremy is always eager to know her mind. He comes across as a pillar of strength for her, as she discovers true love in him and rekindles the desire to live joyfully.
'How I Must Be Going' is a well-depicted relationship drama with no scarcity of humor and emotions. It dissects into complex human psyche with a rational perspective. Few might not admire the slow screenplay, but everything considered, the movie will arrest your attention with intriguing performances by the star cast.
Posted on 06/09/12
Bruce Willis On Course For A Tussle With Apple iTunes?
You have followed his deep invasions into the habitats of terrorists to make the world a safer place to live in. He achieves his missions single-handedly and rarely does he resort to external help. That's on screen!
In real life, the 'god of action' Bruce Willis is contemplating courtroom proceedings to legally transfer the thousands of songs he has downloaded over the years to his daughters. Since he has spent a fortune to procure the music collection, he wants to pass on the same to his family. But, to realize that wish will not be a cakewalk!
Apple iTunes allows its user to download and listen to songs under a special agreement, where the later agree to use the songs solely for personal use and not share them with anyone else. Any attempt to do so, will amount to violation of the terms of download agreement.
Bruce Willis believes that downloaders should be given more liberty, most importantly, the freedom to share the downloaded songs. Taking that into consideration, he may pursue legal course to have his wish fulfilled.
At the moment, his wish remains a distant dream. To convince Apple iTunes to broaden the user privileges will be like moving a mountain!
Nonetheless, we know when the man in the picture is 'The Cold Light Of Day' actor Bruce Willis, everything is possible!
What say?
Posted on 04/09/12
Henry Cavill Showers Admiration On Cold Light Of Day Stars!
Henry Cavill never holds himself back from speaking his heart out. The actor has told that it was fantastic to share the screen space with Hollywood stalwarts, Sigourney Weaver and Bruce Willis, in 'The Cold Light Of Day'
Cavill enacts a man faced with an avalanche of difficulties after his family, out on a vacation, is abducted.
Cavill acknowledges he's enamored by the magic Sigourney Weaver brings to the 70mm. He considers her an 'all in one' personality: great women and a superb actress. A lighthearted Cavill mouthed that being at the receiving end of Weaver's character was frightening and good fun at the same time.
Like every actor on this planet, it was a dream come true for Cavill to act alongside Bruce Willis, playing the protagonist's father in the movie. Cavill hinted that his character is a shadow of his father (Bruce); he remains level-headed and fear-proof through scary occasions, where any average human being is supposed to give in.
'The Cold Light Of Day' has already made a mark is the U.K. and is slated to premiere in America this September 7. The long wait for Henry Cavill and Bruce Willis' fans to see them together is about to end.
Posted on 04/09/12
Four Hollywood Action Movies That You Never Get Enough Of!
Hollywood action can be breathtaking at times, twice as much, if you are glued to the best of adrenaline-pumping sequences. Mentioned below is a list of four Hollywood action movies that you'll never get tired of watching
Die Hard: Among all the movies in the high-voltage Die-Hard series, the original is way above others. What sets it apart is the 'larger than life' villains, who deserved every bit of the bashing they took from the brave-hearted protagonist. Bruce Willis does the job well and wins our hearts with his raw appeal!
Terminator 2: This movie defines the Terminator franchise. It gave an impetus to the cyborg movies and presented Arnold as an expressionless cybrog. The actor, featured as a 'one man army', made us burst into tears after the last sequence. The emotions welled up as he took a plunge into that burning hell.
The Matrix: The special-effects touched a new high after this flick. The action was express and the premise was groundbreaking.
Gladiator: The uncharted terrains of the history were explored as extreme physical action took hold of us. An epic tale was helmed by an epic actor- Russell Crowe.
Posted on 01/09/12
Are Signs Of Ageing Finally Showing Up On Jennifer Aniston?
I was astonished to know that Jennifer Aniston's body-double has been roped in to film the actress' lingerie sequences in her latest movie, 'We Are The Millers'- a humorous movie about a fox-brained cannabis dealer, attempting to smuggle pot to U.S. via his sham family.
Is the age catching up on her? Has her waistline drastically transformed from well-toned to wrinkled and sagging? We hope not!
Ay 43, she could have become extra shy about filming semi-nude scenes! Though she has not gone the full course, reportedly, she did shoot a segment of the film in an unbuttoned shirt, allowing a small view of her cleavage in bra.
Jennifer has never been seen so unwelcoming of the lingerie scenes. In the recent past, we were taken over by her smashing hot underwear-appearance in 'Horrible Bosses.' At the time, she had the body of a diva and we hope, she's still the same sexy lass!
Psychologists are of the view that as women pile up numbers in age, their aversion to don revealing clothes grows stronger; conservatism ranks high on their mind. And they clarify that the mind shift is not brought about by the loss of that revered figure, rather, it's triggered by stark changes in the way a women perceives life and womanhood.
Posted on 01/09/12
Bradley Cooper- A Nerd Who Became Sexy Dude!
A brief glance at this hot actor makes the ladies go weak in their knees!
However, Bradley Cooper wasn't always an elite guy, whom the girls yearned for. In his younger years, he belonged to the lowly clan of nerds. Cooper admits that limelight was light years away from him during his childhood.
He further reveals that playing 'Four Square' wasn't a cup of tea for him. So, disappointing was he as a child! He adds that the children of his age showed no interest to involve him in the game. There must be a reason why suddenly he's so upfront about his unadventurous boyhood!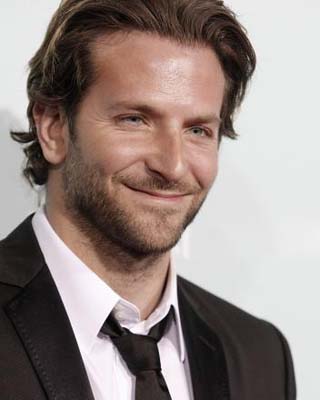 Cooper has a new project in hands titled, 'The Words,' which paved way for his reunion with his school buddy, Brain Klugman. And the reason why his mind wandered into his nerdy past is being close to an old pal, and, also, his character in the movie.
As Klugman gushes, the movie showcases the nerds too, eventually, lead a life that resembles a bed of roses.
Klugman's ambitious project, The Words' is ready for release. Cooper enacts the role of a writer in the prime of his age and also the prime of his luck. The copies of his latest novel sell like hot cakes. But he hasn't found success by the power of is pen. He had discovered an age-old manuscript, which he converted into a novel to pull in unparallel success.
Perhaps, the film embraces a low-esteemed nerd tale, where heavens shower pity on the poor guy and elevate him to zenith of fame.
Posted on 01/09/12
Just In Sex Crazed Lady Who Looks Like Angelina Jolie!
Titanic 3d actress Angelina Jolie is an epitome of womanhood. Just to look gorgeous like her does not guarantee that one will also inherit her divine qualities.

A shocking incident has come to light. As per reports, a woman with features closely resembling Angelina Jolie's got blinded by extreme sexual desire, so much so that she put a knife through the innocent cab driver, who had dropped her home. On reaching home, she tried to lure him with sexual advances. When he refused to concede to her wild sexual fantasies, she got terribly annoyed and stabbed him.

Reportedly, this sex-addicted lady named Luminita Perijoc forced cabbie Nicholae Stan to get into the act, or face immediate death. When Nicholae showed a blind eye to her sexual advances, the disillusioned lady attacked him with a knife. Seriously wounded, he took refuge in a room to save himself from further injuries. He was lucky enough to inform the cops that his life was in danger.

The cabbie has multiple cuts on his flesh and is undergoing intensive treatment. Though he is agony, his friends can still see the irony in the disaster. They tease him that how he could decline the sexual advance of a serious lookalike of Angeline Jolie!

To look like Angelina Jolie is one thing and to be a great human being like her is another thing altogether!

Posted on 30/08/12
The Oogieloves In The Big Ballon Adventure Is A Misadventure!
The Oogieloves- Goobie, Zoozie and Toofie- certainly, the characters have cute names! So, did they actually become household names? Is the movie an adventure that we would want to watch over and over gain?
Nope! As far as the screenplay goes, there's more misadventure than adventure!
The tabloids were in frenzy reporting that Kenn Viselman's movie is set to match up the fan following of the cult children series, 'Thomas the Tank Engine.' And we knew the origins of the frank confidence- 'The Oogieloves In The Big Balloon Adventure' had a story teller of Scott Stabile's repute and Matthew Diamond as the reliable director.
Since its premiere, the critical reviews are a far call from the encouraging pre-release buzz! The movie can be described in two words, 'monotonous and sleep-invoking.'
Goobie, Toofie and Zoozie have a great plan up their sleeves. It will help them skyrocket the excitement of Schuuly on the occasion of his impending birthday bash. Only if they can get their hands on the magical balloons, they want to give away as ultra-special gifts, their wish would be fulfilled. This sparks off an adventure, or I may add, a dragging misadventure!
The plot is very simple and straightforward. It lacks the content to grip the contemporary viewers, even if the target audience is children. Interactive story-telling was endorsed as the highlight of the movie- a screenplay that will force you to leave your seat to tap your feat, hum songs and so on……..
Indeed, you would leave your seat, but to do away with the boredom that has engulfed you.
Posted on 30/08/12
Will The Possession Possess You?
Sam Raimi has the knack of inventing and reinventing horror! As the producer of 'The Possession', he administers a high dosage of goosebumps. The chief character is a girl who accidentally activates an evil spirit that was lying dormant in an antique item.
The movie rolls out a spree of eerie sequences in a premise based around a true story. I, for one, took the movie for a revision of the megahit The Exorcist'- a fight between rationalism and age-old rituals. Later, my conception took a good beating.
A wrinkled woman gazes at a peculiar wooden box with fear protruding out of her dilated eyeballs. She inches closer to it with her fingers tightly curled around a hammer. A sharp blow at the box is all it would take to end the misery. A supernatural energy, not obvious to the eyes, shoves her away and that's not where the nerve-jerking scene ends. It climaxes with the old lady's face melting into the thin air. After being exposed to the start of 'Possession', you know that you have hit upon a bonanza.
Jeffery Dean Morgan steps into the shows of a lovelorn father with two children. He's is unable to let go off the memories of his estranged wife. His decision to shift to a new house garners a warm response younger daughter Emily (Natasha Calis), whereas the elder sibling Hannah (Madison Davenport) is loud about her disapproval. One fine day, the 'so full of life' Emily gets her eyes fixed on an endearing wooden box put up for sale. She wastes no time to make it her prized possession. However, she is forced to rue her decision! Non stop bizarre happenings invade into her new home. A horrific curse has been unleashed upon her!
The movie lives up to the expectation. It provides a thrilling dosage of situational horror and a teeth-chattering background score to compliment the freaky ambience.
Yes, the 'Possession' is bound to possess you!
Posted on 30/08/12
Jessica Biel: Candid Interview On The Tall Man!
Jessica Biel is so simmering hot that notable directors are always queued up calling for her services. She's an in-demand actress and only the bigwigs succeed to squeeze time out of her packed schedule. Pascal Laugier had luck shining on him when got a green signal from Jessica Biel for his thriller movie, 'The Tall Man', which is ready for release.
Here are some excerpts from a recent interview by Jessica, where she spoke at length about her character in 'The Tall Man' and the movie itself.
For starters, Jessica admitted that she knew that there was a lot of violence involved in the film and that did not deter her from signing for it. Further, the actress said that she was amazed by the script as a whole since there was a twist waiting for her at every corner!
On how the director has helped her come out all guns blazing in her performance, she told that to get the right emotions was a tough nut to crack, and both she and Pascal were faced with a tricky job.
As to the background of Jessica's character, she has wounded emotions and is well aware of the predicaments of the unprivileged children world over. She wanted to offer them a big helping hand, but the diseased bureaucracy places big roadblocks to kill her humane intentions. In the effort to help others, she crosses all boundaries, however, deep down she believes that what she's doing is the need of the hour.
So, when Jessica was bombarded with the question that how she managed to portray a character with a trying back-story and a complex psyche, she replied she had to surrender, as Pascal went all out to make her act with an intense feel. She adds, the surrender allowed her to churn out a magical performance.
Posted on 28/08/12
For A Good Time Call Revives Memories Of BRIDESMAIDS!
The forthcoming flick, 'For a Good Time, Call' and the undisputed blockbuster 'Bridesmaids' have one thing in common-both are women-centric comedies. The cast of the new indie movie are not raising a hue and cry over the comparison being made. To tell the truth, they are pleased to know that their movie has become the talk of the town.
Lauren Anne Miller, one of the lead actors and also one of the scriptwriters of the film hinted that she's happy about the comparison because Bridesmaid was a laughter riot. There's no point for guessing why she's happy: For A Good Time, Call's major selling point is comedy as well. Miller has had the privilege of being cast in female-oriented comedies such as 'Superbad' and has tasted success in the exclusive genre.
If sources are correct, the phone line sex theme of 'A Good Time, Call' is inspired by real life experiences of one its stars. Miller and Ari Graynor will step into the shoes of two freenemies, who were always at each other during the college years. As fate had it, the girls take shelter in the same posh apartment. When their monthly bills become too big for their small pockets, they start a sex call business.
"Friends might eventually turn out to be enemies and enemies could actually turn out to be friends- this seems to be the message underlying the basic plot."
As put by an actor, 'the women have a tendency to presume each other's nature and then tailor their behavior as per the imagination. On the other hand, if the women decide to behave more naturally, that engenders scope for self growth and development of healthy relationships.'
Posted on 28/08/12
Kelly Brook Takes Fitness Seriously!
It isn't that 'Piranha 3D' actress Kelly Brook looks so smashing day in night out without expending a drop of sweat! The secret behind her enviable body measurements is the importance she pays to her fitness routine.
The 2012 Olympics have made her even more heath conscious. Her sportsman beau, who in the past won many admitters with his explosive thrusts on the challenging rugby field, is the major inspiration for her. Kelly's love interest, Thomas Evans spurs her on to keep distance from the habit of skipping workout sessions.
Thomas is not in the mood to give up his obsession for the sporting arena. Presently, he's aiming to become a star sprinter. He makes sure that he doesn't run alone. He invites Kelly to the track and instigates her to sprint hard.
That's what we call together in love and workouts!
Posted on 28/08/12
Tom Cruise And Katie Holmes Ink A 10 Million Pound Deal!
To your dismay, the whopping deal does not pertain to a movie assignment, but the alimony Tom is liable to pay ex-wife Kate Holmes. The curtains have finally come down on their five year long marriage. Tom will compensate Katie with 2 million pounds for every year they spent together.
Saving marriage has finally become a 'Mission Impossible' for Tom. The pair went through the last due formalities of the divorce process this Monday. Except the alimony amount, what their divorce document says has been kept strictly confidential.
As the formative years of a child require 24/7 motherly nurturing and care, expectedly, Katie has been granted the custody of their four year old angel, Suri. On the other hand, law has not closed its eyes to Tom's basic needs as a father; he can accompany Suri to work.
Alas!
What we feared has become real! Tom and Katie have progressed from being headed to Spitlsville to actually reaching there!
Posted on 28/08/12
Premium Rush Goes Over The Top!
In an attempt to super-fuel the action with a package delivery boy's staggering heroics, David Koepp's Premium Rush invokes a fair amount of sarcasm. It's the usual story of a man tasked with delivery of a critical package. Danger is lurking at every corner; he must perform the hurdle jumps to perfection to ensure mission's completion.
The old movies of the same genre let the protagonists control super cars and superbikes to evade the bad guys. This time, he deals with them on a cycle. Before the release of Premium Rush, I could sense that either the alternation from mean machines to a humble cycle will be a masterstroke or a dud- the second proved to be the case!
Nonetheless, for a moment, I couldn't help but praise the effort to alter the tech-propelled scenario. How often have we seen bikers cutting through congested roads and doing nail-biting stunts that would challenge a 'Too Fast Too Furious .' There's some serious action out there.
No matter how appreciative you get, you are unlikely to digest the ludicrousness of the bike heroics. You will find yourself under the influence of disbelief as you watch the 'catch me if you can' cycling wonder. Jospeh Gordon Levitt's character would easily be the ninth wonder of the world, if it was for real.
The major binding factor is the camerawork that captures the express action around the buzzing New York streets with precision. Koepp has given due importance to the character development. All he needed was to tone down the bike-action, and there he had a groundbreaking movie in a genre that has lacked experimentation.
Posted on 24/08/12
Hit and Run: A Preview!
This week, you will be treated to some moments of high-speed action and salty comedy in Hit and Run. Co-directed by the Dax Shepherd and David Palmer, the movie has Hollywood heartthrobs, Bradley Copper and Kristen Bell in its lead cast.
Plot Synopsis: A stunning woman rushes off from a late night party into her car. Taking along the uncontrollable party spirit, she scurries her vehicle on the clear road. She is woken from her short-lived joy when she finds out that her car has rammed into something. She's hit a man and his condition is serious. The gravity of the situation rings alarm bells in her mind and she chooses to lose touch with her humanity. As a last resort, she unleashes heavy blows on the man until she believes he's no more and then finds a secretive graveyard for his motionless body. She drives away from the scene quiet confident that all the traces of the atrocity that just happened have been erased. But, she doesn't know the topsy-turvy future that awaits her?
Basic Recipe For The Viewers: The film is expected to send you adrenaline rushing with car chases, which will come interspersed with salty one liners.
Though I am not a big Dax Shepherd fan, I expect his upcoming movie to hit the nail on the head. My confidence stems from its plot that does sound amazing!
Posted on 24/08/12
Top Romantic Comedies That Say Love Knows No Bounds!
Mike Birbiglia's romantic comedy 'Sleepwalk With Me' is ready for screening. It features a man reeling under the pressure of grim career prospects and a chronic sleepwalking disorder. Sleepwalking is a debilitating condition that messes up one's personal life; it can almost make one an impotent human being. Can this man still manage to seek love and stay afloat in the troubled waters? The answer will be served by Mike Birbiligia's romantic comedy.
Love has often been depicted as an emotion that defies sanity- an overflowing affection that makes you forget the whole world except its center of attraction. In the all-encompassing romantic movies, we have seen the meeting of two souls, where one is in grips of a serious mental illness. Here's a brief look at the romantic sagas with mental illness at their crux:
The Fisher King- Released in 1991, the Terry Gilliam movie restates the universality of romance: an individual with an almost dead career looks to perk up widowed Robin Williams, who is not an easy man to talk with. He had lost his ability to reason a long time back. Terry Gilliam took the risk to unleash a new avatar of love and viewers went gaga over his take on romance.
Truly Madly Deeply: The 1990 movie, Truly Madly Deeply was truly madly deeply in every sense of the phrase. Scripted by Anthony Minghella, it had Juliet Stevenson as the leading lady. She loses all interest in life post the demise of her boyfriend. The lost vigor returns when she is infused with the belief that her lover is back. He is the same good-looking man, who is as near to her as he is far. Although he shows interest in her, he keeps his interests as well. Juliet's eyes open up and she realizes his follies. At the end of it all, she is in the company of a psychologist. Has she found true love again?
As Good As It Gets: Screened in 1997, As Good As It Gets revolves around a bestselling writer with diseased thoughts, multiple phoebes and eccentric behavior. Despite his unsociable personality, there's one woman who accepts him as he is. Jack Nicholson enacted the main character that evoked laughter and strong emotions among the viewers. His performance was recognized with an Academy Award.
Posted on 24/08/12
The Expendables 2: Its A Big Bang Out There, Bigger Than Original!
The Expendables 2 is bigger, better and spunkier! Where The Expendables was shooting the bad guys, the new arrival rips their entire bodies. The level of gore is definitely higher. While the original echoed with 'cool raw' dialogues, The Expendables 2 adds the past references to cult movies (Rambo) to further enliven the musclemen, making the spine of Hollywood action.
Stallone dropped the idea of directing this movie in favor of 'Con Air' famed Simon West and the man has done ripper of a job. The Expendables 2 is by far the finest product from him. The 'traditional cameraman' angles have been used to intersperse new-age action with the old touch of the 80s and the 90s.
Stallone and Richard Wink have stuffed the script with overtones of absurd one-liners. The characters don't hold back while revealing themselves as they are- unrestrained and ready to have a go, without much invocation. There is an element of bizarre in the characterization, but everything is fine, until viewers the viewers are having fun, which they do have.
The plot kicks-off with a death-defying rescue mission and we immediately know that The Expendables will be far more relentless. Soon they enter a rural area and spark off a nightmare for the bad guys. An aircraft is dismantled by the violent hit of a motorcycle and bodies ram into walls that come crumbling down like a palace of cards. The message is loud and clear- 'mess with The Expendables at you own peril.'
Terry Crews, Dolph Lundgren and Randy Couture freely exhibit their brutal strength, sporting shoulders like boulders and arms like hammers. On the other hand, Jet Li showcases an electrifying bare-handed fight sequence, before his characters makes a final bow to the audience.
With all said and done, Bruce Willis, Stallone and Statham steal the show with their towering presence!
Posted on 14/08/12
The Odd Life Of Timothy Green Gathers A Mixed Response!
Peter Hedges' movie, 'The Odd Life Of Timothy Green' has garnered mixed reviews from critics and viewers alike.
Its script has been described as a stimulating journey into the life of lovey-dovey couple, who are long desirous of cuddling their own child. However, their remains unfilled. One night, when the tempest strikes the town, a boy named Timothy comes knocking at their door and both learn that life can be full of surprises. Yes, we have every reason to hope against hope!
The plot sends its positive vibes across, but the real test of a script is, how it comes to life and how the characters shape up. Without disclosing their names, I will like to share the opinions of some eminent critics on the Hedges's brainchild as a whole (script, direction, acting and screenplay).
One critic gushes that the story is definitely fantastic, but that's not enough to make a good film. He adds that the wildest of fantasies become fathomable if the characters borrow something of the real, but here they lack authenticity.
Standing at great distance from this take are the following remarks, "There's no shortage of emotions and inspiration. The milieu is magical just as the central idea of the parenting story planted by the genius of Peter Hedges."
Moving on from the intellectual critics to the innocent viewers, who actually decide the fate of a new release, they are oozing out a mixed response as well.
A viewer described the script as ordinary and the casting as imperfect. He sported a confused look confusion saying how come a kid with leaves sticking to his leg, pops up from a wooden box, highly unimaginable.
Then there's another girl who asserts with a look of confidence in her eyes that she would want to see the movie again. She drew her experience of watching 'The Odd Life Of Timothy Green' as soul-stirring and enchanting.
Hmmmmm.
Since I have not watched the movie, deducing from what all I have seen & heard, I would say That The Odd Life Of Timothy Green might not impress the masses, but it will surely appeal to the classes
Posted on 14/08/12
Brad Pitt Gives A Grand Surprise To His Son!
World War Z' actor Brad Pitt is not a doting dad. All that we see and read about him shows that he cares not to be over-caring for his children. He smartly spaces his life with his loved ones, including his philanthropist wife, Angelina Jolie.
Come on friends; don't give me those frowned expressions……
Agreed, I am off the target (news), by quiet a margin but the thoughts I intend to call forth in you, all well worth my going astray.
How often we see a dad purchasing a bike for his 11 year old kid? To say the general truth, dads are too caring to let their kids vrooooom these heavy, sexy machines around, as they fear their kids might not be able to handle them and may end up badly bruised.
Brad Pitt is a caring dad indeed, but he is a far call from a doting dad. I have got something to prove it right now!
He ordered a motorbike for his son Maddox on the occasion of his eleventh birthday. The bighearted Brad brought home a stunning Suzuki DRZ- 125. And to bask in the sight of his son, buzzing around on his two-wheeled delight, he got a bike track made on his lavish French property.
Brad knew that his son has strong fascination for the world of bikes. So, he chose he waited for the right moment to gift him one, and that's the mark of a truly loving dad.
A little birdie just passed it into my ears that the special track for the bike exhibits some jumps and puddles. The fun-loving father and son don't seem to harbor any aversion to getting muddy whatsoever.
Along with the bike, the actor bought a helmet for Maddox as well. That's smart as safety and fun should go together.
There a thin line between a doting dad and a caring dad, and Brad exemplifies the second category. Signing off, we'll meet soon with another sneak peak into the noises from grand Hollywood.
Posted on 13/08/12
The Twilight Saga Is Breaking Apart!
When the world came to know that Kristen Steward has played with the emotions of Robert Pattison by cheating on him, a heavy blow was dealt to the concept of soul mates. Sadly, The Twilight Saga is breaking apart!
Sources reveal that Robert Pattison has preferred to stay at Reese Witherspoon's California ranch after the gossip world thrived on Kristen's infidelity. The loss of trust in a relationship can set off severe bouts of depression, but the mentally strong Pattison is coping up better than expected.
He was spotted with a few buddies in an Ojai bar. An onlooker reveals that the group enjoyed drinks, cracked jokes and was enchanted by the performance of the live band, playing country music.
On the other hand, Kristen's attempts to patch up the wounded relationship have proven futile. Reportedly, Pattison has stopped receiving her calls and is no responding to her texts.
Posted on 13/08/12
The Bourne Legacy Was A Big Risk Has It Paid Off!
I can still clearly remember the 'directed to precision' climax of The Bourne Ultimatum, where Jason Bourne (Matt Demon) has the last laugh, as we watch on with dilated eyeballs, overcome by the force of the moment. We hadn't even got over the magic of that scene, when Matt Damon and director Paul Greengrass hinted out about a fourth film?
New hopes sneaked into our minds! If you can again remember, there was more to the hopes: they flashed mingled with doubts. With so much already told, could they (Damon and Greengrass) afford to take the risk to tell more?
As they say, 'future is always unknown', both Greengrass and Damon stepped off the board, and Tony Gilroy had to direct another lead character on the lines of Bourne and there we had the latest production, 'The Bourne Legacy.'
The movie opens with Jason Bourne playing hide and seek (hypothetically). He's is everywhere and yet nowhere. The hurried-up CIA makes the hush-hush decision to do away with its all black ops plans. And yes, they very well know that Jason has already dismantled Operation Blackbriar. Next follows another program, The Operation Outcome, and then, a series of murders. The lone survivor, Aaron Cross buckles up to discover the whereabouts of ops scientist, Dr. Marta Shearing, who can lead him to his burning objectives.
Tony Gilroy shines again with his special writing talent, but his direction is left wanting for more. His raw handling of the action genre becomes an invitation ground for loose ends, and the outcome is a question that remains answered- why all that is happening, is actually happening? The movie might have its flaws; it would still win many admirers for the dialogues. The director has done full justice to this compartment.
Had he dealt with action sequences likewise, we would have had an apt successor of the cult movie series.
Disappointedly, that has not been the case!
Posted on 10/08/12
Hope Is Aplenty For Disappointed Movie Addicts!
Movie-goers, don't allow hopelessness suck out your enthusiasm!' Several promising movies are in the pipeline to make up for the insufficiency you have experienced of late. This, in spite of the fact that 2012 has been a year of disappointments; movies with leviathan budgets and unprecedented publicity have turned out to be duds.
There's light at the end of dark tunnel! Nearly half of 2012 is pending, and if we have more cinematic gems like 'The Avengers' and 'The Dark Knight Rises', the current year will also give us our money's worth like the last one.
'The Bourne Legacy' and 'The Expendables 2' are queued up to give us a much-needed boost up. These movies will carry forward a huge legacy and are expected to send the cash registers rolling. Precisely, speaking, they are 100 million films in the making.
Let's not forget 'The Campaign' starring Will Ferell and Zach Galafianakis. Both are stretching their work hours to build audience curiosity towards their movie. It's a comedy about the clash of egos as two CEOs try to turn the tide in the favor to topple over Congressman, who has not seen defeat in a long long time. The movie could not have been released on a more apt time (August 10), when President Obama and Mitt Romney have tightened their belts to win supporters.
Hope Springs is another bright spot among the dark clouds enveloping the box office. It's based on the problems that most couples face, as their marriage grows old and the old patterns appear stale and differences creep in. With Meryl Streep and Tommy Lee Jones as the main leads, the movie promises to be both enlightening and rib-tickling experience for the viewers. By the time I have written this words, it would have already started screening and we'll soon have a critical opinion!
As you can gauge, hope is aplenty!
Posted on 10/08/12
Here Are The Movies That Topped The U.S. Box Office!
As expected, 'The Dark Knight Rises' continues its ascent at the box office, with a third week earning of $36.4 million. 'Total' Recall came close to it with $26 million, but to say the truth that you cannot call close competition.
Although 'Total Recall' has emerged as an undisputed hit, it's not made on the scale or the emotions of Dark Knight Rises to topple it in the mullah raking business. Look around, viewer nostalgia at is very peak is saying a final goodbye to this exclusive Batman movie series.
'Step Up Revolution' has been close to a disappointment with $ 5.7 million to show off for the audience response it has garnered over the last week. If skeptics are correct, its earnings will dip further. Critics have rated it as a confused mash-up of ideas, rather than an enchanting dance based movie.
On the other hand, 'Ted' is still pulling crowds to the screens , grossing $5.5 million. Seth Mcfarlene's uninhibited presentation of humor has rubbed its magic on the viewers.
14.7 million dollars amassed by 'Diary of a Wimpy Kid: Dog Days indicate a promising future ahead for this flick. The declining profits of 'The Amazing Spiderman' stand at $4.3 million this weekend. 'The Watch', which was taunted as a novelty-rich movie that would keep us on the tenterhooks and titillate our minds, could only pocket 6.35 million.
The overall picture of U.S. box office has been grim. As of now, The 'Dark Knight Rises' and 'Total Recall' are the only face savers for the movie industry.
We can look up to better things over this week with much-awaited movies such as Bourne Legacy and Freelancers attempting to replace the depression at the box office with a boom of quality cinema.
Posted on 07/08/12
Top Five Dance Sequences In Movies That Took Our Hearts Away!
With the new release 'Step Up Revolution' extending the number of dance oriented movies, we are motivated to remember the five best dance sequences ever to have graced the silver screen.
We had to brainstorm for hours to shortlist five scenes from a plethora of beautiful dance performances. We hope our hard work has reaped an honest result. Look below to know the lucky names that made it our exclusive list.
The breathtaking 'Singin In The Rain' number from the movie of the same name. Here, the oh-so adorable Gene Kelly did wonders. Our nostalgia associated with this composition was eased a tad bit when 'Glee' celebrated its mix-up with a chartbuster of pop queen, Rihanna.
"Mambo." This performance from the evergreen 'West Side Story' has been etched in my memories, as if since always. The setting was perfect for Tony and Maria to get to know each other and we so adored this pair, then on.
"More Than A Woman." Who can forget this soulful composition from 'Saturday Night Fever.' Both the movie and the song became a rage worldwide. Rave reviews were showered by the critics and deservedly so, as John Travolta simply brought the house down with his infectious dance moves.
"You're The One That I Want." Wow! Even today, when I remember this song, I can feel goosebumps all over. From the blockbuster film 'Grease', which proved that to posses the hottest guy in the school despite your average looks, all you need is some timely initiatives You might not be super hot, but you can engender the attitude of a diva and win over that female magnet.
"She's A Maniac." From the film 'Flashdance', the song embraced one of the most captivating body twirls ever. You can watch this over and over again, without feeling bored.
Posted on 28/07/12
With Olympics On, Critics Up The Heat On Movies!
You can never predict these unpredictable beings! They have the power to eject movies high up to the heavens or burry them in deep ground. The last few weeks reflect a grim picture with an avalanche of razor sharp critical opinions.
Has it anything to do with the Olympics ranking high on our minds? Perhaps, critics have a big diversion in the form of this greatest sporting event on earth and are at loss of attention to develop honest opinion on recently opened films.
First it was 'The Watch' that did not go down well them, as the critics took it to be another movie overstuffed with loud dialogues and crude characters. The humor was termed as over the top besides being head banging. Nevertheless, as someone who has reviewed movies close to a decade now, I tend to differ with majority of them.
'The Watch' has many things going well for itself, most notably the relentlessly criticized loud dialogues. Loud is not loud, unless it is senseless. Sometimes, loudness becomes the USP of the movie, and that's what I like the most about 'The Watch'. Moving on, it has a plot with a difference centered around a group of monotony-inflicted dads, who take to neighborhood patrolling as a means to reinitiate their manly pursuits, but an nerve-wrecking discovery directs them to the adventure of their lifetime.
'Step Up Revolution' is another instance of how a good movie is made to look below par by unwarranted harsh reviews. Someone (I dare not take the name) went on to describe The Scott Speer's film as a humdrum routine of some terribly twisted dance moves. But I bet if you watch the movie, you'll find it far from the aforesaid bad version, which is a purely out of mark imagination by someone who is not totally into his job, maybe diverted by the ongoing Olympics.
Posted on 28/07/12
The Watch Started As A Getaway, But Eerie Things Follow!
Don't rack your brains trying to crack the exact meaning of the above implication! When I am here to serve your purpose, you just slide your spines against your cushioned sofas and enjoy.
'The Watch' is the title of an upcoming comedy flick, slated to hit the cinemas on July 27. Starring Ben Stiller, Jonah Hill and Vince Vaughn, it will dish out a storyline with a difference. The basic premise revolves around the increasing frustrations of a few middle aged dads, for whom life moves on the same lane everyday and shuns away any opportunity to have fun.
In a bid to tackle the overwhelming boredom, they form a watch group. If you are confused as to how being a part of local watch group can be an enthralling pastime, then let me divert your attention towards what these guys are up to during the patrols.
After all, guys will be guys! They will drink beer, freely nurture their untamed instincts and will have a wild time out in the name of providing security.
One day while patrolling, these dads stumble upon something peculiar on the road. They are set on the course to a petrifying discovery- aliens are eager to encroach earth, and the humans have little chance against them, as the extra-terrestrials they are backed up by lethal weapons.
High expectations have been rested against 'The Watch.' Let's wait for the final word from the critics.
Posted on 25/07/12
Freida Pinto Uplifting The Deprived Women!
Being a woman herself, Frieda Pinto is sorrowed by the forcibly diminished status of the women in various nooks and corners of the world. Currently, she's involved in the campaign to raise the status of deprived women of Sierra Leone, Africa.
The oppressive society is narrowing down the freedom of the girls, worldwide. The 'Trishna' actress has been assigned an active role in Plan International USA's, 'Because I Am A Girl' campaign that runs long term initiatives in developing nations to afford basic necessities to young females like distilled water, nutritious food and elementary educati When Pinto travelled to Sierra Leone past month, she had the prime motto to interact with the needy females and bring about a major improvement in their living conditions.
Reportedly, she elucidated on her intention behind the trip by stating that God has given a special power to every human being, including girls. She added that the Sierra Leone provided her a profound insight about how backing the female power brings about many a blessing to the society.
Pinto believes that by schooling and granting equal rights to the women, we would help them to reach their highest maturity, and such empowered women can pull out their families from the clutches of poverty
Posted on 25/07/12
TOP Two Reasons Why We Love Superhero Movies!
Right from 'The Amazing Spiderman' to 'The Dark Knight Rises', we rarely miss an opportunity to catch the next superhero flick on the cards. They are a lot different from the mainstream cinema, frequently pivoting around a boy meets a girl and falls in love kind of clichéd tales. They unleash a spree of absurdities and we don't make a fuss about it and lap it up all of in a jiffy. What binds us so tightly to the realistically inconceivable Superman, Spiderman or Batman?
Let's explore a few reasons behind our longstanding love for these 'One Man Armies.'
Superhero Movies Are A Smart Substitute For Comics: As long as you are a kid, you can leisurely leaf though the pages of color-rich comics and stray into an enchanting world of imagination. The parents might see comic reading time as an unproductive time, but they don't mind, as they know kids want their space to enjoy their kiddish pastimes
But as you grow up to an adult, you instinctively keep aside those comics and lock them permanently in the shelves. As an adult, you would rather have a sexy lass by your side than flaunt a comic in your hands. Who would want to become a butt of jokes by sticking to comics?
So, when the same Superman comics we so loved to read make to the big screens as live pictures, we get another chance to relive our childhood fetish. And thankfully, when we can enjoy it all, without being joked around.
Superheroes Are Fearless: We all have our share of fears and phobias.. But Superheroes are Superheroes. Fear is not even the last thing on their psychology. They can take a confident plunge from skysraping buildings, take bullets on their chest, swim tirelessly through freezing cold water……..
We see our fear dissolving in their incredible bravery. They allow us a temporary break from our phobias and we feel so more alive looking at their larger than life adventures.
No wonder, we are damn addicted to them!
Posted on 25/07/12
Klown Has Enough Laughs!
The Danish movie, Klown has sufficient laughter to inspire an English re-imagination of the eccentric canoe adventures of the protagonist and his quiet dumb friend. Fun begins right after the opening credits and leaves you teary eyed with bouts of laughter.
The first scene- a wedding, and if you hurry your eyeballs around, you will soon catch up with two middle-aged men, in fact, two best friends, Frank and Casper, thoughtful about an no-holds-barred canoe trip.
Caper is on cloud nine, as it is after sometime, he will manage to enjoy all out fun, away from the company of his girlfriend. On the other hand, Frank appears to be a man who doesn't express much and keeps his feelings to himself.
As the party mood reaches a crescendo, the news that his girlfriend is expecting a child strikes Frank like a bolt of lightening. She is in two minds about whether to abort the baby or expand the family, as she has little faith in her boyfriend's fatherhood abilities. Then what: Frank's male ego bears the brunt of her suspicion and he gears up to prove at all cost that he has what it takes to be loving and caring father.
To prove the same, Frank doesn't think twice even before abducting his lady love's nephew. That is followed by the canoe trip that tears part all boundaries of moralities and sanity.
As Casper gives it his all to showcase that he can be a father worth emulation, the viewers somehow want him to fail. That's the sort of madness that Casper brings to the screen.
And that air of insanity is what that makes Klown, quiet rib-tickling.
Taking the lead roles in it are established stars such as Frank Hvam, Casper Christensen and Marcuss Jess Peterson. While the performance meter could have been pushed a little higher, the script does the needy to tie all the lose ends and make Klown a whirlwind of laughter.
Posted on 25/07/12
Does The Dark Knight Rise? Indeed He Does!
The Gotham City has been infested by a bunch of miscreants. An astounding robbery and abductions follow. The unprepared cops hurriedly proceed after the criminals and are led into a tunnel. There, the light becomes from dim to dimmer and a feeling of helplessness engulfs the police. Suddenly, the sound of a supersonic mean machine jams into their ear drums. Without a doubt, they have seen the evidence of Batman's return.
The Dark Knight Rises' has come as a timely redemption for a score unimpressive superhero movies released in the recent past. Christopher Nolan's three-part take on the epic superhero dresses the characters to perfection, elevates the stature of action and churns out an enthralling climax. The Dark Knight is indeed further mysterious as the poster of the film hints out.
We hold no doubts while giving it 4,5 stars for the colossal effort put in to realize this epic superhero saga!
Posted on 18/07/12
Trishna Is A Treat For Eyes And Ears!
Lively locations, soulful music and strong performances entail the transfixing landscape of Trishna. As the story rolls out, we are introduced to 'happy go lucky' Jay (Riz Ahmed), who teaches a vulnerable Trishna (Freida Pinto) the nuances of bird-whistle. Jay pouts his mouth and lets the propelled rush of air echo the air with his enamoring whistles. Trishna makes the best possible effort to ape him, but her hard work goes to vain.
The extraordinariness of this sequence lies in the simplicity chosen to portray its innocence-rich essence. Winterbottom, a British filmmaker to be reckoned with, intuitively brings out the beauty of the meeting of two innocent souls.
While Trishna has led a life of poverty, Jay has the riches of the world lying at his feet. As the couple try to take the relationship to the next level, class differences creep in. But that's not where it ends; a sort of sexual tension can be sensed hovering between the two.
Trishna will please the avid cinema goers with the precision used to capture the core definition of overwhelming situations like the aforesaid. The movie is brimming with beauty and strong performances by the star cast make it delectably entertaining.
The inviting backdrop of Trishna encompasses the thronged Jaipur streets, the virgin-originality of the place and the beauty of its first-class hotels. Add to that the ear-pleasing music that the film offers!
Posted on 14/07/12
Alps Projects Our Inherent Fear To Face Life As It Is!
Every human being has to die and death does not compromise with anyone! It doesn't matter whether you are a rich man or a poor man, death strikes both without a second thought.We know this fact very well! Many of us have been left incurably bereaved by the demise of our loved ones. But do they actually leave us?The answer is no! We keep them alive in our memories, in our conversations and in the photo albums we so love to go through time and again. We always find our methods to fill the gaping void caused by an uncalled for death.
Alps, a thought-provoking movie by Greek director Yorgos Lantimos, goes the extra mile to show the desperate measures we adopt to bring back the dead into our incomplete lives. Here the lead characters visualize a weird business, where they will act as the dead relatives of their clients to help them tackle the unforgiving bouts of grief.
Despite the naïve attitude of this business group, their service invites a heavy demand and there's hardly anyone objecting to their amateurish ways. As they step inside the shoes of a diseased, a kind of irony develops: the grief of losing a loved one is pitted against a vaguely funny makeshift arrangement.
'Alps' raises some serious questions about the way we perceive life and how we lack the acceptance of death as an irremovable part of it.
'Alps' deserves a hands down applause for bringing out a bitter fact.
Posted on 14/07/12
Combat The Heatwaves With Chilling Ice Age!
The nation is roasting under the effect of record high temperature! To invite, cool, soothing winds, all we need is to relish the chilling chance to watch Ice Age: Continental Drift. The fourth installment of the franchise has the ingredients to engage the viewers and will be no pushover for the movies releasing over the week.
Get ready to come face to face with an overwhelmed Diego. He will get smitten by the charm of Shira, a pirate. Moreover, the story entails Manny, Sid and the others escaping from some massive threat on a floating iceberg.
Their newfound means of transport represents a famous ride at Disneyland. While the frolickers at the amusement park are well-protected, the Ice Age gang's safety is openly at peril. On the other hand, Sid's parents are set to experience soaring energy levels and I cannot bear he wait to find what will charge them up.
What is more; the 'Games of Thrones' famed Peter Dinklage will enliven the character of Captain Gutt.
Quiet a line up of emotions, events and new entries!
While the entertainment will be cooler, the adventure will be hotter. So, tighten your seat belts to savor entertainment king sized on Ice Age: Continental Drift
Posted on 13/07/12
You Can Watch Savages For Following Reasons!
A movie-goer does not hit the theatre just for the sake it; he/she does it to make the most of their leisure, which is hard to come by for the ultra-busy, time-deficient generation for today. If you are confused whether to watch the forthcoming movie Savages or not, below are some insights that would make decision making easier.
Stone's viewpoint on the way drug dealing is solicited these days, is rib-tickling. An inside information I already know about the movie is that the drug lords depicted are well-versed with the usage of SKYPE. We use the same software to keep connected with our near and dear ones. To see the same being used to work out drug deals will be depressing and yet unique.
The movie has some beauty about the way it has been shot. The protagonists reside in a funnily luxurious beachside home. It's a dream abode afforded by their unethical drug trade. This setting is just what the cameramen would need to capture virgin beauty of the nature.
Taylor Kitsch would reveal an asset right at the beginning of the movie. Perhaps, his butt-showing would bring some additional audience to the cinemas.
Posted on 11/07/12
Tom Cruise And Katie Holmes: Relationship Jinxed
It's shocking to say the least that love birds Tom Cruise and Katie Holmes, the close-knit couple who rarely exhibited sparks of differences, are headed to Splitsville!
Rumors are in the air that Tom Cruise's staunch belief in the controversial Scientology religion has much to do for that- Katie was not having the same feelings for him, ever since he got acutely inclined towards Scientology.
Reportedly, he showed little interest in the professional career of his wife, who ended up feeling rejected and alone. If sources are to be believed, the major cause of Katie's concern was the effect of Tom Cruise's Scientology beliefs on the education of her children.
I cannot help but feel sorry for both!
The celeb marriages may start as sweet dreams, but still remain highly prone to a drastic turnaround. It would be enlightening if seasoned psychologists shed light on the root cause of short-lived Hollywood romances.
Posted on 11/07/12
The Amazing Spiderman Fails To Amaze
After three blockbuster Spiderman movies by Sam Raimi, was there the need to reboot the comic superhero with a new avatar and re-narrate his evolvement from a childhood meek to a one man army?
There's no objection to the idea if it involves far-reaching novelty to the storytelling and re-molding of the critical events surrounding Spiderman. Alas! That's where the Amazing Spiderman falters.
Putting aside Andrew Garfield rejuvenating the comic superhero, the early revaluation that Spiderman's parents abandoned him at a very young age for his security and his deliberate attempt to transform into a mutation wonder, the plot lacks the flavor of novelty.
With an untold view point on the early life of Spiderman and his encounter with the mist hovering over his parent's unexplained disappearance, the director (Marc Web) had something special in the making. Unfortunately, besides sparse scenes that grab the eyeballs, The Amazing Spiderman repeats the old tale, though in a new package.
Posted on 11/07/12
Katy Perry Reveals A Part Of Herself!
Who wouldn't like to follow Katy Perry's unbelievable journey towards self-discovery? She is a people's star, naturally imbibed with the essence of showmanship.
The USP of her latest flick, Katy Perry: A Part of Me is the comprehensive look at her persona. The movie inches beyond Katy's performances, while unfolding the story of her rise as an iconic pop star. What makes Katy every bit a fashion diva representing the young generation is also set on the platter of entertainment.
What is more; her high-voltage life has been captured in 3d. All in all, the flick can be described as a fun-filled, authentic and motivating take on her meteoric rise.
Over the narrative, Katy Perry shares her mantra of success. She says that great achievements emanate from great beliefs. Her unflinching positivity is the source of the positive aura she carries along wherever she goes. I wonder whether she's perfected the 'law of attraction?'
Anyway, the movie will hit the screens on July 5, 2012!
Posted on 04/07/12
The-Do Deca Pentathlon Actually Took Place!
The upcoming film, The-Do-Deca- Pentathlon has an absurdly funny theme- a self-devised Olympic competition between two brothers, raring to prove their superiority over the other. Their strong rivalry makes for eruption of unconventional situational comedy.
The plot might be a far cry from a conceivable real life occurrence, but if the directors, Mark and Jay Duplass, are to believed, the movie has been inspired from real siblings, they observed during their childhood. Lately, the Duplass brothers revealed they grew up watching these siblings, who were almost of the same age, and remained keen to prove their superiority over the other. So, the relentless siblings conceived the idea of a competition, as a means to give vent to their desire.
Mark and Jay gushed that they have always been a part of their memories and they decided to celebrate their great rivalry on screen, which forms the first part of the movie, whereas the second part is composed of the siblings going all-out to score a win over the other.
Would you still believe it; The-Do-Deca-Pentathlon actually took place!
Posted on 04/07/12
The Amazing Spiderman- All Is Not The Same Well Almost!
After a row of blockbuster Spiderman movies, starring the chocolate boy, Tobey Maguire, the Spidey's character is due to undergo changes in the shortly arriving, The Amazing Spiderman.
As the honor of rendering the comic superhero is with Andrew Garfield, some alternations were essential to add to the authenticity of character sketch.
As revealed by March Webb (director), the latest version of Spidey embraces some alternations including an incredible sense of humor and braininess. The director sees the acting skills of Andrew in high light and brackets him as an expressive performer. He asserts that Andrew can grapple with the nerve-wrecking tragedies, inflicting the fate of Peter Parker.
Nevertheless, there's something about the DNA of Spiderman that still remains the same. I am referring to that touch of adolescence, which makes the superhero susceptible to making wrong choices in life.
Well, who doesn't love a bit of flaws in a superhero who otherwise is a hard nut to crack for the bad guys
Posted on 03/07/12
Slow Pace Is The Major Undoing Of Take This Waltz
Take This Waltz comes as a breeze of fresh air for keen followers of relationship drama. Despite being based on the clichéd 'woman betrays husband' theme, it showcases it in an inventive style. A young woman, sailing smoothly on the boat of marriage risks her perfect martial accord by forging an extra-martial affair. While she's confused about what's construing deep inside her heart, she and her lover boy come too close for comfort and eroticism shoves its ugly head up. Vaguely aware of what's happening at the back of their minds, the two strive to keep things under control.
Take This Waltz' with its innovative storyline would have been a far better movie, had its screenplay been a bit faster. The emotions have been stretched too far. However, Michelle Williams as female lead brings the house down with a stellar performance. Overall, the movie is replete with many intense moments, which will make you contemplate on the intricacy involved in long term-relationships.
I give it 3 out of five stars, for realistic presentation of Margot's (female protagonist) discontent, even though she has a loving husband, every woman dreams to have.
Posted on 02/07/12
Neil Young Journeys- The Critical Verdict!
Unlike Jonathan Demme's special features on the musical magnet unleashed in the past, 'Neil Young Journeys' is an average affair. The reasons for the slight debacle can be many including the present Neil Young being an ageing figure with reduced charisma.
Moreover, Neil's concert in Toronto has nothing extra in store, other than an entertainment extravaganza staged in a place, which carries the artist's childhood memories. As to the entertainment quotient, critics have expressed mixed opinions. While one rates the movie as a drab affair that he could bear because it hasn't been made in 3D, another lavishes it with praise, mouthing that the soul of a concert movie is the concert and Neil Young Journeys churns out superlative amusement in that regard.
With all said and done, it has to be admitted that when a film has an artist of grand repute at its forefront, it is destined to gather mixed responses, as fans expect that much more from a man, whose posters cover their bedroom walls.
Neil Young Journeys might not satiate all, but it will surely catch the fancy of those who want to recapture the spell Neil Young weaves, every time, he steps onto the stage.
Posted on 02/07/12
Ted Is An Out And Out Seth MacFarlene Movie!
Family Guy creator, Seth McFarlene has become a household name via his raunchy, uninhabited comedy. He makes his exaggerated ideas buyable by linking them to current stream of thoughts. His latest big screen presentation has it all, from non-stop celebrity jokes to stylishly intrusive humor.
With Mark Wahlberg as a lead, Ted scores highly with his expressive acting coupled with his mushrooming love for his Teddy bear, whom he brings to life from a heartfelt wish. But the teddy's fame withers away when he accepts the invitation of a ceaseless pot-smoking routine. In Ted's (teddy bear) company, John's intellect touches an extreme low and he faces the calamity of losing his girlfriend.
All marks to Seth for making a bonanza out of a plotline that attaches scanty novelty to itself. It's his take on comedy that makes Ted a wholesome entertainer. With no television censorship to rein the creator, Seth had the opportunity to project his over the top ideas is their purest form.
Though Ted is not the movie you can watch with your children, you should watch it with the older folks to savor Seth's inhabited profusion of humor. For those who are addicted to Family Guy, Ted is another delicious piece of entertainment they would love to gulp down, without a second thought
Posted on 02/07/12
People Like Us: A Swinging Pendulum of Mysteries And Emotions!
Life has never been a cakewalk for anyone. There are both sunny and dark days; we have to cope up with both. People Like Us furnishes this unpredictable drama of life via its central character Sam, a young man with an inviting persona and great communication skills. He is about to ink a lucrative deal, but his fate takes a gloomy turn, when he learns that his father has passed away.
The changed times require him to strengthen the loosened bonds with his estranged family. As destiny had it, he learns that he has a 30 year old sibling, whom he never knew of. What follows next is a spree of emotionally-stirring happenings and disclosure of a startling mystery.
Will Hank be able to stay strong amidst the chaos or he will succumb to the unforeseen circumstances.
People Like Us is brim packed with all the elements of an absorbing drama and thus deserves a 3.5 stars for it does evoke a rainbow of emotions among the viewers
Posted on 02/07/12
Brad Pitt And George Clooney Gorge on Italian Delicacies!
They did not step aboard a plane to Italy to pacify their gastronomic desires. George Clooney and Brad Pitt, reportedly, took bites from the best of Italian cuisine in an Italian eating joint in England on 26 June, 2012.
The Hollywood heartthrobs headed to the eatery located on the outer edges of London. In spite of its uninviting location, the place manages to rope in a good amount of customers with its scrumptious food.George decided to indulge in seafood pasta as he took invigorating sips from gin-and tonics. On the other hand, Brad charged his batteries with martinis.
A source reveals that they behaved like regular customers, issued orders to the waitress like true gentlemen and seemed so much at ease and relaxed in the place.
Last week, George took time out of his busy schedule to treat his pet dog to a spa session As per reports, the dog had a hair trim and took playful dips in water.
Well, a royal treatment to the pet of a royal gentlemen!
Posted on 02/07/12
Jonathan Demme Celebrates The Enigma Of Neil Young For The Third Time!
Making documentaries on memorable musical concerts drives him to the core and Neil Young is the artist that remains etched in his mind. Jonathan Demme is celebrating the enigma of musical sensation, for the third time.His epic presentations on Neil Young started with 'Neil Young: Heart of Gold' and 'Neil Young Trunk Show', and now, we have 'Neil Young Journeys', glorifying the artist's solo musical expedition to his homeland, Toronto.
The latest movie combines the scenes straight from the concert and also covers engaging account of Neil's road trip. In Jonathan's words, the movie offers an up-close look at the brand of music produced by Neil Young.
As to the high-point of the film, it encompasses the effortless transitions of Neil Young from his compositions that have almost become musical anthems for his fans to his latest hits.
Jonathan calls Neil a performer who gets lost in his performance and becomes the performance itself. That's the mark of an artist par excellence! All in all, the movie has enough material to keep the viewers hooked to their seats.
Posted on 28/06/12
Chris Pine s Embarrassing Encounter With A Strange Fan
Of late, Chris Pine featured on a talk show to enhance viewer-interest for his latest film, 'People Like Us.' The amusement factor skyrocketed, as he spilled beans on an embarrassing fan moment that transpired in a New York street, thronged by hordes of excited guys. The actor was oblivious to the fact that it was a 'gay pride day
With the heat waves showing their effect all around, Chris Pine walked around in a tank top. He was taken by surprise, when a sturdy fan, with a sock covering his ****, hurried towards him in utter enthusiasm. After this shocking welcome, Pine took an immediate journey back to his hotel room.
As per vibes coming from various quarters, the actor is eager to act in the silver screen adaptation of El James' erotica novel, 'Fifthly Shades of Grey.'
Posted on 28/06/12
Beasts Of The Southern Wild Prowl In The Cinemas!
Of course, they have started to prowl, but their area is restricted to the 'Celluloid!'
'Beasts of the Southern Wild' has opened to packed cinema halls and the unprecedented audience response did not strike the critics like a bolt of lightening.
With a one of its kind plot, the movie manages to evoke emotions and thrills, simultaneously. A girl, who is in desperate look out for her long lost mother, and a father, who has many problems to deal with at the same time; an intolerable illness and the challenge to restore his flood-wounded homeland. And in between all this, his fear-proof daughter discovers her inner strengths, both physical and spiritual.
The movie is crazy at times, but what can you expect from an ambitious project other than sprinkling of crazy ideas, interspersed with a rushing screenplay. 'The Beasts of the Southern Wild' exemplifies Independent Cinema at its peak, and if you let it absorb you, a stark change in the way you experience life, will dawn upon you.
Despite having a long queue of new-comers, it manages to weave strong characters. For the day-dreaming people and people with wide-stretched imagination, 'Beasts of the Southern Wild' is a simmering cauldron of adventure, stuffed to the brim with prehistoric beasts and unexpected twists. The movie has been authentically shot in story-bound locations.
A must watch for people, who love entertainment king-sized!
Posted on 28/06/12
Infidelity Has Become A Necessary Evil, But Why?
Since the inception of cinema, infidelity remains a hot topic of discussion. Following the trend, 'Take This Waltz' movie revolves around a happily married woman, overpowered by infatuation towards a good-looking neighbor. Earlier, we used to hear that if a couple fails to balance out their likes and dislikes, they have started to plant the seeds of infidelity. On the contrary, nowadays, even the matches made in heaven are expressing adventurous streaks, by seeking flings outside marriage. The world order is changing. Somehow, the ethics & moral codes are fast losing ground.What can be reasons for infidelity becoming a necessary evil, as hinted by brave movies like 'Take This Waltz.'
Perhaps, due to the following reasons………
This era of steep price rise requires men and women to work for making ends meet. By the time they are back home after the day's hard labor, they are left with negligible energy for personal talks, leading to a gaping communication void. As the situation worsens, the scope for infidelity becomes higher.

A point to be noted is that infidelity does not always accompany physical intimacy. It's basically a make-shift arrangement to fill the voids in married life, which can a communication gap for many.
Likewise, if a husband goes for one-sided intercourse with his wife and doesn't give a serious consideration to whether she's in the mood for the act or not, he's becoming a source of immense emotional discomfort for his partner by just treating her as a commodity. In such cases, women feel the urge to seek meaningful sexual encounters outside marriage.
Many marriages look healthy from the outside, but unless we look deep down, the reality cannot be encountered. The rate of rise in instances of infidelity is alarming, making it a strong reason to look deep into the problem.
Posted on 28/06/12
Sarah Polley s Dinner Wish Fulfilled!
The evergreen Sarah Polley has met many esteemed faces over the dinner table, but a prominent face that she long yearned to meet was Sarah Silverman, famous for her 'over the top' humor. What was earlier an age old wish, materialized when both the ladies got together in Los Angeles and spoke at length on various topics. As recently told by Sarah Silverman, they discussed the script of her ambitious silver screen project, 'Take This Waltz' besides expressing their opinions on the intricate grapevine of relationships. After scripting the aforesaid movie, Polley had a role that Silverman might love to do. This paved the road for the union of two endowed artists.
Sarah Silverman admits that she was emotionally overwhelmed on being chosen for the movie. (Perhaps, because her character involves a bit of drama, something she's yet to explore, being more engrossed in light-hearted roles)
Moreover, a frank Silverman gushed that she's never done a movie for growing her bank balance. She said that she faces no dearth of luxuries and is left with hardly any monetary desires to accomplish.
But what about her creative desires? I think they are still far from being fulfilled!
Posted on 26/06/12
Jennifer Lopez Makes A Strong Style Statement At Chile!
Jennifer Lopez is one unconventional fashion diva, who fades out the distance between wild and usual styles. Experimenting with different looks her has been her forte and this time she's gone for a bobbed mane.
Fans in Chile got the first opportunity to have a glimpse of her new avatar. In the recent past, she's has expressed an inclination towards a slightly cropped & curly mane, and finally, she gave it a go. Her wild side is finally popping out, and it's not so wild though!
Lately, she's has tried out many hair styles, and much of it might has to do with her budding intimacy with her current love interest, Casper Smart, 25.
We have been so used to her straight, sleek hair, but now time's ripe for a refreshing change. Her newly acquired bob has a slight parting and the whole look has come out quiet nicely; there's a refection of 80s in the styling.
J-lo gave an exhibition of her latest style statement, accompanying her toyboy, last Monday in Chile. But at the end of it all, we came to know that it was just a short-term make up. In this age of innovation, it's difficult to differentiate between an artificial make up and natural hairstyle.
Nonetheless, if she opts for that look for real, it would add oodles to her charm.
Posted on 22/06/12
Dominic Cooper: Co-Stars Easily Fall In Love
Dominic Cooper instigated the philosopher in himself to hint that co-stars do not need a second invitation to feel the pangs of love. And he believes the consequential romance emanates from the high-voltage on-screen chemistry that develops over time.
Dominic too has had the taste of 'co-star romance'. He and Amanda Seyfried became more than just friends after working together on 'Mama Mia.' Rumors have it that he's currently dating Gemma Arterton and both have shown PDAs.
Recently, Dominic elucidated that when you play someone head-over-heels in love with a girl for long periods, that's a strong pointer to the "dynamic chemistry" that exists between co-stars.
Furthermore, he said that being a regular subject of public scrutiny invites complexities into his personal life. However, he agrees that fame does come with a heavy price tag and he's undergone the intricacy of 'popularity game' in the past.
He adds that rumor mill can evoke immense fun, but at the same time, it is a double-edged sword.
Watch out for Dominic's latest movie- 'Abraham Lincoln: Vampire Hunter.' It promises to be one tremendous rollercoaster of entertainment.
Posted on 22/06/12
Kumare An Attack At Blind Faith
Kumare is the sort of movie that viewers come across in a decade. It's innovation at its very best with the protagonist undertaking the most risky adventure of his lifetime, but it's not an adventure only for the sake of it- it's an effort to project the human tendency to gradually fall into the clutches of blind faith.The protagonist deliberately takes on the title of a guru and tries to muster up a large population of followers with his convincing impersonation. He succeeds in his aim, and finally decides that time is ripe to come out with the truth and reveal his true self to his devotees.
Are his followers, riding high on the promise he delivers with his guru-like presence, about to be brought from the fantasy land into the ground reality?
I like the premise, but it is a representation of the universal truth? Is there a way to show the difference between faith and blind faith?
I have my own spiritual experiences to show that our journey towards our real selves initiates with blind faith and ends up at its other extreme- faith. However, it happens when we are honest in our efforts to explore our spiritual side. It's the effort from the heart that counts and it's immaterial whether you are following a fake or a real guru.
Anyway, Kumare is a must watch for those, who lead lives from the realm of spirituality
Posted on 20/06/12
The Invisible War Highlights The Plight Of Woman Soldiers
If you thought that army was a prestigious and safe profession for your daughters, then you might be forced to chew your perceptions with a bad flavor in the mouth after watching The Invisible War.The movie is a bold attempt to highlight the uncalled for threat to their sanctity that women face while posted as soldiers far away from their native country. There are shocking accounts of sexual assaults being committed against them by their fellow men soldiers, and many of those mark the heart-rending landscape of The Invisible War.
If that was not shocking enough, then here's another shocker for you that would strike you like a bolt of lightening. There have been deliberate efforts, in the background, to hide the diseased mentality of a few soldiers, marring the divinity of one of the noblest professions.
The Invisible War is threatening to expose all the ill into the public domain and ensue a heated debate as to the steps that are imminent to cure the epidemic of rape, before things spiral out of control.
Let's hope the sanity prevails and the guilty are brought to justice at the earliest.
Posted on 20/06/12
Ethan Hawk Sends Off Rumblings Of Horror
Shoot Forth As Much Pity On Him As You Can!
Ethan Hawk's family will experience their biggest nightmare come alive this Oct 5. The reason: he's seen a gruesome footage, pointing towards a sinister presence in his new house.Come on! Don't take this supernatural stuff for real. It's all happening out there to Ellison, Ethan Hawke's character in his forthcoming movie, 'Sinister', to be released on Oct 5.
The movie is the brainchild of Scott Derrickon. He holds the honor of producing several spine-chilling flicks, most notably 'Paranormal' and 'The Exorcism of Emily Rose.'
Ethan stars as an author, who relocates to a new house with hardly any comfy feel about it. Nevertheless, Ellison (his character) falls in favor of the property, because the decision suits his meager budget. Ellison announces to his family that he is set to write the greatest book ever.
Unfortunately, he's oblivious to the harrowing destiny that awaits him, especially his innocent kids. The shadow of menace thickens after he gets his hand on a gory footage, shedding light on the forgettable history of his new abode.
I think I have spelled enough beans to decipher the sort of horror that's on the cards. So, get set to enjoy another joyride of thrills and chills in the company of oh-so-talented Ethan Hawke.
Posted on 19/06/12
Kate Winslet Bestowed With Royal Honor!
Queen Elizabeth II took the initiative to recognize people with commendable contributions to various fields in her birthday honors list. Among those mentioned were 'Titanic' actress Kate Winslet, for enriching the world of celluloid with her class acts.
In 2009, Winslet walked away with a best actress Academy Award for 'The Reader.' Earlier, she scaled towering heights of fame after eternalizing the Titanic's 'Rose.'A bubbling with enthusiasm Kate revealed that these are proud moments for her and she's privileged to rub shoulders with men and women, who have accomplished wondrous feats for Britain.
Apart from her, actor/director Kenneth Branagh was glorified with the title of knighthood. From now onwards, his name will be pronounced as Sir Kenneth. Branagh's repertoire as a director boasts of evergreen productions like 'Henry V', 'Thor' and 'Hamlet.'
This honor lists him among other theatrical legends like late Sir Laurence Oliver.These are moments of immense ecstasy for both Kate and Branagh. To be honored by the Queen is a dream that materializes for a rare few
Posted on 19/06/12
Tom Cruise Jumps Into Action To Save A Precious Life!
When a man got seriously injured on the filming location of Tom Cruise's upcoming movie, 'Oblivion', he didn't waste a moment to extend his helping hand.
A 50-stone weight came falling down on the body of a British crew member. He was left totally unconscious and possibly paralyzed by the dreadful accident. Tom retained his composure and contacted his private pilot to transport the injured to a nearby health facility.
Medical research states that for spinal injury early treatment is of utmost importance to prevent permanent disability.
Sources reveal that the actor did everything possible to facilitate early aid to the misfortunate soul. Reportedly, Tom also paid a visit to the hospitalized man and provided emotional support to his shocked family members.
'Rock of Ages' star, Tom Cruise deserves a hand of applause for posing as a divine savior
Posted on 19/06/12
Scorching Emily Blunt Shares Her Inferiority Complex!
Guy-magnet Emily Blunt cannot do without staring at women with long, well-toned legs. Her envy stems from her desire to own a pair of long limbs.She is rated among the most attractive Hollywood divas. But, that hasn't been always been the case in her personal life. As a teenager, she hardly had an inch of fat on her body. Being terribly thin meant students of her school often made fun of her slender frame.
Much of her slender body image as a child can be attributed to her hearty involvement in high intensity sports like netball and gymnastics. Over a recent interview, Emily revealed how she used to be a "really skinny kid." She asserted that lack of fat made her look unappealing.
It seems what I was sharing and you were reading till now, was a description straight from a dream world, as the Emily Blunt of today is oh-so hot and beautiful!Emily Blunt latest on screen venture is 'My Sister's Sister
Posted on 19/06/12
Catherine Zeta Zones Is Blessed With No-Nags Children
Kids blast the daylights out of my body! Outwardly they are so cuddly to look at, but when their restless minds start to nag, a peace-addicted mom like me is made to duck under the covers.
While I have to explore my own ways to manage my 'Denice the Menaces', sizzling Catherine Zeta Jones has no such problem at hands. Her kids are so calm, composed and mature for their age. There are no starry tantrums about them and they don't make an issue abouhaving to make do with a cost-saving amusement at the vacation park at actress's native Wales.

'Rock of Ages' actress has two children, Dylan and Carys, with her super cool beau, Michael Douglas. Together they have the world of luxuries at their feet, but they have made it a point to keep their kids humble and well-grounded. Reportedly, their personalities are shaping up, as desired.

And the aforesaid budget holiday is a testimony to that fact! I wonder when my kids will learn to emulate peaceful souls like Dylan and Carys. Huh!

Posted on 16/06/12
Leighton Meester: A Fashion Diva Worth Emulation!
'That's My Boy' actress Leighton Meester hardly ever puts a foot wrong! She has somehow conjured up an inspiring fashion sense. Besides following the latest fashion trends, she's a trend setter herself. What makes her stand apart is that she carries off both traditional and contemporary clothing with equal aplomb.
Lately, she was chosen as the style ambassador of Philippines' clothing brand, Penshoppe. And the Philippine fashion week was the right opportunity for Meester to prove that she deserves every ounce of the recognition. She made the most of it by highlighting the brand in a sober yet chic attire. With a glowing smile running across her face, the onlookers couldn't take their eyes of her.
What fashion means to Meester? She's often hinted it to be a balanced merge of comfort and style.As per sources, Meester stresses that fashion should not rank so high on one's mind that one feels anxious all the time and does away with the feel good factor. Moreover, she states that one should not be influenced by what others wear or the price tags; it's all about dressing the way you like.
Not many would be able to dispute her opinions. She sounds so very logical and true!
Posted on 16/06/12
Jet Li Expands His Horizons!
Jet Li is not a man to sit back on his past laurels. He is amongst those who value the fame they have and use it for those resposible for the fame. The actor who will be again starring in 'The Expandables 2' after being part of highly successful 'The Expendables' is still connected to his humane side.
The actor who is busy with work now took a break from the movies before 2009 to help the needy. He researched to work out the best possible philanthropic model for China post earthquake. His organisation does not depend on huge sums from few individuals rather they get small amounts from many which collectively add up to something that goes on to help a lot.
He is being supported by the likes of Jackie Chan, Tony Blaire, Bill Clinton amongst others. Even after being back from the break, he still is very active for the cause and is trying to spread the idea and work in other places too. These kind of gestures from stars like him are a great inspiration for others.
The villain in Lethal Weapon 4 and The Mummy: Tomb of the Dragon Emperor is a real hero otherwise. He enjoyed the break with another star Donatella Versace in a Chinese village spending quality time with children affected by the quake.
I wish we all can touch that side of ours sometimes!
Posted on 15/06/12
The Expendables 2 Norris Chucks Out The Legends!
Chuck Norris will never be out of the race. Even at the age that he is now, he still is in the reckoning. The martial arts specialist can even today beat many to the top. He will be seen along with an ensemble cast in 'The Expendibles 2' shortly. The movie is set to open to a huge audience owing to the cast and the success of the first part.
He has created quite a stir when Slovak Republic government started an online poll to allow public to name a bridge. The bridge extends from Morava river to Austria. The top most names were of an empress from the 18th century era but the man who was beating everyone was our very own American star Chuck Norris. Such is his appeal.
Norris has a martial arts school too by the name of Chun Kuk Do. The fame can sometimes attract unwarranted attention and news. Something similar happened to the actor when spam on facebook claimed Norris had died and a video link was posted alongside. To the fans relief it was a fake and was soon busted.
The actor who is currently married to Gena O'Kelly since 1998 has two twins from her and two sons from a previous marriage. He also has a daughter whom he admittedly has from an extramarital affair and met when she was 26. He said the moment he saw her, he knew she was his child
Posted on 15/06/12
Rosemarie Dewitt Knows How To Make Sister Cry!
Sibling rivalry is not something new to ears nor is the fact that all of us with siblings have cried or made our brothers or sisters cry with delight or post a fight. But Rosemarie Dewitt did not do that. She just helped her director make another co star cry on the sets for a scene .
Rosemarie Dewitt is playing sister to Emily Blunt in the movie 'Your Sister's Sister' directed by Lynn Shelton. The movie also co stars Mark Duplass. Unlike some of her previous outings where she has played a sane sister to siblings on the wrong track, this time around she is the one out of her mind. During a certain scene Emily Blunt was supposed to cry. To get a genuine reaction Dewitt embarassed Emily by asking her how she felt when Chris asked her to shave her pubic hair? Oops! That is embarassing for sure. Emily laughed loud with tears coming out and the shot was captured.
Rosie sure got it right for the director and the movie. She's also got it right in her personal life. She is married to actor Ron Livingston since 2009. They both met on the sets of Standoff drama series and hit it off. Her man has worked in some good projects both on TV and big screen. His work include Indie 'Holly' and TV series 'Sex and the City'. They both seem to be doing good at the moment.
Posted on 14/06/12
Wanna Hear The Latest From Immaculate Ethan Hawke?!
If yes, read on!
When Ethan Hawke sheds light on his upcoming movies, we vehemently listen! He is very choosy about the projects he wants to do, and maintains an aversion to bad cinema.
He gushes why 'Woman In The Fifth' is another cinematic masterpiece in the making, and why he agreed to be a part of it
For starters, Ethan declares that Pawel Pawlikowsi is a "serious" director and he's gone through several films of his. Therefore, he had no reason to doubt Pawel's credentials.
He recalls the day when he was rendering a stage drama in London and Pawel was present among the audience. There, both had the opportunity to meet and strike an amicable rapport. Pawel shared the idea about helming this unconventional movie with Ethan and he immediately fell in love with it.
There are some similarities between the personalities of the actor and the character he plays in 'Woman In The Fifth.' While this challenge often scares away seasoned stars, Ethan took it full on. He asserts that portraying the man having flashes of him was fun.
He went on to reveal that how this movie is a representation of depression. To him, bridging the gap between unreal and real is very exciting.
Well, reading his thoughts we cannot help but predict that 'Woman In The Fifth' will arrest the attention of the viewers, worldwide!
Posted on 14/06/12
Adam Sandler Gets Naughty Yet Another Time!
Meet him in an interview room and you would struggle to come across anything over the top about him. While he's expected to wisecrack to split your sides, he won't trip over the line. Now change the set-up into a movie and the very man could be seen embroiled in bold, raunchy acts. That's the beyond comparison Adam Sandler for you!
It started in 2009 with the mature audience targeted 'Funny People.' With the latest 'That's My Boy', the list of his naughty on-screen avatars has one more potential addition.
The movie presents Donny (Sandler's role) as an unscrupulous teen, who has a fling with his high-school teachers, giving rise to his son, Todd. Donny brings up Todd up to the age of 18 and afterwards, parts ways with him.
However, when a whopping bill of outstanding taxes comes knocking at his door, he decides to reunite with Todd, just when the latter has plans to walk down the aisle. Then on, a spree of unusual, wild happenings is set into motion.
Why Sandler agreed to do 'That's My Boy?'
Reportedly, he says he doesn't like to render clichéd roles time and again! That might be true, but his on-screen naughtiness carries on, and though some may bracket it as clichéd, I would categorize it as an exception.
What say?
Posted on 14/06/12
Step Up 4 To Fame And Stardom!
Step Up 4 may be the stepping stone to success for Ryan Guzman. So, some of you are already wondeing who is Ryan Guzman? Why are we covering him in this write up? If we are writing about him, there ought to be something remarkable about the man. Read on to know further.
Ryan Guzman stars opposite Kathryn McCormick in the fourthe part of the Step Up franchies. McCormick is an aspiring dancer wanting to make it big and travels to Miami for the same. Other old favorites from the previous Step Up movies are there too.
Ryan Guzman will be making his acting debut with this movie. Going by the clippings of the movie seen so far, the man is not bad at all.Here we talk not just about his acting and dancing skills, but he is a handsome hunk too. He is tall at 6 feet and has got great body and looks.
He was a model for Calvin Clein underwear in his early days at work. He worked with few ad agencies and is now entering the world of Hollywood with his role in 'Step Up 4'.
Let us all wish him all the best for his new stint. He has some great actors to work with and learn from in the movie. He is lucky to be starting his career with a very successful franchise. Initial days are already made easy owing to that.
Posted on 14/06/12
Twitch To Step Up 4!
So, we all love dance and the stories around it. It all appears so romantic and magical. This is pure art on display. Such sensory experiences enhance the movie going experience. At least I can vouch on it keeping audiences like me in mind. We should all be set to watch 'Step Up 4' this year. It again features Stephen Boss aka Twitch.
Most of the readers must be knowing he got the name Twitch because of his special hip hop moves. There are no doubts about his excellent dancing skills and he manages good acting too. This is what helped him land roles like those in 'Blades of Glory' and 'Hairspray'. The director/producer of both these movies Adam Shankman is also the producer for Step Up 4 franchise.
The dancer came into reckoning with 'So You Think You Can Dance' when he became a runner up in it's forth season. He was the favourite with many viewers. From there on he has not looked back. The actor has southern roots and belongs to Alabama. He unlike many who make it big, has not forgotten his roots. He recognises how his people have been behind his success and his humble roots keep him grounded. Way to go man! With attitude like that you will keep on winning friends
Posted on 14/06/12
No One's Miserable Though Many Feel Blessed To Be There!
The entire cast and crew of 'Les Miserables' is anxious and are trying to do their best to fulfill the expectations of the makers, critics and audiences. It is a legendary musical and the movie too comprises of legends and some stars who will be in that league one day.
Helena Bonham Carter is one such figure. She will be essaying the role of Madam Thenardier in the movie. The actress was conferred CBE this year.
She reportedly denied the offer to do a reality TV show with her director husband Tim Burton. Though she liked the idea but had to decline because of certain reasons. We too missed an interesting opportunity of having seen them together in real on reel.
The actress who is bohemian and has liberal ideology is friends with Prime Minister David Cameron and his wife. She stirred hornet's nest when she described him as being not too right wing. According to her if in America he would have been in centre Left Democratic party. She later realised her goof up and what complications it might have for Cameron later. But an arrow once out is out. So madame it cannot be undone now. Hope the friendship continues!
The entire cast and crew of 'Les Miserables' is anxious and are trying to do their best to fulfill the expectations of the makers, critics and audiences. It is a legendary musical and the movie too comprises of legends and some stars who will be in that league one day.
Helena Bonham Carter is one such figure. She will be essaying the role of Madam Thenardier in the movie. The actress was conferred CBE this year.
She reportedly denied the offer to do a reality TV show with her director husband Tim Burton. Though she liked the idea but had to decline because of certain reasons. We too missed an interesting opportunity of having seen them together in real on reel.
The actress who is bohemian and has liberal ideology is friends with Prime Minister David Cameron and his wife. She stirred hornet's nest when she described him as being not too right wing. According to her if in America he would have been in centre Left Democratic party. She later realised her goof up and what complications it might have for Cameron later. But an arrow once out is out. So madame it cannot be undone now. Hope the friendship continues!
Posted on 14/06/12
First Up Were Vampires And Now Paranorman!
Some people get associated with projects that fall in an identifiable genre. For Anna Kendrick that genre is the one which is weird and full of mystery. The actress whom we all recognize from the Twilight movie franchise will be seen soon in 'Paranorman'. This movie revolves around a guy who can talk to those from the otherworld. Anna might be the lucky charm for the movie's success.
The pretty actress is good at her work which is evident from all the award nominations including that of Tony at such a young age. Her life is surely wonderful at the moment. She recently bought a house too. She was seen having a good time with Jake Gylenhall. Well! That is great. She deserves such moments too. Just when we were imagining a lot more, reports suggested they are just good friends. Hmm! Now what to say to that?
The actress has more than five projects at the moment, with some under post production and few completed and ready to hit the theatres. She will be seen a lot in coming times. We just got to watch her in 'What to Expect When You are Expecting' along with other stars.
Coming back to the role that shot her to fame, that of Bella's friend in the Twilight series, we will be seeing the last part this year. Anna says she is relaxed as there won't be any more pressure of keeping the plot and news to you. We thought the stars are going to be sad and teary eyed. I agree that's too much exaggeration and melodramatic from my side, but sad at least!
Posted on 12/06/12
The Dark Knight Rises with Two Faces This Time!
Christian Bale is a hero: A superhero that beats up villains to save people. This time around in 'The Dark Knight Rises', he faces two villains. There is Bane and the cat woman played by Anne Hathaway that Batman has to defeat and redeem his good man status.
The actor was recently seen breaking down at MTV movie awards. The cast was there for premiering the movie. Before that some scenes, which included Heath Ledger, from the previous movie 'The Dark Knight' were shown. Bale got emotional. This is one face of the actor that we are so fond of.
Then there is another one that his ex publicist disclosed in his book recently. It shows the face of a man who is reclusive and violent. Harrison Cheung claims he had to quit being with Bale and undergo counseling for all the stress he underwent from years of being there with the actor. If Cheung is to be believed Bale is not involved with his family, is rude to fans including little girls. Also, he is moody and jealous of some co stars mainly Leonardo DiCaprio.
This is a shocking revelation. We will wait to know Bale's reaction to all this. We hope it's not a good man's facade he is wearing over a soul which is troubled and needs help. If he does need help, God bring it to him soon. We don't want another star going into oblivion
Posted on 12/06/12
Another Inception May Bring Back The Dark Knight!
No! Fans please do not despair. There has been no change in the dates. You will all be treated to 'The Dark Knight Rises' in July. Christopher Nolan has kept his promise.
This genius of a director always interpreted Batman's story his own way and had a trilogy in mind since he began with the first one in the series. With this part Batman, who people now perceive as an enemy, comes back to save them from a new villain. Nolan tries to fill all loopholes and make the story complete. He does not see another sequel after this.
Unlike others, he would rather leave it at peak rather than churning out second rate sequels. But we think a man of his genius can bring us another one. Humans can never be satisfied. He though has declared it is the last Batman sequel from him. We wonder if another one ever gets made who will be able to fit in his shoes. It will be a Herculean task. The actor Christian Bale though will be happy to enact the role again.
The wonderful director Nolan who has some other great work to his credit too, won the audiences and critics both with 'Inception'. Let us hope someone is able to plant this idea in his brain again and he brings us another wonderful Batman saga. Till then let us enjoy the IMAX experience with 'The Dark Knight Rises'.
Posted on 12/06/12
Bewitched By Murphy!
Are we talking about some magical powers that she possesses? Yes, she sure does! Though she may not be able to make people go invisible or fly, she sure captures hearts with the magic of her talent and persona. She acts and sings her way to your heart. She has stayed strong in that position for a long time now. Donna Murphy is a star who endears you.
She plays a vital role in the upcoming 'The Bourne Legacy' starring Jeremy Renner and Rachel Weisz. The movie will be released in August. There are some other projects too that she is busy with. She sure is doing a good job.
All her fans are aware that she is a big star when it comes to Broadway. She has already two Tony's to her credit and many more seem to be waiting for her.
She will be crooning to Stephen Sondheim's songs playing a witch. She has been finalized for playing this role for 'Into the Woods'. We all are waiting to see and listen to her in the musical.
She also has a part in 'Dark Horse' which is a non conventional movie about two people with arrested development falling for each other. The movie has been at the festival circuits.Donna Murphy has tasted success at both personal and professional fronts. In the world of glitz where relationships are fragile, she and singer Shawn Elliott have been married and happily together since 1990. They have an adopted daughter and two children from Shawn's previous relationship.
Posted on 11/06/12
The Legacy Of Jeremy Renner!
Stars leave behind a legacy when they retire or pass. When some enter showbiz, experts predict there and then 'here comes a star'. But then there are some who come slow but then make a sure place for them. Jeremy Renner falls in this latter category.
He might not be the traditionally handsome guy but he has a charisma and talent that few possess. He was recently seen in 'The Avengers' and made quite an impact. He has replaced Matt Damon in the Bourne franchise and in August we will be watching him on big screen in 'The Bourne Legacy'. He falls in the league of greats like George Clooney, Richard Gere and is sure to leave a shining legacy behind. But at present let us enjoy him working as these are early days in his career.
He is not someone to chew words. During a recent interview, he admitted to taking drugs when he was young. The actor, who says he is not violent, can be lethal if his family is in danger. There have been brawls in bar and some other incidents to prove the same. Unlike today's stars who won't admit such things, Jeremy is not the one to hide behind a veil of sweet words and constructed personality. Amongst the rare people and things that get his soft corner out was his dog that passed away this March.
His 'Hansel and Gretel' has been postponed to early next year. This actor is going to rock and future belongs to him!
Posted on 11/06/12
Finally, An End To Leighton Meester s Legal Woes!
That's My Boy' actress Leighton Meester has never had it easy in her personal life. The star's long standing legal trouble with her mother has finally culminated, with the court's declaration that Leighton is not liable to pay another dime to her.
Los Angeles Superior Court Judge Gregory Alacron announced that Contance Meester lacks any solid ground to legally bind her daughter to pay her the alleged sum.
In 2011, Contance proclaimed that Meester has admitted to providing her a financial assistance of $ 10000 per month. Last July, Meester initiated the legal proceedings to clarify that no such agreement has been inked.
Leighton Meester' relationship with Contance started to turn sour, when the latter flushed the money reserved for her younger brother's medical expenses on personal beauty procedures. A notably dejected Meester kicked-off legal proceedings for the custody of her sibling.
Anyway, the recent verdict of court has come as a sigh of relief for Meester. Eventually, she has been able to free herself from the throes of depressing legal battles
Posted on 09/06/12
An Ice Suit Comes To The Rescue Of Tom Cruise s Aching Body!
Rock of Ages' actor, Tom Cruise might be 49 years old, but his fitness levels can put a 20 year old boy to shame. And the cost he pays to stay at the pinnacle of health and good looks is, hard-core gym sessions. No wonder, on occasions, his muscles go through bouts of intense fatigue.
Simon Pegg, his 'Mission Impossible: Ghost Protocol' co-star reveals that Tom used to slip inside an ice suit, straight away after filming physically demanding stunts, to relieve his aching muscles.Pegg added that Tom trained like anything to be in the best shape, so, an ice jacket was indispensible to get him going the next day. Simon asserts that he admires his rock-solid determination.
Russel Brand, Tom's Rock of Ages co-star has no different opinions about him. Russel calls him a man of unfathomable charisma, who is great fun to be around.
Posted on 09/06/12
Kate Winslet Withstands A Heavy Downpour!
With sky raining cats and dogs, Kate Winslet would have been awfully drenched, had it not been the umbrella that sheltered her well in the hour of need. She was shooting for her latest movie, 'Labor Day', in Boston Massachusetts when the playful clouds burst open.
The snowy white actress evoked the traditional diva, as she walked towards her trailer, in a flowing purple skirt teamed up with a white blouse with a floral design. She decided to tuck herself into the trailer after her patience wore out, standing under a tree in anticipation of the downpour to stop.
Once the heavy spell of rain made way for a bright sky, she came back to the set to resume the shooting.'Labor Day' will present her as a 'down in the dump's single mom, who travels with an utter stranger, only to be shell-shocked by a serious revelation.
The film is slated to hit the silver screens in 2013 and has Josh Brolin and James Van Der Beek playing the two other lead characters.
Kate, known for her blatant remarks, of late, created quite a stir by expressing how she's put off by 'Titanic' theme song, 'My Heart Will Go On.' If rumors are to be believed, the actress said that she feels like vomiting whenever she's exposed to the composition.
On the other hand, Celine Dion is in no mood to confront the actress on this undue criticism; she seems to be taking the whole thing in good humor.
Posted on 09/06/12
Johnny Depp Inches Close to One More Milestone!
Today, Johnny Depp is just one year away from touching the age figure of 50. While the birthday boy gives in to the festive spirit, let's recount his past achievements.
Rarely has the People Magazine regarded the same man as the sexiest twice, and the irresistible Johnny Depp is one of those exceptions. In 2012, the Guinness Book of World Records couldn't do away with his mention as the actor with the heaviest pay checks.
What is more; at such an early juncture in his career, Depp has succeeded to bag the MTV's Lifetime Achievement award.
Depp has never shied away from rendering outlandish characters on screen. His latest gig on 'The Dark Shadows', as a menacing sharp-fanged monster is still etched in our memories. Next up will be his role of an American Indian in 'The Lone Ranger.
The mention of Depp's eccentric portrayals cannot be complete without including his appearance as Mad Hatter in Alice in Wonderland (2010). With those fiery red locks and intrusive gaze, he looked inviting and horrendous at the same time. And how can we forget him as Captain Jack Sparrow in Pirates of the Caribbean: a character that he has superbly eternalized with fine comic timing and facial expressions that only he could have drawn.
And an update worth taking a leap of joy is that he's all enthusiastic about the next movie from the blockbuster franchise.
Posted on 09/06/12
Will Smith Damn Scared By The 3D Cinema; Though For A Meanwhile!
When we think about Will Smith, words like witty, macho and unconventional strike our mind, but to project him as a coward would be most improbable! For he is accustomed to bursting aliens and pinning down the bad guys without a frown on his forehead!
Surprisingly, the spell of courage was broken of late; though for a meanwhile. It was his 3D presentation in 'Men In Black 3', which put him off balance.
The reason: he thought his ears will look even bigger than they actually are, and went ahead to imagine that they might pop out of the screen to overturn the popcorn buckets of the audience.
Quiet a wild imagination, I must say! And wild it turned out to be, as when the actor saw his 3D avatar, none of his fear held ground; he looked normal like always.
As to his latest stint on the 'Men in Black 3', it equals his previous appearances and is surely worth a second watch.
Posted on 09/06/12
Brandy for the Marriage Counselor!
Huh! What a life it would have been with counseling getting benefits like free drinks. This is just meant to be a statement in lighter mode. I hope there are no groups running with daggers after me for just joking around. Now' let me tell you all I am just talking about the new movie 'The Marriage Counselor' and the actress Brandy Norwood who plays a pivotal role in it.
I remember her as the child star. Many of you must also be having her memories from there. Now she has grown up to be a lovely lady and also R&B singer. Her last album came in 2008, but now she's ready with a new one which is just like a come back after a hiatus of 4 years. She has always been appreciated by the critics as far as her singing goes. Now, we will get to see her in 'The Marriage Counselor'. The movie also stars Vanessa Williams and Kima Kardarshian amongst others. It will be an interesting watch for sure.
Apart from movies, Brandy is seen in TV show 'Moesha' which is well received by the audiences. She will be also seen in new season of 'The Game'. So, it is a busy time for a star that has just started and has a long way to go.
Brandy thinks she is the best at playing Whitney. The girl's got oodles of oomph and confidence. I am waiting to see how her career turns up!
Posted on 09/06/12
The Marriage Counselor in Relationship Trouble!
Some movies have such strange things going for them. 'The Marriage Counselor' is one such movie. The movie which itself explores complicated relationships and circumstances has stars dealing with that sort of stuff in real life.
Vanessa Williams is part of the cast. The sultry actress and mother of four have had quite a life. She has not needed any counseling in real life and has a strong mother putting it out with her through every situation.
The mother daughter duo has come up with a memoir in form of a book recently. The book shocks, astonishes, inspires and explores. It makes for a very interesting read.
We all know Vanessa was the first African-American Miss America and lost the crown thanks to her nude videos that rocked the country then. We never quite knew the person and the psyche behind her such random acts.
May be her book will help us understand her and all the emotional turmoil the actress has been under. She had been molested when she was a little child by a female. It is a moving episode in the actress's life that is strong and rebellious as we know her today. She also confesses to having had an abortion in teenage. Now, such revelations are not easy to make and need a lot of character. There are going to be questions, remarks and a lot of furor. But someone like Vanessa and her mom Helen are strong characters who can handle it all.
Posted on 09/06/12
Warm Bodies And A Hot Voice!
This is no article on porn or issues which are horny. Just trying to get into focus the new movie which will hit theatres this year: Warm Bodies. The movie which stars Nicholas Hoult and also has Teresa Palmer in a major role stars John Malkowich in a very important role.
In this story of zombie-human love affair, Malkovich will surely have a strong effect. His voice that is distinctive and which even The Guardian praised always lingers on.
The actor was seen in 'The Infernal Comedy' last year playing an Austrian serial killer and was he good? He was just awesome and his persona and his voice justified his selection.
The man of many talents has made quite an impact with the latest Apple Siri's ad replacing former actors with élan. It is pertinent to mention here that apart from being an actor, director and a producer Malkovich also has a designer clothing line to boast of. So he surely is draping warm bodies!
He has no dearth of fans and his career is pretty stable. He made his debut in 1984 with Places in the Heart and has two Academy Award nominations. Playing Dangerous Liaisons he was involved with his co actress Michelle Pfeiffer, but is now settled with Nicoletta Peyran. Warm bodies and warm hearts make for a great combination!
So, gear up to watch the suave John Malkovich in the zombie thriller Warm Bodies and treat yourself to a weird story of zombie-human love affair
Posted on 08/06/12
For Seyfried Life Isn't Always About Being In Real What You Are In Reel!
The tag line is too long and confusing. To put it in short for you all, Amanda Seyfried has no intentions of imitating her onscreen characters in real life. This is a wise decision lady.
The gorgeous actress who has played some good roles will be seen in the musical 'Les Miserables'. But there is no feeling miserable for her in real life. She has some great variety to prove her mettle in the times to come.
She will be playing Linda Lovelace who was a porn star in a biopic. But in her real life she is not the kind of girl who loves dating many men. She hates the kind of emotional baggage that involves. We hope you continue this way because in the world of cinema 'you never know' is the tagline that applies.
She has had relationship with Ryan Phillippe and Dominic Cooper in the past but appears to be single for now and very happy too. She denies of any involvement with one of her recent co stars Justin Timberlake and describes him as someone who can be a great pal.
She has another project Epic in the pipeline which will also have Beyonce, Colin Farell and Josh Hutcherson amongst others. With so many movies and so many hot dudes she is acting opposite, we might have some juicy gossip for the fans soon. As we said 'you never know
Posted on 08/06/12
Magic Mike and Cody Horn!
Cody Horn is a model turned actress. The world of Hollywood has not been too harsh on her neither her entry has been tough. We all know of her elite pedigree. Cody Horn is the daughter of former Warner Bros. Entertainment president and COO Alan Horn. The actress will be soon seen in 'Magic Mike'.
Many have been terming the movie as soft porn. Whether it is or isn't, it surely is adults only. The movie revolves around two male strippers. So we all know there will be a lot of skin show from the dudes. But a lot of hot love scenes are expected too. Cody is a part of this cast, so we might see her getting all steamy too.
The actress is also part of the TV drama 'The Office'. She also starred in 'Flipped'. At that time she reportedly heard a lot of music as part of her preparation. She is also part of a New York based band Joy State. That helped her prepare for her part back then.
My naughty mind is thinking what all went into het preparations for her role in 'Magic Mike'. Were there visits to strip clubs (wink..wink)?
We are not suggesting anything. It is just that the actress who always admits to preparing for her roles must have worked hard this time too. So, we are just thinking what all helped her perform well? What all you have in mind?
Hey Cody! We will be there to see you on the big screen when the movie releases.
Posted on 08/06/12
Cope In Dredd!
Jason Cope, the South African actor will be seen alongside Karl Urban, Olivia Thirby and Leena Heady amongst others in 'Dredd' this September. The movie has a sci-fi plot based in future.
For those who are wondering where he was seen last, guys he is the same actor who we all saw in Academy Awards nominated 'District 9' in 2009. He also plays a field reporter in a satire based show 'Late Nite News with Loyiso Gola'. His TV outings have been good and gratifying. The actor who is an alumnus of Kent State University wanted to give something back. He donated one million dollars to the university. At the time there was some controversy surrounding a 12 year old fraud case in which Cope was involved as he was a broker at that time. Some students questioned it and under the circumstances Cope withdrew back the donation.
It was something that should not have happened. The actor had to pay penalty in the case though we do not know the amount. The actor denied his involvement saying he was not aware of the deal. But the court did not exempt him from the case. But it is all over and in the past now.
At the time though there seems to be no controversy in the actor's life and he is concentrating on his career. There is not much news about his other forthcoming movie projects. With Dredd he might get many more in his bag. Only in September will we know more. Till then keep waiting!
Posted on 07/06/12
Kevin McKidd Is A Brave Heart!
You all must be wondering what act of bravery Kevin McKidd has performed to deserve these words from us. He might not have done something extraordinary but we think daily acts of living and getting better and stronger through the struggles of routine life is no less an act of strength.
The star will be seen this June in Walt Disney's animation 'Brave'. He came into the limelight in 1996 with the movie 'Trainspotting' that was a big hit then. McKidd must have thought his days have come. But it was not meant to be. His career took a dip and the man had to work in a bar to make ends meet. But he stuck to it despite people looking at him as if asking why the star is serving them pints. But then men who brave the odds make it big. He has done exactly that.
The man is all shining on TV show Grey's Anatomy. He is a big name thanks to it. What came as a surprise in 2010 was that Kevin who is women's darling aspires to be an action star. He trained hard with fight choreographer Larnell Stovall. The results were seen by some in private videos. He has it to do well as an action star too.
On our part we will welcome his different roles. Come on Kevin, we are all waiting to see u show some muscles!
Posted on 07/06/12